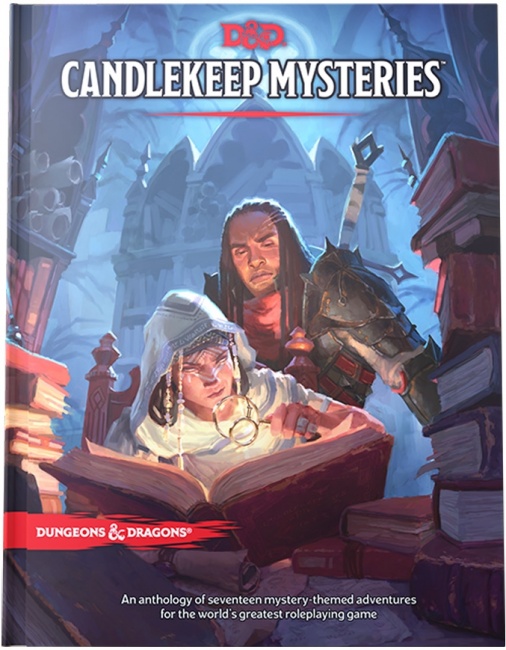 Wizards of the Coast unveiled
Dungeons & Dragons: Candlekeep Mysteries
, a new anthology of RPG adventures, for release on March 16.
Candlekeep Mysteries features seventeen stand-alone D&D adventures designed for characters between levels 1 to 16. These scenarios each start off with the discovery of a book in the Candlekeep that opens a door to adventure. The book includes a total of 17 adventures, a poster of the map of the library, and details on Candlekeep and the beings that dwell there. The adventures were penned by Graeme Barber, Kelly Lynne D'angelo, Alison Huang, Mark Hulmes, Jennifer Kretchmer, Daniel Kwan, Adam Lee, Ari Levitch, Sarah Madsen, Christopher Perkins, Michael Polkinghorn, Taymoor Rehman, Derek Ruiz, Kienna Shaw, Brandes Stoddard, Amy Vorpahl, and Toni Winslow-Brill.
This book comes with two covers, the main cover and an alternate art cover. Dungeons & Dragons: Candlekeep Mysteries will retail for $49.95.
Wizards of the Coast also released D&D Tasha's Cauldron of Everything, a new rulebook for Dungeons & Dragons, on November 17 (see "Brew Up More Dungeon Crawling Options With 'D&D Tasha's Cauldron of Everything'").
Click on Gallery below for full-size images!