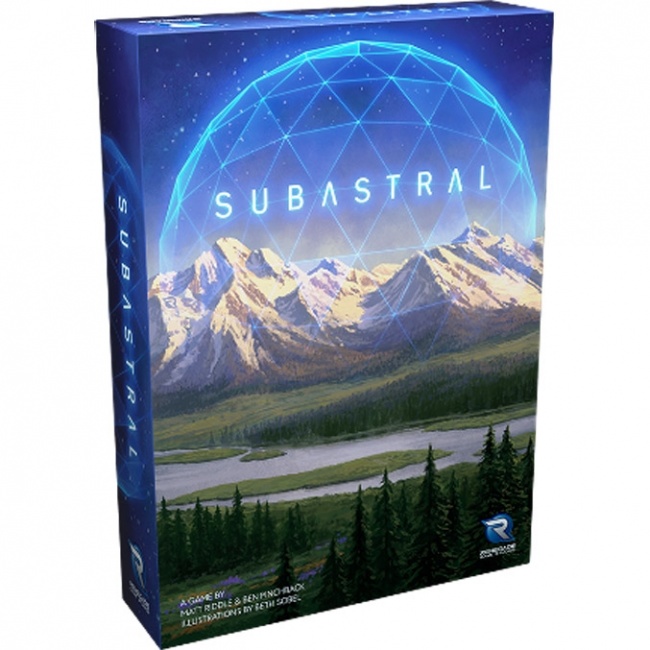 Renegade Game Studios will release
Subastral
, a set collection card game by Matt Riddle and Ben Pinchback, into retail in June.
Subastral is a new strategic card game, from designers Matt Riddle and Ben Pinchback with stunning art provided by Beth Sobel, where players take on the role of researchers looking into the planet's biomes. Players collect cards, that represent their researcher notes on eight different biomes, in a journal. The goal of the game is to accumulate both mixed and matched sets for points, and the placement of these sets in the journal affects their score at the end of the game.
This game is for two to five players, ages 10 and up, and plays in 15 to 30 minutes. It will retail for $20.00.
Renegade Game Studios also released Stellar, another card game designed by Matt Riddle and Ben Pinchback, back in Q1 of 2020 (see "Stargaze With 'Stellar'").