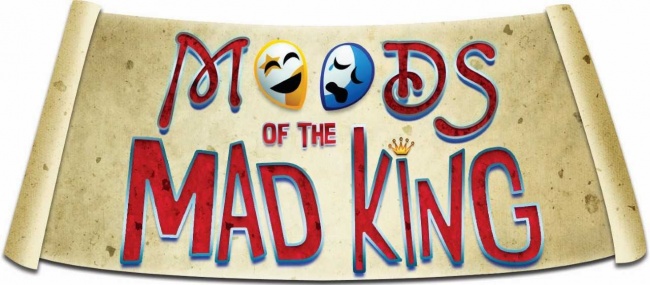 Pine Box Entertainment unveiled
Moods of the Mad King: Revised Edition
for release in May.
In Moods of the Mad King: Revised Edition, players become playwrights tasked with writing a play to fit the Mad King's mood. Players add cards to their Play in hopes of having at least one card that matches the King's mood as well as one that placates their Muse. If they do not please the King, they lose their head, and if they fail to please their muse, they lose their patronage. It is possible for more than one player to win this game as well as for everyone to lose the game!
This game is for two to four players and will retail for $14.99.
Pine Box Entertainment is a design studio that partnered with Pinnacle Entertainment Group to continue to publish Doomtown: Reloaded post-AEG (see "'There Comes a Reckoning' for 'Doomtown: Reloaded'").