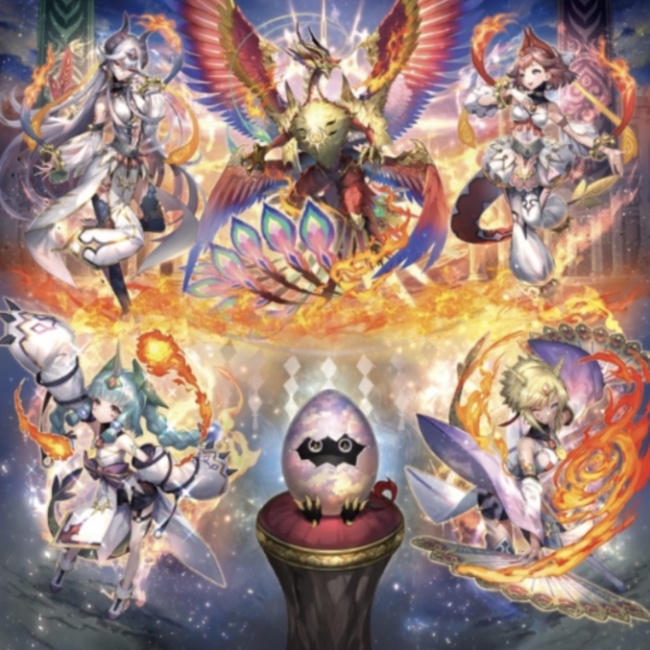 Bushiroad will release
Cardfight!! Vanguard Overdress: Special Series 01 - Festival Collection 2021
on June 25.
Festival Collection 2021 features all five of the newly formed Great Nations (see "Sponsored: 'Cardfight!! Vanguard Overdress' New Animation and Gameplay Changes Revealed") and includes 55 types of cards (10 new and 45 reissued), plus 30 types of Parallel cards. Cards in this set include a RRR foil treatment. SP rarity cards feature a full art design that form complete illustrations when arranged. RRR reissue cards feature 9 types of cards (including triggers) from each Start Deck, while all SPs are Parallels of Start Deck cards. Booster packs include 3 cards (1 new and 2 reissue), and each display contains 10 packs. Displays will contain one of each new card type, unless it includes an SP. Cartons will come with 16 displays.
Festival Collection 2021 will follow the release of Genesis of the Five Greats and the new Start Decks in May (see "Bushiroad Announces 'Cardfight!! Vanguard Overdress'").
Click on the Gallery below to view art from the set!