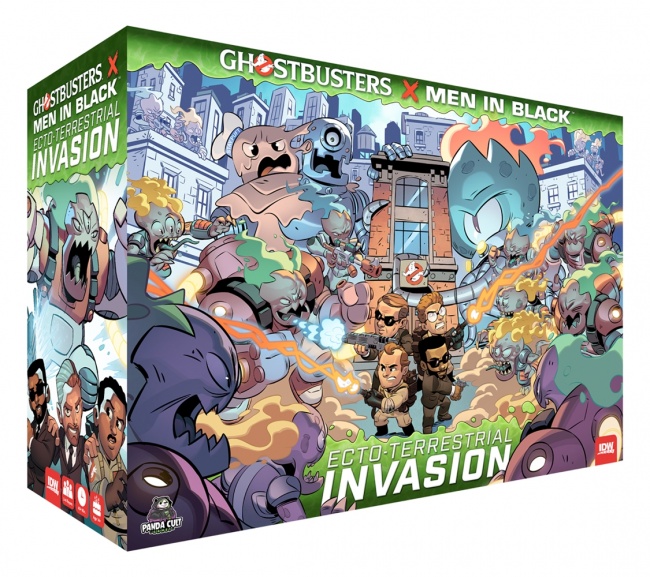 IDW Games and Panda Cult Games have announced plans to release the
Ghostbusters x Men in Black: Ecto-Terrestrial Invasion
crossover miniatures game this fall.
Originally announced in 2018 (see "Men in Black and Ghostbusters Team Up"), Ecto-Terrestrial Invasion is a semi-cooperative board game in which players pair up members of the Ghostbusters and the Men in Black and compete to "bust" the most "ecto-terrestrials," which have invaded the world after their ship crashes into the Ghostbusters' iconic firehouse.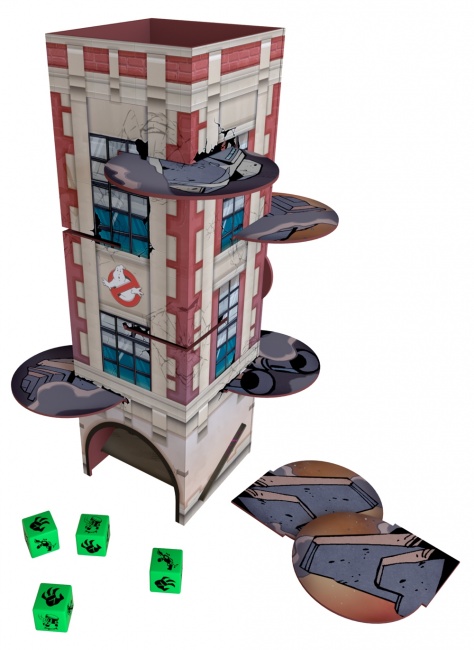 The ecto-terrestrials are controlled through the game's "AI" rules and a multi-chamber dice tower representing the firehouse. The players compete to capture the best targets, earning cash for their efforts, but they must be careful not to compete too aggressively or the ecto-terrestrials will become too powerful and all the players will lose the game.
The game will feature a story-driven campaign for players to confront, written by Ghostbusters comic writer Erik Burnham. The campaign has a branching storyline that develops based on decisions the players make at various points during the campaign.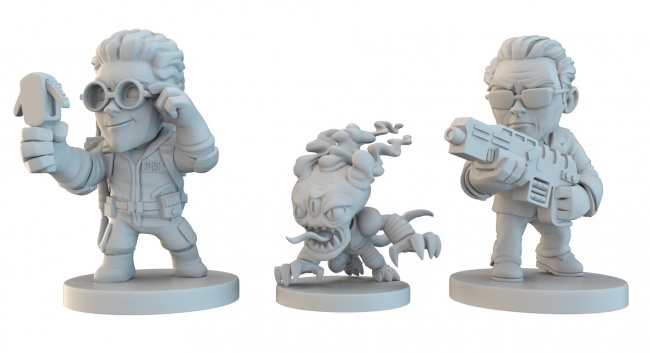 The Saturday-morning cartoon style artwork for the game includes work by Derek Laufman, Jack Lawrence (
Sonic the Hedgehog
), Chris Fenoglio (
Goosebumps
), Leonardo Ito (
Dungeons & Dragons vs. Rick and Morty
), Luis Antonio Delgado (
Ghostbusters
), and Lanza Studio. Miniatures were created by Hector 'Hec' Moran based on Laufman's character designs.
Click Gallery below to see artwork from the game.
IDW announced an expansion for its Galaxy Hunters game set to release this quarter (see "IDW Publishing Announces a 'Galaxy Hunters' Expansion"). Branches of IDW Media Holdings recently took on three new execs (see "IDW Announces Three New Hires"), as the company's latest quarterly report showed declining numbers (see "IDW Publishing Sales Decline, Swings to Loss").