Longtime game retailer and GAMA officer and director Brian Dalrymple passed away of natural causes Wednesday night, March 17, according to a post on his Facebook account by Eric Weiner, a friend.

Dalrymple had been a game retailer since the 1980s, at Dragon's Lair and later at The Adventure Game Store in Davie, Florida.

He was involved with GAMA for at least 20 years (see "GAMA 2001 Schedule of Events"), and was elected Secretary and Board Member in 2003 (see "New GAMA Officers, Board Selected"), a role he held until 2019 (see "GAMA Elects New Directors, Officers"). His even keel, competence, and generally pleasant demeanor kept him on the board through numerous regime changes. In 2004, when a "reform slate" of directors was elected to the GAMA board, they did not run a candidate against Dalrymple, instead characterizing him as "an excellent secretary" (see "A Changing of the Guard at GAMA").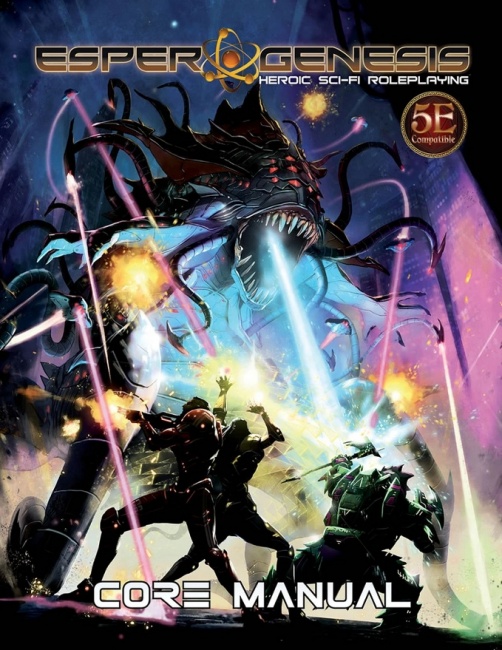 Dalrymple was also a game publisher, most recently as co-founder of Alligator Alley Entertainment, which published the
Esper Genesis Heroic Sci-Fi Roleplaying Game
(see "
'Esper Genesis' Sci-Fi RPG
"), among others. Dalrymple provided the graphics for the game.
Dalrymple is survived by brothers Keith and Tim, his parents Gale, Eric, and Dale, and many friends.