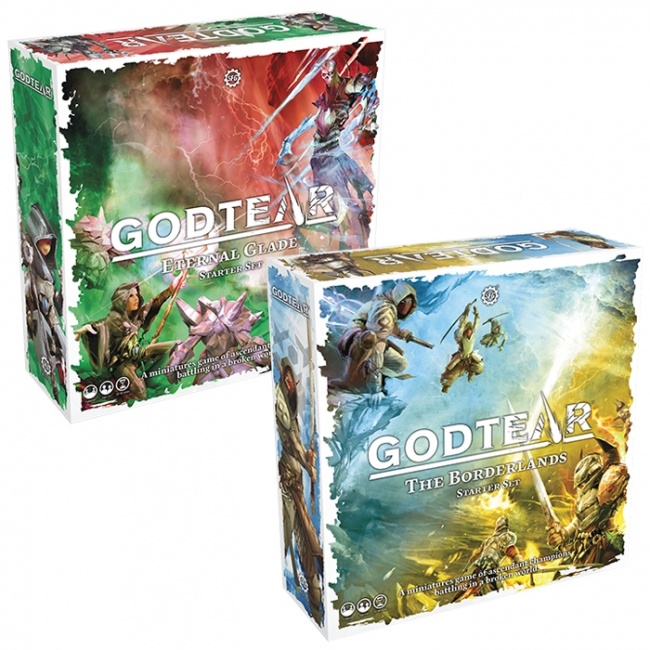 Board games featuring miniatures or based around miniatures properties can be a useful tool to help introduce board game enthusiasts and non-wargamers to miniatures product lines. These gateway games often have scenario-driven elements or outright board game mechanics combined with stripped-down miniatures skirmish rules. They are played on a gridded-board instead of free-form on a tabletop with terrain, and the vast majority of these types of board games come with unpainted minis that encourage customers to try out the painting aspect of the miniatures hobby.
In 2021 and into 2022, several new hybrid miniatures board games are coming to market that can be recommended by retailers as a gateway game to help spark customer interest in miniatures games: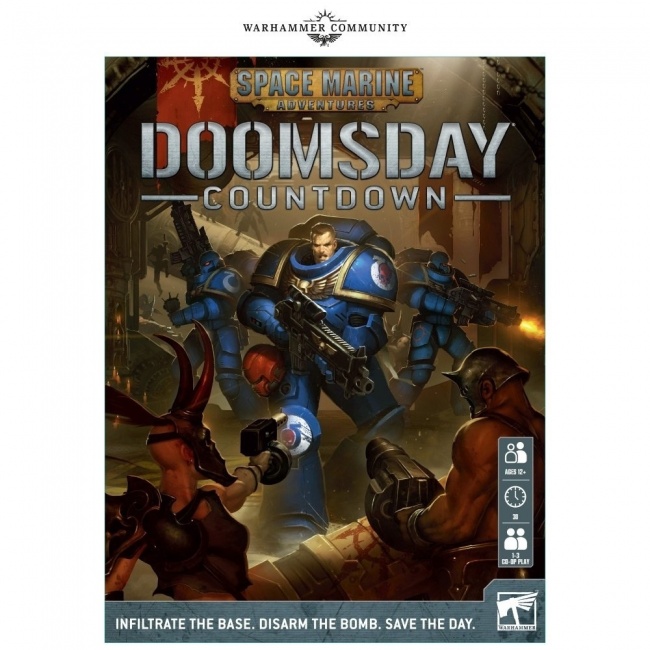 Space Marine Adventures: Doomsday Countdown and Warhammer 40,000: Fireteam
Publisher: Games Workshop
Release Date: Late 2021
Games Workshop has been stepping up its game in the board game space, and putting its flagship brand
Warhammer 40,000
to use in helping board gamers realize the awesomeness of Space Marines.
Space Marine Adventures: Doomsday Countdown
is a cooperative board game that sends players off with the Space Marines to infiltrate a city full of Chaos Cultists and disarm a doomsday device. The game box comes with 10 push-fit unpainted miniatures to inspire its players to paint a little without too many assembly issues. This game is for one to three players, ages 12 and up, and plays in 30 minutes.
Warhammer 40,000: Fireteam
is a lot closer to a miniatures game than a board game because it featuresan all-out miniatures skirmish between Space Marines and Necrons. This game also comes with unpainted miniatures and is for two players, ages 12 and up, and plays in 45 minutes. t is a great gateway product to show non-wargamers how to play skirmish scenarios.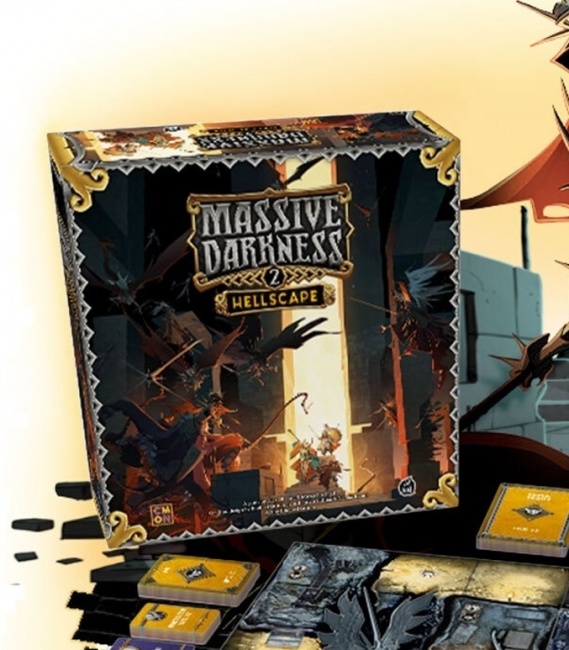 Massive Darkness 2: Hellscape
Publisher: CMON
Release Date: Late 2021 or 2022
At some point, in 2021 or perhaps 2022, stores will likely see copies of
Massive Darkness 2: Hellscape
come through distribution like its predecessor did (see "
Review: 'Massive Darkness' (Board Game)
"). This game is a great example of a fantasy board game featuring gorgeous unpainted miniatures. Its crossover value, as far as encouraging board gamers into playing more miniatures games, is likely limited. However, this game could definitely inspire board gamers to paint-up the game's phenomenal sculpts, and perhaps get them into collecting fantasy miniatures. There are whole groups of customers who buy fantasy miniatures with little to no intention of ever using them in a skirmish battle. Instead, they paint them and display them as a part of their collection.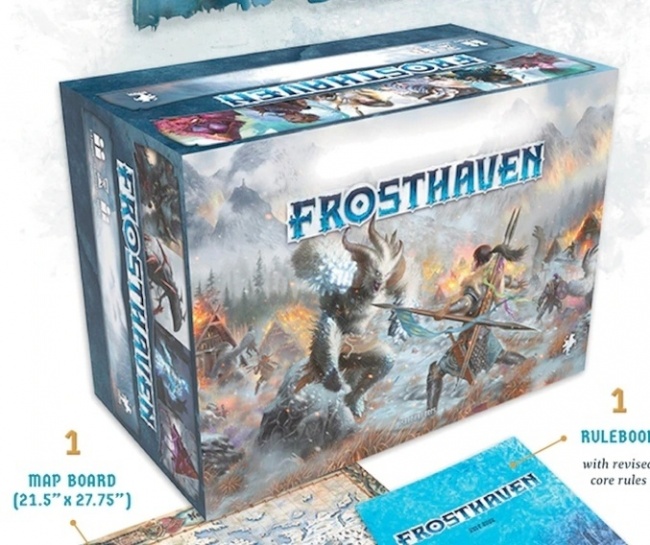 Frosthaven
Publisher: Cephalofair Games
Release Date: 2021/2022
Gloomhaven
was a huge hit, and
Frosthaven
topped its predecessor by raising $12,969,161 on Kickstarter from 83,184 backers at $155.91 per backer (see "
'Frosthaven' Kickstarter Raises Nearly $13 Million
"). This game was originally due to be delivered to its backers in March. However, once the team at Cephalofair realized they would be fulfilling 90,000 copies of the game that had to be sent out in waves of cargo containers, the fulfillment time frame shifted to Q4. It is unlikely that retailers will see this game in distribution till 2022.
All that said, this game comes with some sweet miniatures and is an example of a dungeon crawler that could be a gateway game to other free-form dungeon-crawling miniatures games or scenarios. The miniatures for this game also come unpainted, which again offer opportunities to allow players to discover the painting segment of the hobby.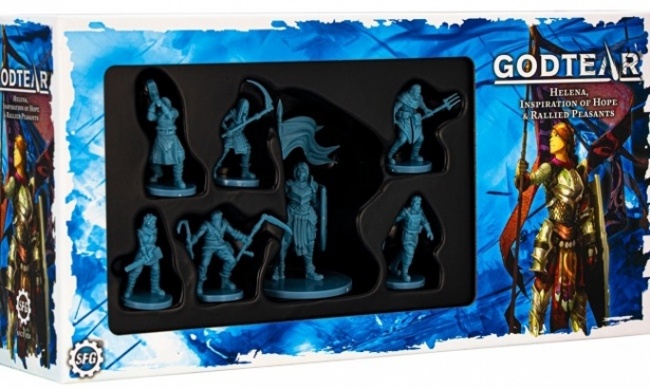 Godtear Champions Boxed Sets
Publisher: Steamforged Games
Release Date: Helena, Inspiration of Hope Comes Out May 7
Godtear
is a hybrid miniatures board game that is a classic example of an arena skirmish game. Each player uses their own warband for a head-to-head battle which features rules that have elements of both board and miniatures games. This one is perfect for teaching board gamers to play skirmish games. SFG has been releasing new
Champions
sets for this game periodically since 2019 so there is no shortage of warband variety. The
Champions
sets come with a leader and support miniatures, all unpainted and for use with the base game (see "
Steamforged's 'Godtear' Poised to Launch
").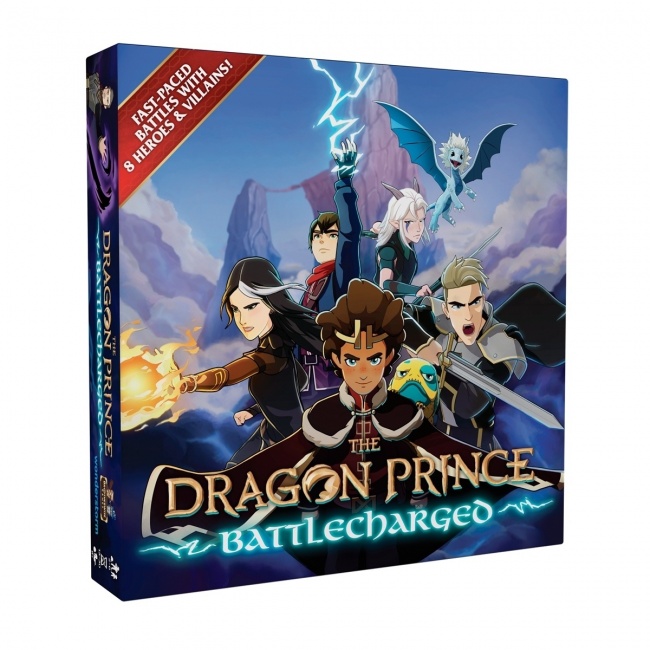 Dragon Prince: Battlecharged
Publisher: Brotherwise Game
Release Date: Fall 2021
There is a subset of miniatures board games based on properties from other media, like
Talisman: Kingdom Hearts,
which arrived in 2019 (see "
The Heartless Invade In 'Talisman: Kingdom Hearts Edition'
").
Dragon Prince: Battlecharged
, a miniatures-based board game inspired by the Emmy Award-winning animated Netflix series (see "
Wonderstorm Taps Brotherwise for 'Dragon Prince' Minis Game
" ), features tactical miniatures gameplay combined with aspects of card-based battle games. It is another example of an arena skirmish battle board game where players maneuver across one of six maps with teams of heroes and villains. It comes with eight unpainted miniatures, and will retail for $39.95.
These examples of miniatures board games are only a few standouts in a sea of similar products that can be used to draw board gamers into the miniatures aisle. Organized play and in-store demos will gradually come back into stores as the COVID-19 pandemic winds down, and actively watching distributor solicitations for these types of games could help retailers lead themselves toward a healthy expansion into the miniatures space with board gaming customers.
Click here for more miniatures games coverage for Miniatures Week!