Kodansha Comics announced six new manga licenses last week, including a story by the legendary Osamu Tezuka and the memoirs of a professional foodie; they also will launch print versions of three series they are already publishing digitally and will collect the final season of the Monogatari novels as a box set. The newly announced manga series include vampires, school romance, fantasy, and slice-of-life stories, and all will launch in fall 2021. Note: all artwork is "not final."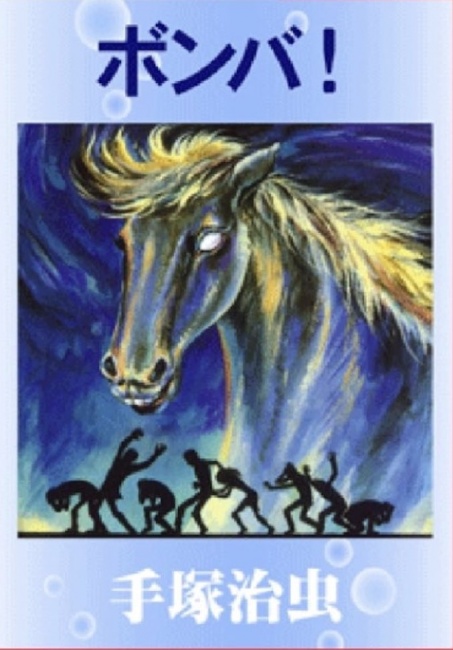 Bomba!
by Osamu Tezuka: Tezuka, known by some as the Godfather of Manga, was a prolific and innovative creator who passed away in 1989.
Bomba!
tells the story of Tetsu, a quiet middle school student and Bomba, the ghost of a horse that Tetsu's father had cared for during the war. Whenever Tetsu is filled with hatred for someone (such as the violent man who has proposed to his favorite teacher), Bomba appears and causes the person to die. The story, which is complete in one volume, was originally published in a shonen magazine in 1970; Kodansha will publish it in the fall with an MSRP of $14.95.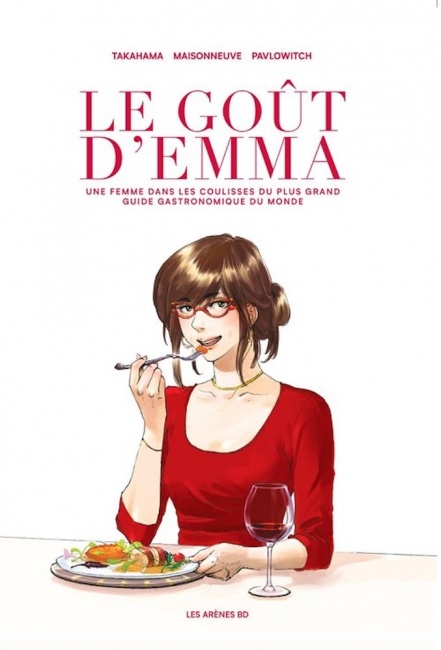 Emma Dreams of Stars
by Kan Takahama, Emmanuelle Maisonneuve and Julia Pavlowitch: Emma dreams of becoming an inspector for the prestigious Michelin Guide, an undercover restaurant reviewer who travels to the finest establishments and rates their food and other qualities. She sends in her resume and nine months later is called in for an interview. This one-volume manga is the true story of her experiences in the world of haute (and not-so-haute) cuisine. It will be published under the Vertical imprint in November with an MSRP of $19.95.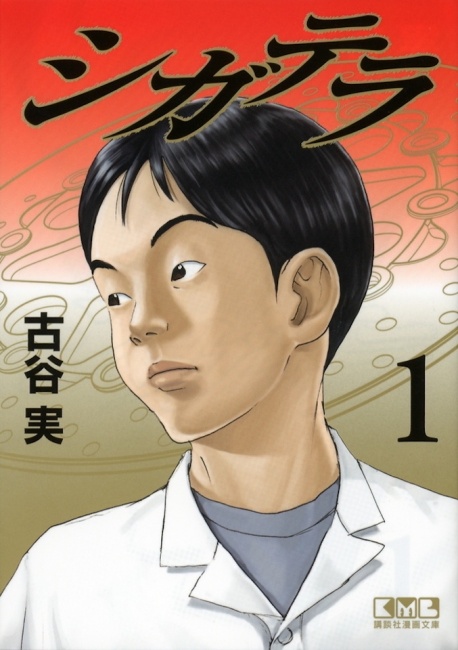 Ciguatera
by Minoru Furuya: Ogino is completely ordinary, and his ambition is modest: He wants to get a motorcycle license. He is bullied at school, but he does have a friend, Takai, with whom he takes motorcycle lessons, and he has a crush on a beautiful girl. Yet remarkable things keep happening to this apparently unremarkable young man, starting with the beautiful girl approaching him, and things take a sinister turn with the appearance of a stalker who menaces both of them. Kodansha will publish
Ciguatera
under its Vertical imprint, and the first volume is due out in September with an MSRP of $24.95.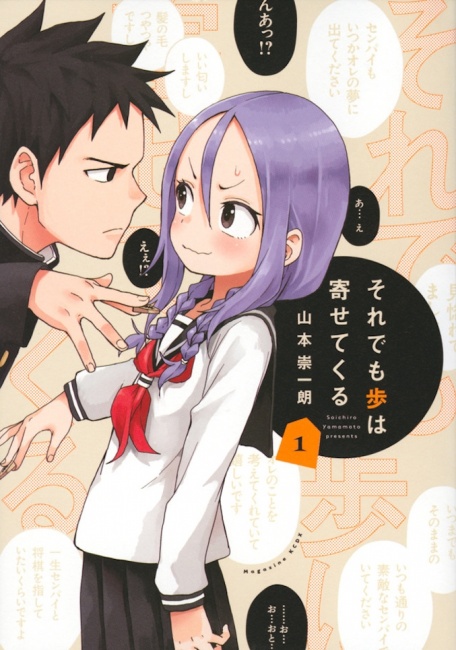 When Will Ayumu Make His Move?
by Soichiro Yamamoto: Shonen romance with a side of sweatdrops: Ayumu has a crush on Yaotome, an older student, but he has decided he can't let on until he beats her at shogi, a board game that's a bit like chess. Yaotome is onto him, though, so she turns the real game into tricking him into admitting his love. This story of schoolboy frustration is similar to
Teasing Master Tagaki-San,
which is by the same author, and
Komi Can't Communicate
(which has a less malicious female lead). An anime adaptation is in the works. The first volume of the manga is scheduled for September with an MSRP of $12.99.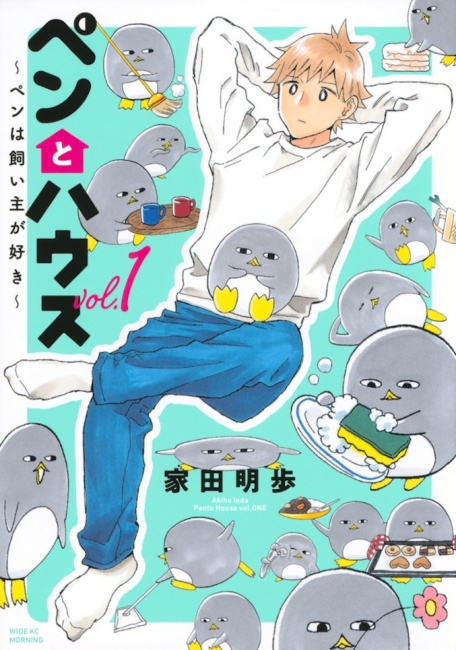 Penguin & House
by Akiho Ieda: The slice-of-life manga featuring a cute animal is becoming increasingly popular; recent entries include
A Man and His Cat
and the upcoming
The Masterful Cat Is Depressed Again Today,
which was recently licensed by Seven Seas (see "
Seven Seas Announces New Romance, Comedy, Mature Readers Licenses
").
Penguin & House
is similar to those manga, but it stars a penguin who does the shopping and the laundry. The first volume is scheduled for October and will have an MSRP of $12.99.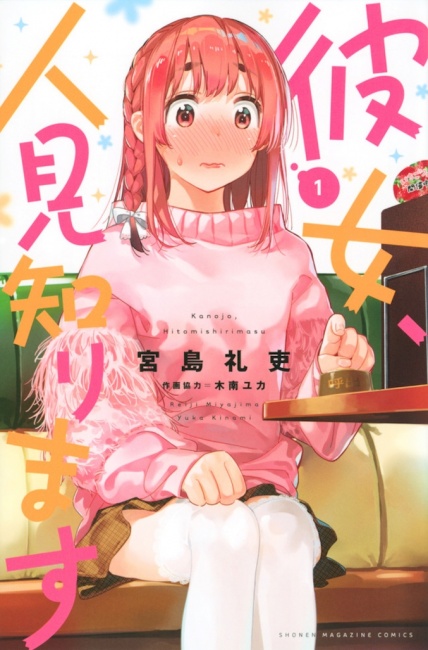 Rent-A-(Really Shy!)-Girlfriend
by Reiji Miyajima: This is a spinoff of the series
Rent-A-Girlfriend,
which is already published by Kodansha and has been adapted into anime; the second season will launch next year.
Rent-A-(Really Shy!)-Girlfriend
is by the same author and set in the same girlfriend rental agency, but it focuses on Sumi, who works with the female lead of the original series and is trying to become less shy and improve her rental-girlfriend skills. The first volume is due out in November with an MSRP of $12.99.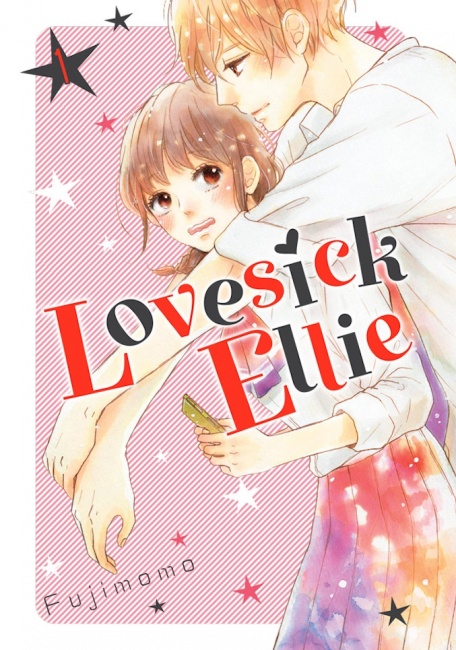 Lovesick Ellie
by Fujimomo: Tweets lead to real-life awkwardness in this shoujo school romance about Eriko, a shy girl who Tweets her romantic fantasies about Omi-kun, her attractive and smooth-talking classmate. Everything goes sideways when Omi-kun finds out that Eriko is the Tweeter and Eriko gets a glimpse of Omi-kun as he really is beneath his façade. Kodansha has been publishing this 12-volume series digitally since 2017; the first print volume will be published in October with an MSRP of $12.99.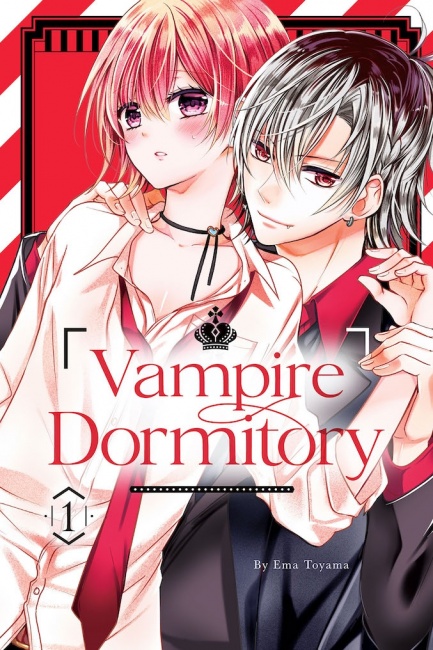 Vampire Dormitory
by Ema Toyama: Another digital series that's making its way to print,
Vampire Dormitory
puts a cross-dressing spin on the vampire romance genre. Mito is homeless and dresses as a boy to stay safe on the streets; Ruka is a vampire who lives in a boys' dormitory. When their paths cross, Ruka offers to let Mito live with him, as long as she does his bidding and lets him feed from her whenever he likes. Ruka has no idea that Mito is a girl, which means the story gets complicated when the two start to develop romantic feelings for one another. Toyana is the creator of numerous shoujo series, including
Missions of Love, Manga Dogs,
and
I Am Here!
The first print volume of
Vampire Dormitory
is slated for October and will have an MSRP of $12.99.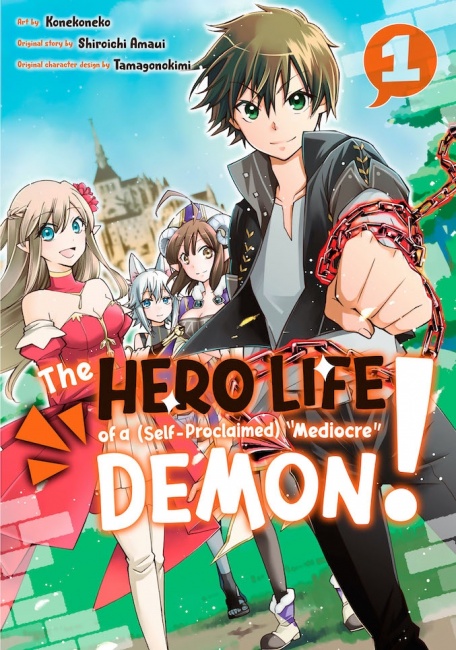 The Hero Life of a (Self-Proclaimed) "Mediocre" Demon!
by Shiroichi Amaui, Tamagonokimi, and Konekoneko: This fantasy title, yet another digital-first series, follows the adventures of a young demon who ventures from the country to an elite school with full intentions of keeping a low profile so no one will realize he's a rube. That doesn't last long: He blows the doors off his first test, catching the eye not only of some lovely ladies but also of the Demon King, ensuring that he won't be living an uneventful life for much longer. The first print volume of the series will go on sale in November with an MSRP of $12.99.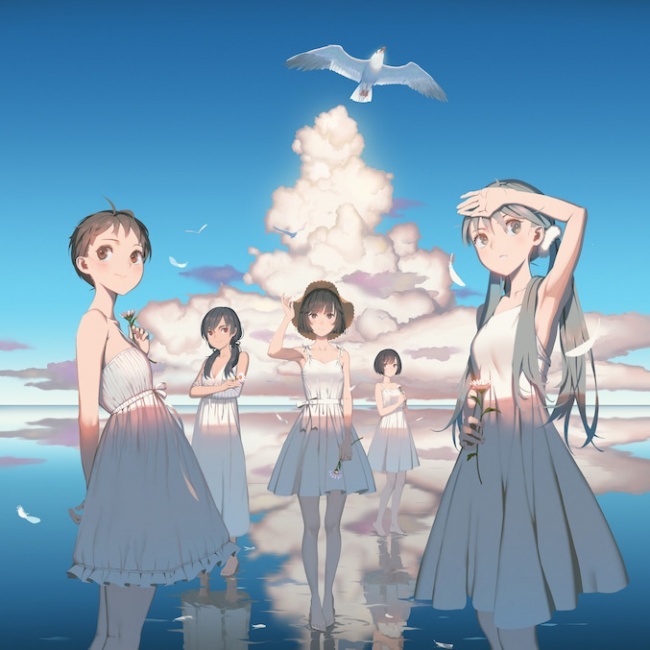 Monogatari Series Final Season Box Set by Nisioisin and VOFAN: Vertical has been publishing Nisiosin's Monogatari novels for a number of years now, and they are gathering the final seven volumes into this box set with exclusive artwork by VOFAN, who created the cover art for the earlier books. There will also be a bonus art card. The set is priced at $109.95 and is scheduled for June 2021 release.
Click Gallery for full-size images! All cover art is "not final."