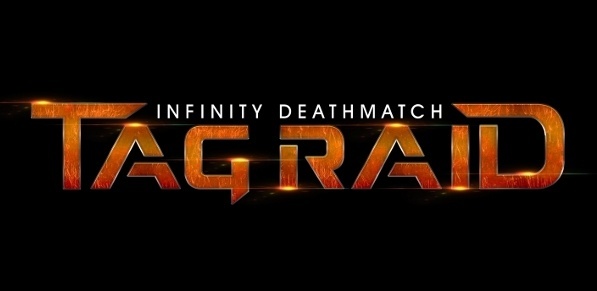 Corvus Belli will be offering players a new way to engage with the
Infinity
universe with the launch of
Infinity Deathmatch: TAG Raid
. The company plans to launch a crowd funding campaign for the game this fall.
Infinity Deathmatch: TAG Raid will be a skirmish-scale tactical miniatures game, featuring multi-player "battle royale" style confrontations. In the game, the main characters are TAGs or "Tactical Armor Gear" battle suits.
The new game will use miniatures in the same scale as other Infinity games, making them fully compatible between systems. Further details, including release dates and pricing, have not been announced.
Corvus Belli recently released a new Infinity scenery kit (see "Corvus Belli Announces a New Scenery Pack for 'Infinity'") and a pair of expansions for the introductory-level Infinity: Code One (see "Corvus Belli Reveals Two 'Infinity: Code One' Miniatures Booster Packs"). Next month, the company will release a new starter pack for the PanOceania faction (see "Corvus Belli Announces 'Military Orders Action Pack'").

Click here for more Miniatures Week coverage.