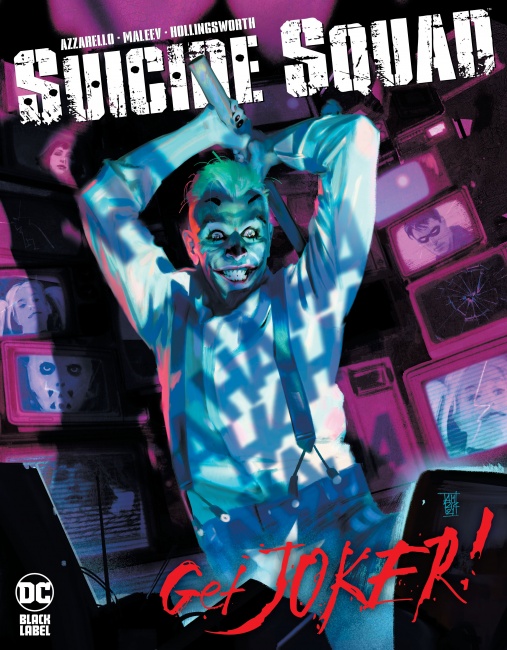 DC Comics announced
Suicide Squad: Get Joker!
, a new miniseries, for release on August 3.
This book is a three-issue, oversize miniseries presented in the Prestige Plus format. It tells the tale of Red Hood, Harley Quinn, Firefly, and other DC criminals working together to take on the Clown Prince of Crime to end his newest reign of terror. This book is written by DC/Vertigo mainstay Brian Azzarello, who recently worked on a GN for the band Anthrax (see "Anthrax Thrashes Their Way Into a New GN"), and features art by longtime Brian Michael Bendis collaborator and Eisner-winner Alex Maleev (see "DC, Fantagraphics Dominate Eisner Awards") and Matt Hollingsworth.
Suicide Squad: Get Joker! will be 48-page DC Black Label book, and will showcase two card stock covers. The main cover was rendered by Maleev and the variant cover was done by Jorges Fornes.
Click on Gallery below for full-size images!