The kids' graphic novel category continues to grow and expand in many directions at once. Publishers are bringing out more books for very young readers; creators are coming up with new, sophisticated takes on the familiar genres and storylines; and readers are demanding more of everything. Here's a look at some of the new and notable kids graphic novels that will be coming out later this year, including titles for young readers, for middle grade kids, and sequels and subsequent volumes with big potential.

Young Readers (Ages 6-10)
Growth in this category is coming from two sides: Publishers with a strong middle-grade graphic novel line are expanding to younger readers, and publishers of leveled chapter books for early readers (such as the I Can Read books published by HarperCollins) are adding comics to the mix, either as original stories or adaptations of their existing books. Here are some upcoming titles to watch out for.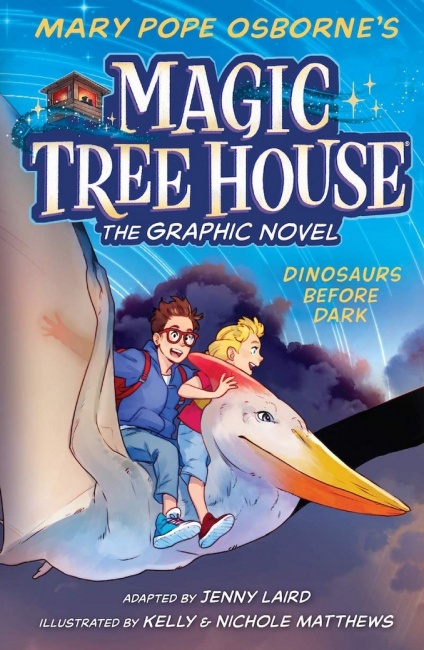 Magic Tree House Vol. 1: Dinosaurs Before Dark,
by Mary Pope Osborne (original story), Jenny Laird (writer), and Kelly and Nichole Matthews (artists): This story is adapted from the first volume in the
Magic Tree House
chapter book series. When Jack and Annie step into the Magic Tree House, they are carried away to prehistoric times and have to dodge the dinosaurs in order to get back home safely. (Random House Books for Young Readers, May; MSRP: $9.99 paperback/$16.99 hardcover)
Apple of My Pie,
by Mika Song: Norma and Belly, the two mischievous squirrels we first met in Song's
Donut Feed the Squirrels,
are back, and they're scampering around an apple orchard in search of kidnappers. Song has a knack for drawing cute, energetic, characters, and these books have a similar appeal to the Narwhal and Jelly series or Sarah Varon's young-reader graphic novels. (Random House Graphic, June; MSRP: $12.99 hardcover)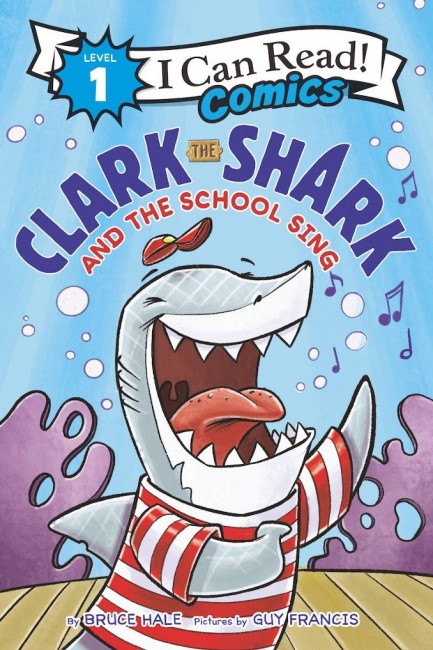 Clark the Shark and the School Sing,
by Bruce Hale (writer) and Guy Francis (artist): This is a good example of the trend mentioned above: Clark the Shark is a character in HarperCollins'
I Can Read
leveled-reader series, and now he will star in graphic novels as well. At Level 1, this comic has a suggested age range of 4 to 8. (HarperAlley, June, MSRP: $4.99 paperback/$16.99 hardcover)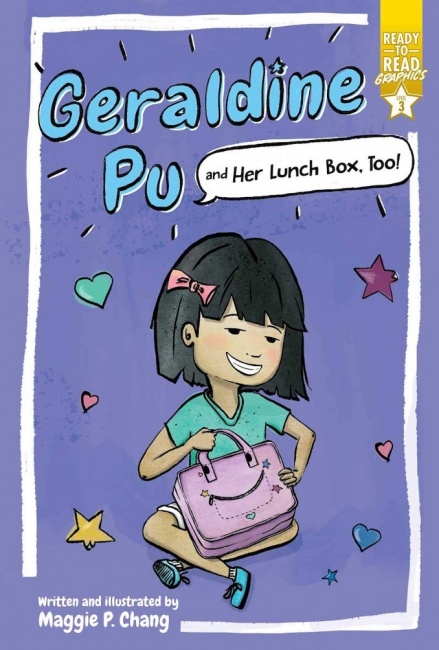 Geraldine Pu and Her Lunch Box Too,
by Maggie P. Chang: This is an original graphic novel in another leveled-reader series, Simon Spotlight's Ready-to-Read Graphics. Geraldine loves eating the lunches her grandmother packs for her, but one day she opens her lunchbox to find stinky tofu and something else she didn't expect. (Simon Spotlight, June; MSRP: $6.00 paperback/$17.99 hardcover)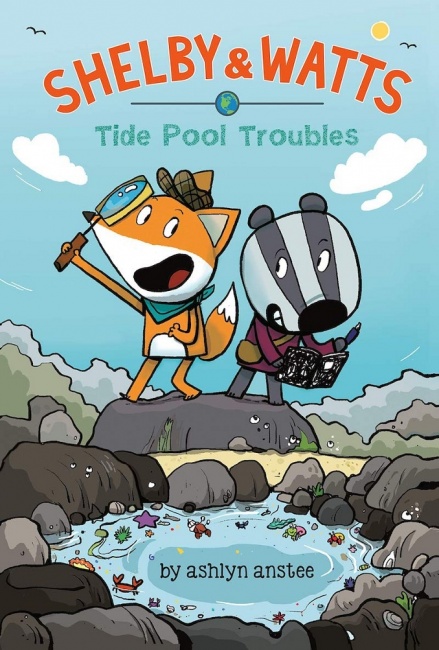 Shelby & Watts: Tide Pool Troubles,
by Ashlyn Anstee: Shelby is a fox, Watts is a badger, and they are best friends who like to solve mysteries together. Their first case: A hermit crab asks them to find out why all the shells have disappeared from the beach. This is the first volume in a planned series. (Viking Books for Young Readers, August; MSRP: $12.99 hardcover).
Middle Grade (Ages 8-12)
School slice-of-life drama and goofy comedy continue to be the popular genres in this category, but readers are also drawn to fantasy and historical drama.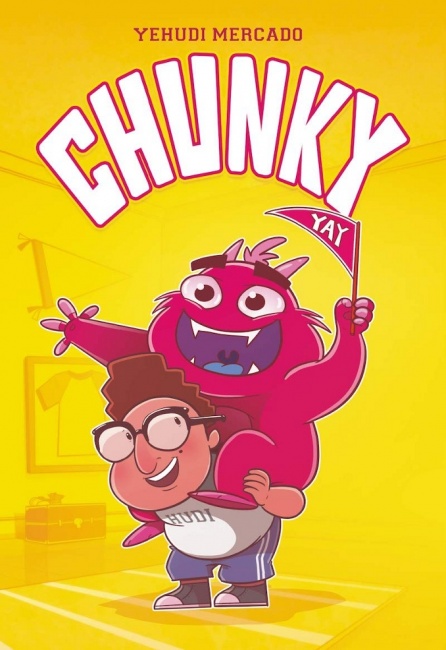 Chunky,
by Yehudi Mercado: Mercado, the creator of
Sci-Fu
and the artist for
Cat Ninja,
keeps his cheeky sense of humor in this memoir about being chubby, geeky, and the only Mexican-Jewish kid in his neighborhood. Hudi's parents worry about his health, and his father really wants him to excel in sports, but Hudi is anything but a jock. Then he gets an imaginary friend, a mascot who cheers him on and sometimes asks a tough question. Mercado treats heavy issues with a light touch, and this book is both heartfelt and funny. (Katherine Tegen Books, June, MSRP: $12.99 paperback/$21.99 hardcover)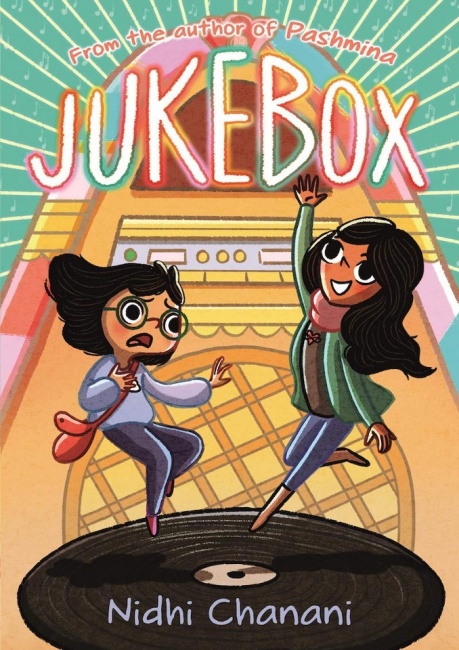 Jukebox,
by Nidhi Chanani: A mysterious jukebox sends two cousins, Shaheen and Tannaz, on a musical trip through time, going to concerts and seeing performances from different eras of music history. Shaheen is hoping the jukebox will help her find her father, who has suddenly disappeared, and both cousins will learn a lot about him and about music as the jukebox sends them from decade to decade. Chanani is the creator of Pashmina, another magical adventure of an Indian American girl who learns about Indian culture and her own mother's history with the help of a magic shawl. (First Second Books, June; MSRP: $14.99 paperback/$21.99 hardcover)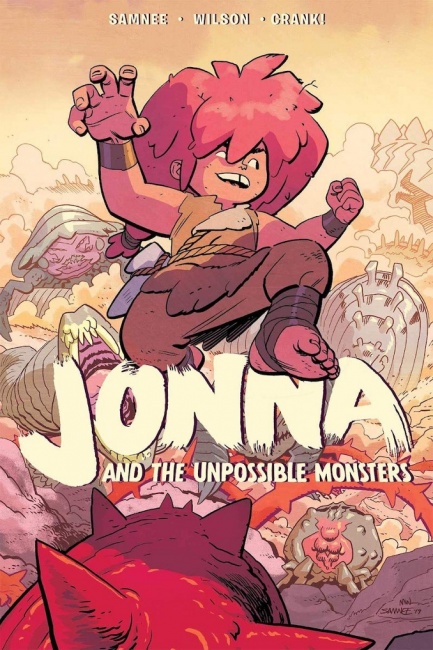 Jonna and the Unpossible Monsters,
by Chris and Laura Samnee (creators) and Matthew Wilson (colorist): The world has been changing, in this fantasy tale of two sisters: The earth has begun to dry up, and monsters now inhabit the wilds outside the settlement where Rainbow lives with her feisty but reckless younger sister, Jonna. When Jonna disappears, Rainbow goes on a treacherous journey to find her, but the monsters are not the only danger she must face. (Oni Press, July; MSRP: $12.99 paperback)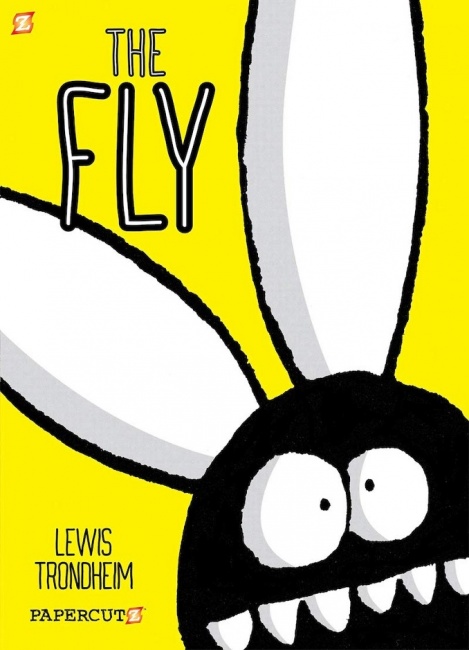 Lewis Trondheim's The Fly,
by Lewis Trondheim: The master cartoonist takes on a humble subject: The life of a housefly, as seen from the fly's point of view. Trondheim follows the fly literally from birth to death, depicting its search for food and a scary encounter with a spider, among other adventures. (Papercutz, July; MSRP: $9.99 paperback/$14.99 hardcover)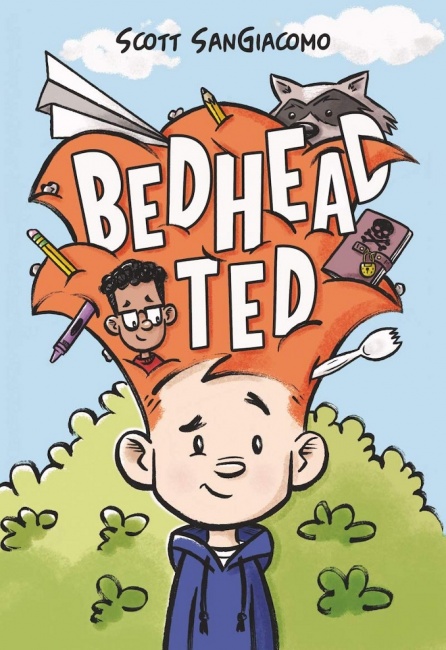 Bedhead Ted,
by Scott SanGiacomo: Ted is a 10-year-old boy with an unruly mop of red hair that attracts some unwelcome attention from bullies. His best friend Stacy enlists his help in tracking down a local legend of a giant raccoon, but she is also beginning to make new friends, and Ted feels left behind. That's when he realizes his hair is super strong and can lift or catch anything. And that might help him solve the mystery and, even more important, get Stacy's attention back. A good pick for fans of Hilo and other school-superhero stories. (Quill Tree Books, August; MSRP: $10.99 paperback/$19.99 hardcover)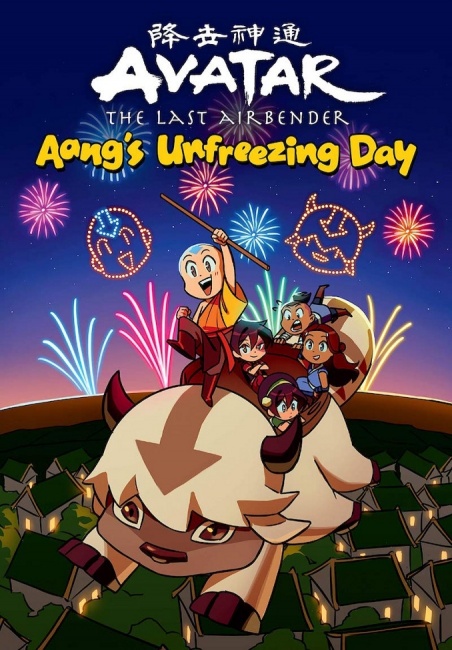 Avatar: The Last Airbender Chibis Vol. 1: Aang's Unfreezing Day,
by Kelly Leigh Miller (writer) and Diana Sim (artist): This is the first in a planned series of super-cute
Avatar: The Last Airbender
graphic novels with a lighter tone than Dark Horse Comics' other graphic adaptations (which have been very popular with young readers). In this first volume, Aang's friends plan a special surprise for him; because he doesn't know when his birthday is, they have come up with an alternative celebration. (Dark Horse Comics, October; MSRP: $7.99 hardcover)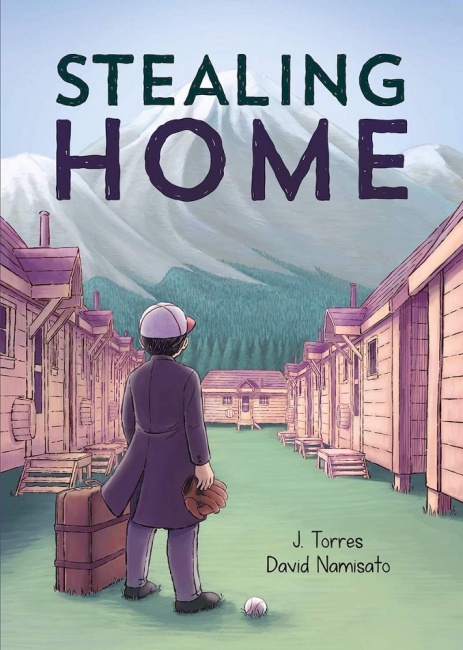 Stealing Home,
by J. Torres (writer) and David Namisato (artist): Sandy Saito loves comics and baseball, but his life takes a sudden turn after the bombing of Pearl Harbor when the Canadian government, like the U.S., sent many Japanese Canadians to internment camps. The love of baseball runs through this story of the young boy's experiences in the camp and the hardships his family endures. This is a great followup to George Takei's
They Called Us Enem
y and Kiku Hughes'
Displacement.
(Kids Can Press, October; MSRP: $17.99 hardcover)
Sequels and Subsequent Volumes
Even more than other fans, kids really like to read everything in a series. In fact, sales of a series often go up as more volumes come out, unlike other categories where the audience narrows as time goes on. Kids who are already hooked on a series will jump on new volumes, and often we see sales of older volumes rise when new volumes come out. With that in mind, here's a look at new volumes in existing series to keep an eye on in 2021.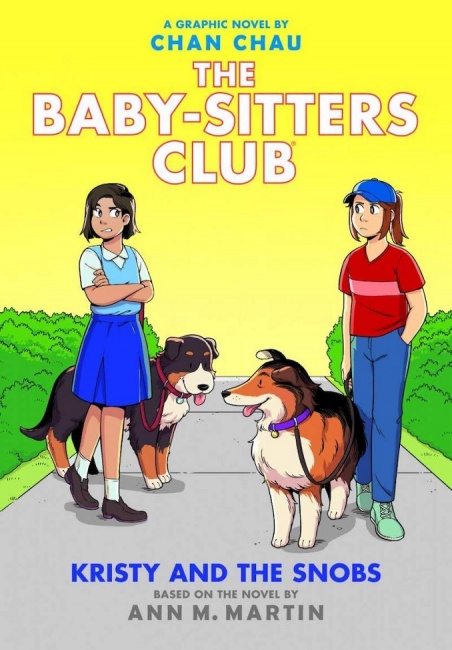 Baby-Sitters Club Vol. 10: Kristy and the Snobs
, by Ann. M. Martin (original story) and Chan Chau (artist):
The Baby-Sitters Club
graphic novels continue with a new artist/adaptor. The first adaptations were done by Raina Telgemeier, before her best-selling
Smile
was published, and the series continued to do well after Gale Galligan took over. The most recent title,
Claudia and the New Girl,
came out in February with art by Gabriela Epstein. The
Baby-Sitters Club
seems to have a timeless sort of appeal, as do the
Baby-Sitters Little Sister
books. (Graphix, September; MSRP: $12.99 paperback/$24.99 hardcover)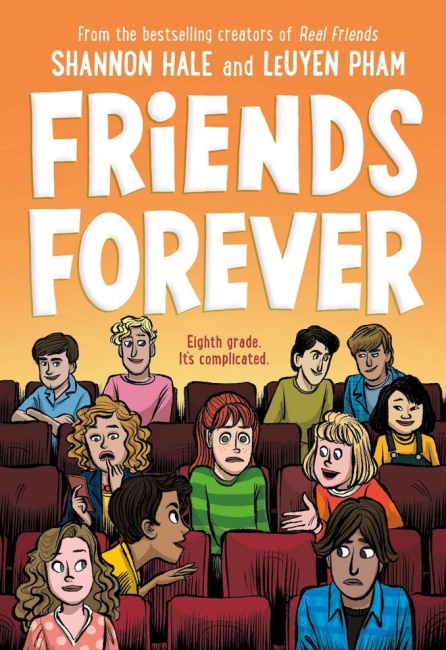 Friends Forever,
by Shannon Hale (writer) and Laur Uy (artist): The trilogy that began with
Real Friends
and continued with
Best Friends
concludes with the main character, Shannon, in eighth grade and dealing with a new set of problems: Her friends have started dating, she's more insecure than ever, and she's suffering from undiagnosed depression. As in the first two books, Hale and Uy handle these difficult situations with gentleness and humor. This book is pitched at the 10-14 age group, slightly older than the readership for the first two titles. (First Second Books, August; MSRP: $12.99 paperback/$21.99 hardcover)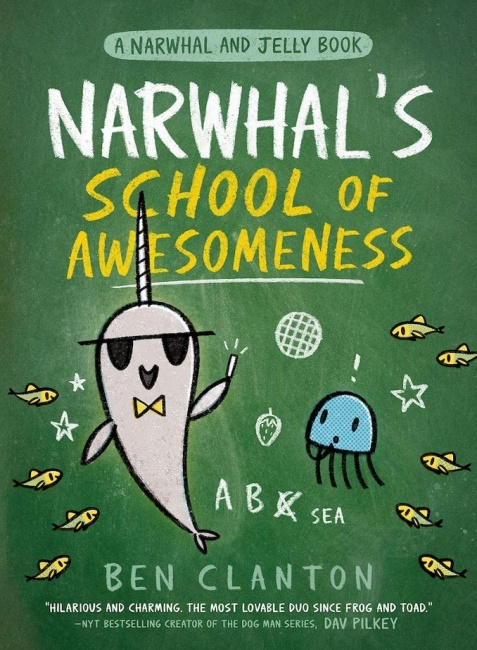 Narwhal's School of Awesomeness,
by Ben Clanton: One of the most popular young-readers series is back with a new set of adventures starring a narwhal and a jellyfish. This volume includes four short stories about Narwhal and Jelly's experiences as substitute teachers. These silly stories about two friends are targeted for young readers, ages 6-9. (Tundra Books, September; MSRP: $12.99 hardcover)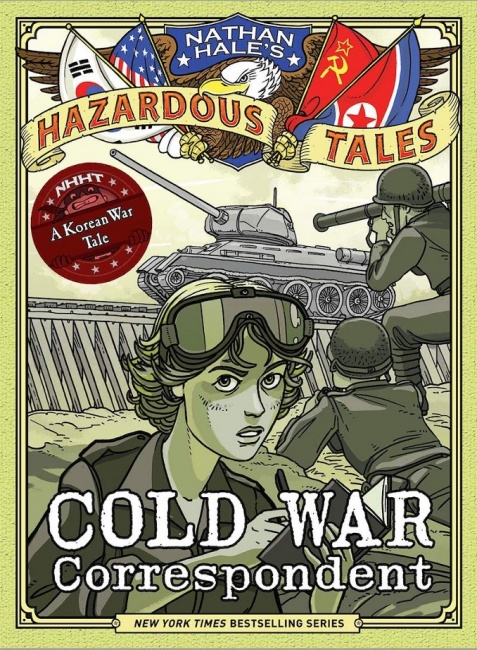 Nathan Hale's Hazardous Tales Vol. 11: Cold War Correspondent,
by Nathan Hale: Hale, whose books are as information-packed as they are entertaining, tells the story of the Korean War from the point of view of journalist Marguerite Higgins, who became the chief of the New York Herald Tribune's East Asia bureau in 1950, shortly before the war broke out, and filed eyewitness stories of many key events. When the U.S. Army declared that women should not be front-line war correspondents and ordered her out of the country, she appealed to General Douglas Macarthur, who reversed the policy and allowed her to continue her work. (Amulet Books, October; MSRP: $14.99 hardcover)
Cat Kid Comic Club #2,
by Dav Pilkey: Pilkey's motley crew of comics instructors are back, trying to stay ahead of their class of 21 lively baby frogs. The first Cat Kid book was more about attitude than aptitude, as Li'l Petey, Molly, and Flippy encouraged their charges to shake off their preconceptions and try new things, and this second volume will likely have a similar tone. (Graphix, November; MSRP: $12.99 hardcover)
Wings of Fire Book 5: The Brightest Night,
by Tui T. Sutherland (writer) and Mike Holmes (artist): This series is a graphic adaptation of Sutherland's
Wings of Fire
prose novels. Readers can't seem to get enough of these stories, which are set in a fantasy world inhabited by warring tribes of dragons and follow the adventures of five dragonets who are destined to carry out a prophecy that will bring an end to the wars. (Graphix, December; MSRP: $12.99 paperback/$24.99 hardcover)
Click here
for more articles on kids comics and graphic novels, for ICv2 Kids Week!