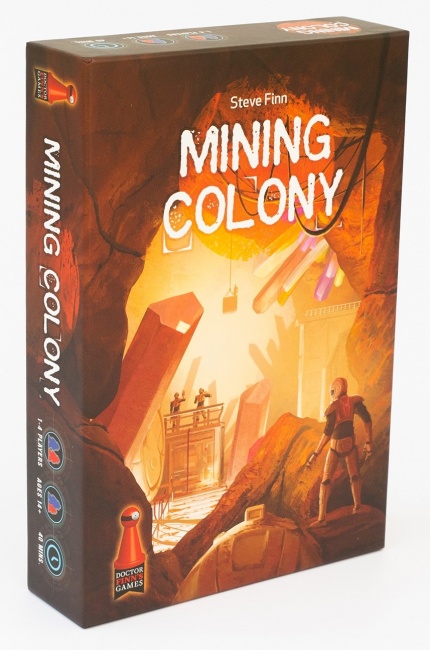 Dr. Finn's Games revealed
Mining Colony
, bidding and tile-laying board game designed by Steve Finn, for release in May.
In this game, the players take on the roles of miners looking to replenish their homeworld's natural resources by excavating a nearby planet. The game is played over the course of ten rounds where players discover, excavate, and develop the planet. Players are attempting to build the best mining colony, and they score points for obtaining resources, people, and ships. The player with the most points wins the game.
This game is for one to four players, ages 14 and up, and players in 30 to 60 minutes. It will retail for $25.00.
Steve Finn is the designer of Biblios, which was re-skinned by Iello USA as For the King (and Me) (see "Iello USA Will Release 'For the King (and Me)' into U.S. Retail").