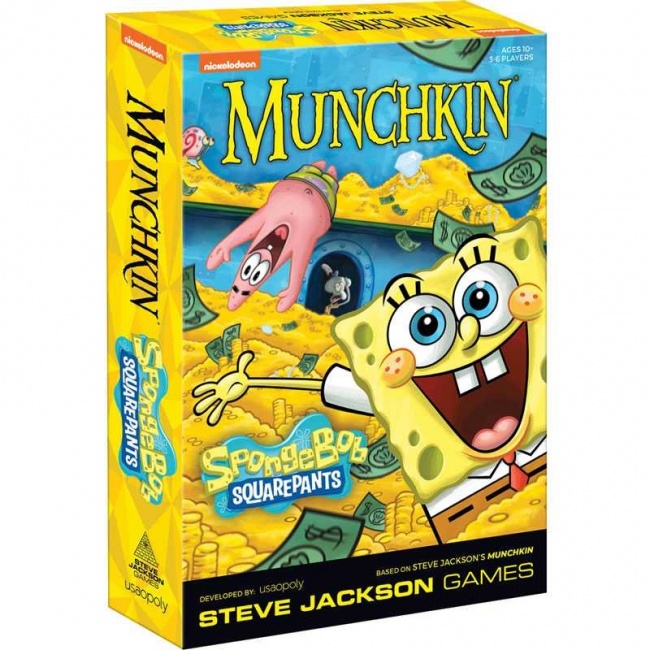 The Op announced
Munchkin: SpongeBob SquarePants
, a new game based on
Munchkin
by Steve Jackson Games, for release on July 20.
Munchkin dives into Bikini Bottom for a battle under the sea. This version of Steve Jackson Games' classic role-playing card game features the characters from SpongeBob SquarePants, like Spongebob, Patrick, or Squidward. Players can equip them with themed Items like a Krusty Krab Hat and team up with Allies like Gary the Snail to battle monsters like the Flying Dutchman or Pinhead Larry.
This game is for three to six players, ages 10 and up, and players in 60 minutes. It will retail for $24.99.
The Op also announced Monopoly: Dungeons & Dragons, a new edition of Monopoly, which is on preorder for retail (see "The Op Announces 'Monopoly: Dungeons & Dragons'").
Click on Gallery below for full-size images!