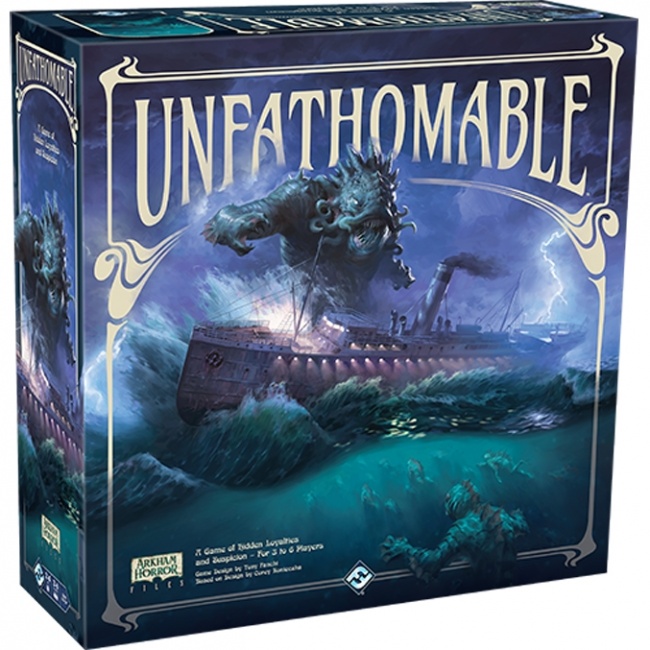 Fantasy Flight Games announced
Unfathomable
, a new board game from the
Arkham Horror Files
Universe
, for release in September.
In 1913, the steamship SS Atlantica is two days out of port on the Atlantic Ocean.Suddenly, the passengers begin to have nightmare, and there are dark shapes following their ship beneath the waves. Players take on the roles of the humans and the traitors battling to control the ship's destiny. The players who are human are working to save the ship. However, the players who have been corrupted by the Deep Ones are looking to sabotage the ship and send it to the bottom of the ocean.
This game is for three to six players, ages 14 and up, and plays in two to four hours. It will retail for $79.95.
Fantasy Flight Games also announced Edge of the Earth Campaign Expansion and Investigator Expansion, for Arkham Horror: The Card Game (see "Fantasy Flight Games Announces Two 'Edge of the Earth' Expansions for 'Arkham Horror: The Card Game'").
Click on Gallery below for full-size images!