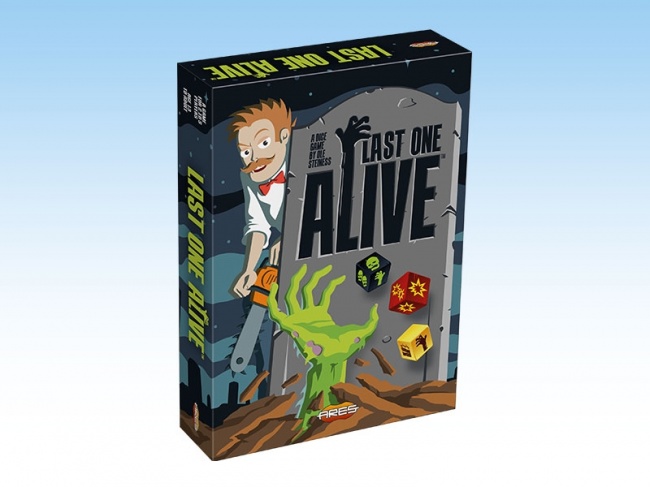 Ares Games will release
Last One Alive
, a new zombie-survival dice game by Ole Steiness, into stores in October.
Last One Alive is a fast dice game where players take turns either attacking zombies or sending them at other players. There are four different kinds of dice in the game: Zombie dice, Shot dice, Item dice, and Barricade dice. Zombie dice spawn zombies, and Shot dice kill them. The Item dice allow players to find resources to survive, and Barricade dice provide defense. If a player gets overrun by zombies at the end of a turn, they are eliminated, and the last player left wins.
The game box comes with 10 Zombie dice, 3 Shot dice, 3 Item dice, 3 Barricade dice, 5 Character cards, 5 Player reference cards, 18 Item/Barricade tokens, 3 Zombie Apocalypse tokens, 5 Hero tokens, a Day token, a Night token, 15 Life markers, and a token bag. This game is for two to five players, ages 13 and up, and plays in 15 minutes.
Ares Games will also release Diabolik: Heists and Investigations, board game by Pendragon Game Studio, into U.S. retail in August (see "Ares Games Will Release a 'Diabolik' Board Game into U.S. Retail").