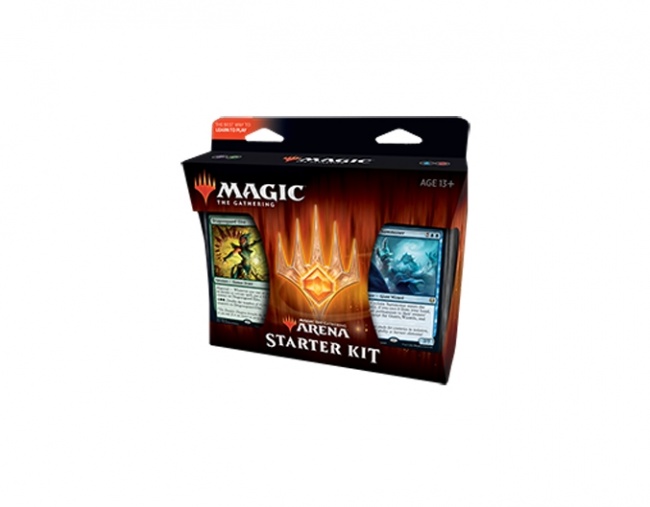 Wizards of the Coast will release
Magic: The Gathering 2021 Arena Starter Kit
into retail on August 6.
This new kit is an entry level product that comes with two foil face cards: Cyclone Summoner and Dragonsguard Elite. It features two ready-to-play Magic decks as well as a code card to unlock the decks on MTG Arena for online play. The box contents includes the two 60-card Magic decks (basic lands included), a Play Guide booklet, two deck storage boxes, and the code card.
Cases of this product come with 12 kits.
For more information of Magic set releases, check out the calendar (see "'Magic: The Gathering' Release Calendar for 2020/2021").