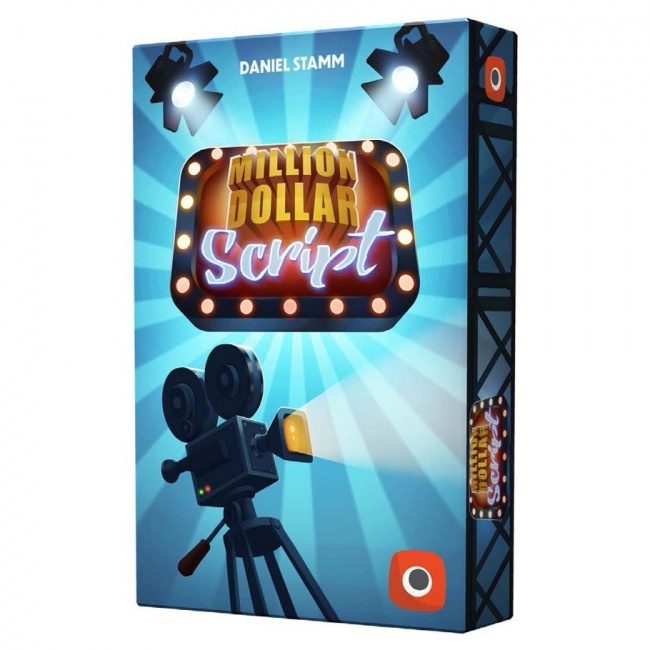 Portal Games announced
Million Dollar Script
, a new party card game, for release on August 12.
In Million dollar script, teams of writers enter the Hollywood boardroom and battle it out to produce the next blockbuster script. Players combine cards that contain elements of a script to build a story. Then, the player who has taken on the role of the producer evaluates the script and decides the winner.
This game comes with 110 cards, an hourglass, and a rulebook. It is for 3 to 10 players, ages 14 and up, and plays in 45 to 60 minutes. Million Dollar Script will retail for $20.00.
Portal Games also has a new Dune game coming to retail (see " Five New Dune Games from Four Publishers Follow 42-Year History").
Click on Gallery below for full-size images!