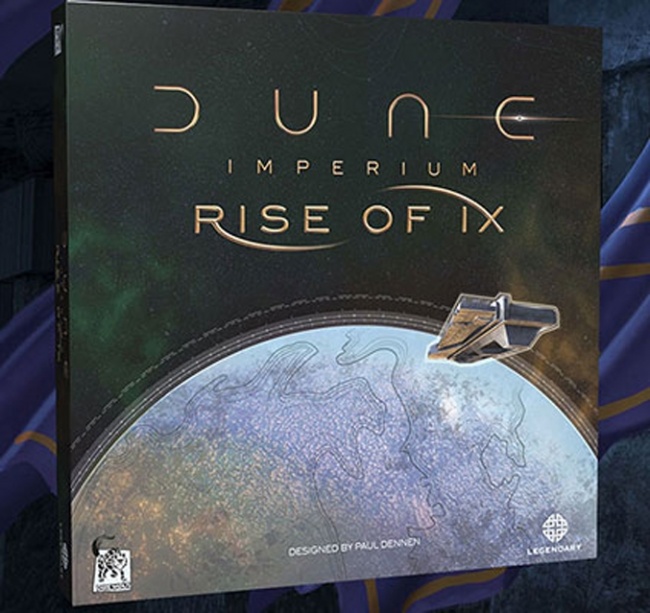 Dire Wolf Digital announces
Dune: Imperium - Rise of Ix
, a new expansion for
Dune: Imperium
, which will release during the holiday season.
The Rise of Ix expansion focuses on technocratic society of Ix. Ixian technology is renown throughout the Dune universe because they produce cutting-edge thinking machines. This expansion will add new mechanics to Dune: Imperium, such as dreadnoughts and Ixian Technology tiles. The Ixian Technology tiles serve as permanent upgrades to abilities throughout the game.
Thus far, there has been no word on MSRP for this expansion.
Gale Force Nine and Dire Wolf Digital released Dune: Imperium, a new deck-building game, last year (see "Gale Force Nine and Dire Wolf Digital Team Up for 'Dune: Imperium'").