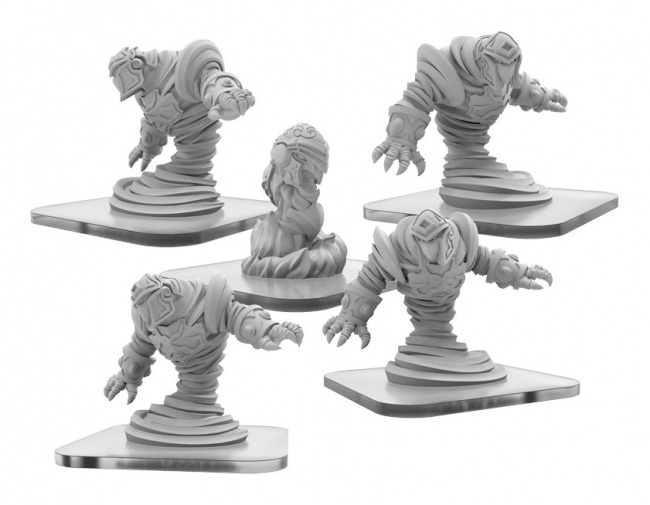 Privateer Press has announced five new model kits for its
Monsterpocalypse
game for release in December, including two new sets of units and three new monsters, all representing different factions.
The Air Kami & Fire Avatar set offers new unit options for the Elemental Champions faction. Designed to work with Incinerus and Hurricanius, the Air Kami specialize in creating Gathering Storms that add momentum to their faction's attacks, while Fire Avatars use their Feed the Flames ability to channel the Air Kamis' energy. The set comes with 3 Air Kami, 1 Elite Air Kami, and 1 Fire Avatar, all in metal, with an MSRP of $22.99.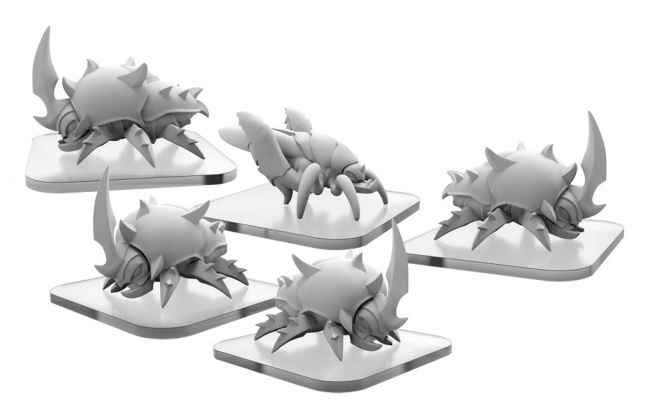 Razor Beetles & Cliff Hopper
features five mutated insects for the Savage Swarm, including the barricade-like Razor Beetles with sharpened carapaces that are capable of retaliatory movement and the jumping Cliff Hopper that can quickly relocate itself. Includes 3 Razor Beetles, 1 Elite Razor Beetle, and 1 Cliff Hopper. Metal minis. MSRP $22.99.
The Elemental Champions and Savage Swarm were featured in new starter sets earlier this year (see "Privateer Press Unveils Two New 'Monsterpocalypse' Starter Sets").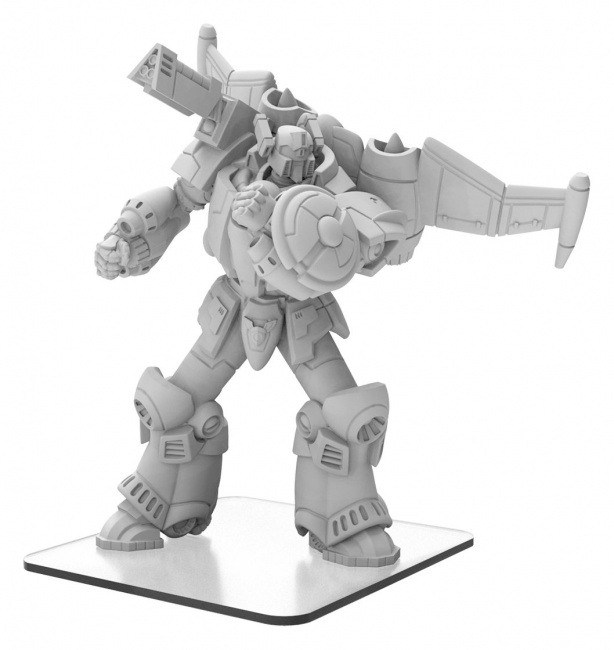 The G.U.A.R.D. faction welcomes the
Legionnaire
monster. This potent mech does double-duty as a forward command center equipped with sensors and communications gear to help it identify threats and relay data to its allies and a triple-barreled rail gun. Combination metal and resin kit. MSRP $34.99.
The towering Floruina emerges from hibernation to once again lead the Vegetyrants in defense of the Earth against the Necroscourge. She can link other Vegetyrants into a Hive Mind, while spreading seeds that can cause plant life to spring up behind her. Combined resin and model kit. MSRP $31.99.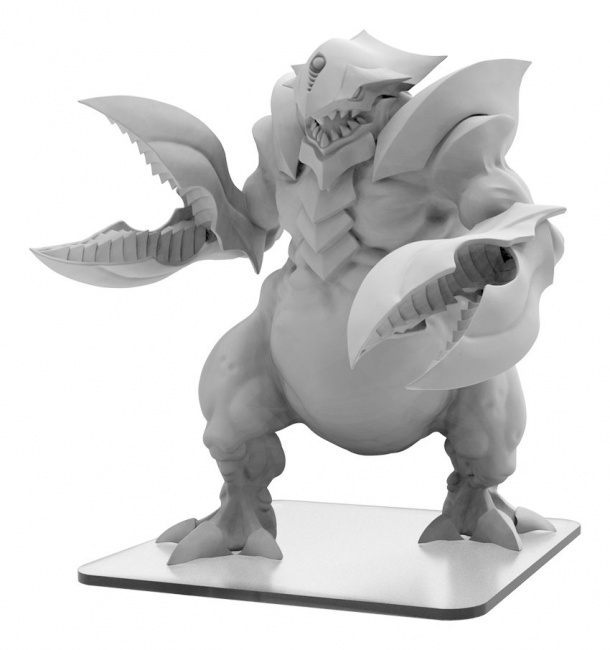 For the Planet Eaters, the monster
Zorog
brings an ability to coordinate other Planet Eater forces into hit-and-run attacks using Uncanny Maneuvers. It combines these with powerful Shredding brawl attacks with its enormous claws. This metal and resin kit has an MSRP of $34.99.
All models are supplied unpainted, and some assembly may be required.
Click Gallery below for full-size images of the new models.
The new kits follow two monsters and new Elite units releasing in November (see "New Monsters, Alternate Elites for 'Monsterpocalypse'").