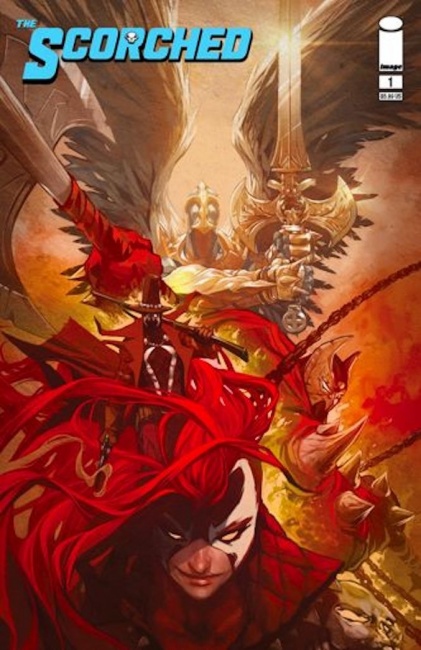 Todd McFarlane's newest comic series,
The Scorched,
will bring together a group of characters from the 30-year run of
Spawn
and assemble them into a superhero team. The initial team will include Reaper, Spawn, Redeemer, Gunslinger, Medieval Spawn, and She-Spawn, with more characters slated to join up in future issues.
"The Scorched will allow myself and the creative team to bring in a rotating cast of heroes and villains and to have fun creating new characters and storylines," said McFarlane in the initial announcement. McFarlane is the creator of Spawn and President at Image Comics. The creative team for the series will include writer Sean Lewis and artists Stephen Segovia and Paulo Sequeria.
The Scorched #1 will be released on December 15 with a main cover by Frank Quitely and variant covers by Brett Booth, Greg Capullo, McFarlane, Don Aguillo, and Mark Silvestri, plus a 1:50 incentive variant by Capullo and a 1:250 incentive cover that will be signed and numbered by McFarlane. Each signed cover will come with a CGC Certificate of Authenticity, which retailers can redeem with CGC to have the cover graded. McFarlane will not sign any of the 1:250 covers after this. The 48-page comic, which is rated Teen + and uses premium cover stock, will have an MSRP of $5.99
McFarlane first announced The Scorched earlier this year as part of the multi-character comic universe he is building around Spawn (see "Todd McFarlane Plans Comic Universe Built Around Spawn"). It is the fourth of four new titles released this year; the others are Spawn's Universe (see "Strong Sales for 'Spawn's Universe' #1"), King Spawn (see "'King Spawn' #1 Preorders Come In at 497K"), and Gunslinger Spawn, which is scheduled for October.