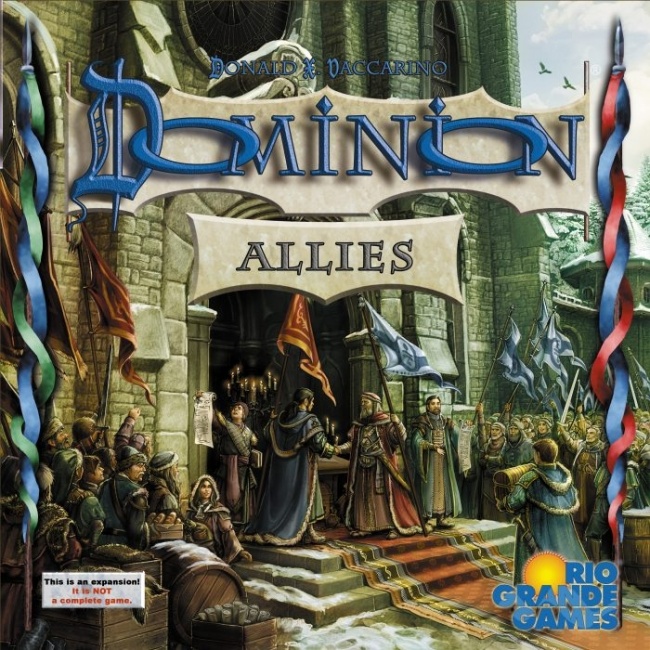 Rio Grande Games announced
Dominion: Allies
, a new expansion for the
Dominion
deck-building game, which will hit stores in December.
Dominion: Allies is the 14th expansion to this long-standing, deck-building card game. In this expansion, the kingdom has finally appeased the barbarians to the north, and players look to expand their alliances. The box features 400 cards and 31 new Kingdom card piles with Allies that can grant Favors. There are also split piles that players can rotate. Dominion: Allies can be added to any other Dominion expansion, but is not as standalone.
This expansion supports two to four players with the base game and plays in 30 minutes. It will retail for $44.95.
Rio Grande Games released Dominion: Menagerie, a new expansion for Dominion deck-building game, last year (see "'Dominion' Expansion").