We may be just coming into pumpkin spice season, but Drawn & Quarterly is already looking forward to next year with a lineup of new releases from new and familiar creators. Here's a look at what they have in the works for spring and summer 2022.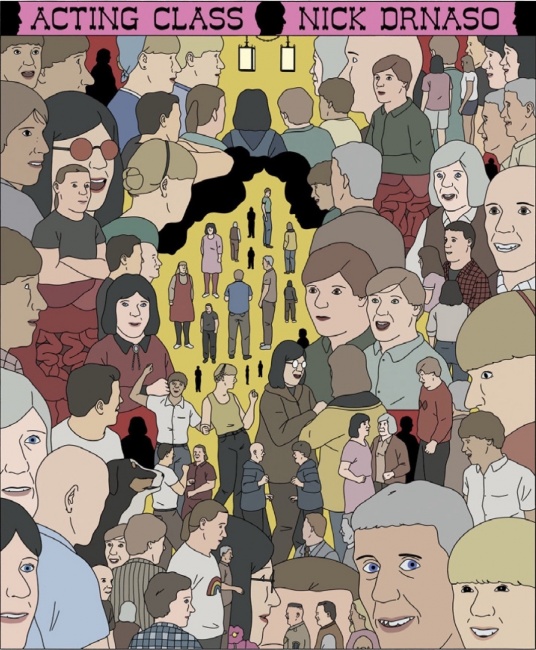 Acting Class,
by Nick Drnaso, is a new story by the creator of
Sabrina,
the first graphic novel to be nominated for a Booker Prize (see "
Drawn & Quarterly's 2019 Catalog
"). In
Acting Class,
10 misfits, most of them strangers to one another, gather for lessons from their mysterious teacher, John Smith. As the classes progress, the lessons become more demanding and sometimes inappropriate, as the teacher and the class mix reality and fantasy. The 248-page, full color hardcover will be available in August with an MSRP of $29.95.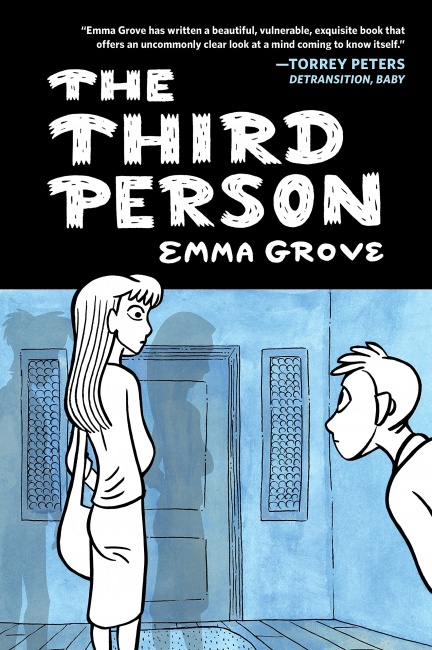 The Third Person,
by Emma Grove, is a memoir of therapy, transition, and trauma. Emma is transgender, but she presents three different personalities (two female, one male) to the therapist who is evaluating her for hormone replacement therapy. It's not clear to the therapist whether she actually has multiple personalities or if something else is going on. The memoir takes on a complex subject with a clear, deft art style. The 888-page black and white paperback will be available in May with an MSRP of $49.95.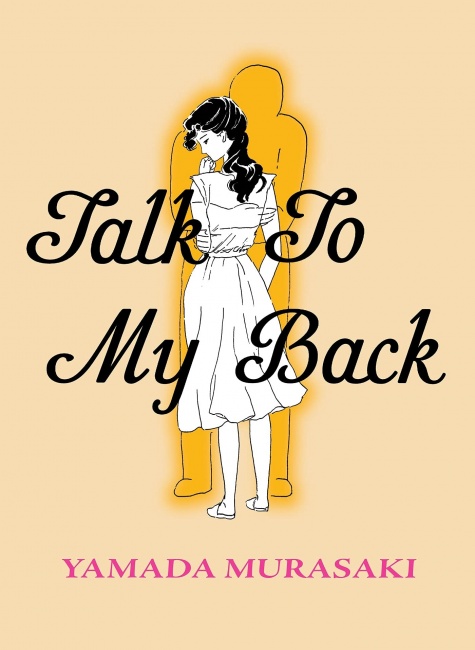 Talk to My Back,
by Yamada Murasaki, translated by Ryan Holmberg, was first published in the 1980s in the Japanese alt-manga magazine Garo. Murasaki, who died in 2009, turns an unsparing eye on the dissatisfactions of Japanese domestic life and societal promises of wedded bliss. Her light, loose style belies the seriousness of her subject matter. The 368-page, black and white paperback is slated for July with an MSRP of $29.95.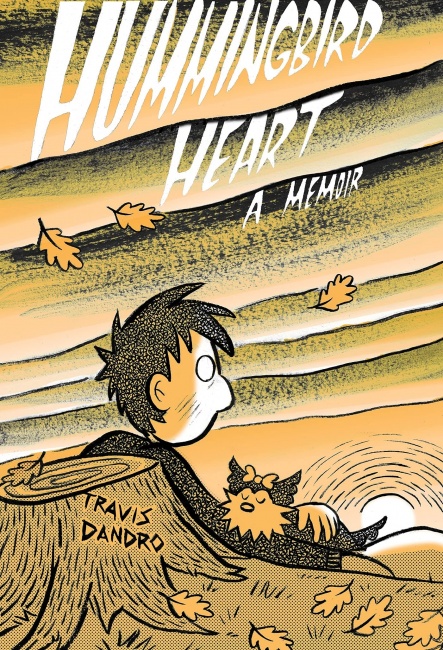 Hummingbird Heart,
by Travis Dandro, is the followup to his critically acclaimed 2019 memoir
King of King's Court.
After his father's suicide, teenager Dandro moves in with his grandmother to help her as she goes through cancer treatments, but he still does all the other teenage stuff, which eventually gets him into trouble and forces him to realize that adulthood is looming. The 368-page black and white paperback is scheduled for May release and will have an MSRP of $29.95.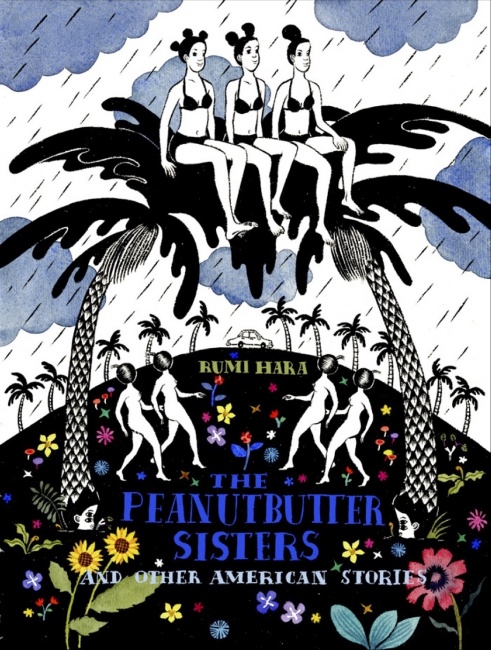 The Peanutbutter Sisters and Other American Stories,
by Rumi Hara, is a collection of short comics that mix everyday life with elements of magic and fantasy, some set in the present and some in the future. Hara was born in Japan and moved to the U.S. as an adult, so she brings an immigrant's eye to these stories. She's also the creator of Nori, which was nominated for an Ignatz award.
The Peanutbutter Sisters
will be a 176-page, four-color paperback and will be released in May with an MSRP of $21.95.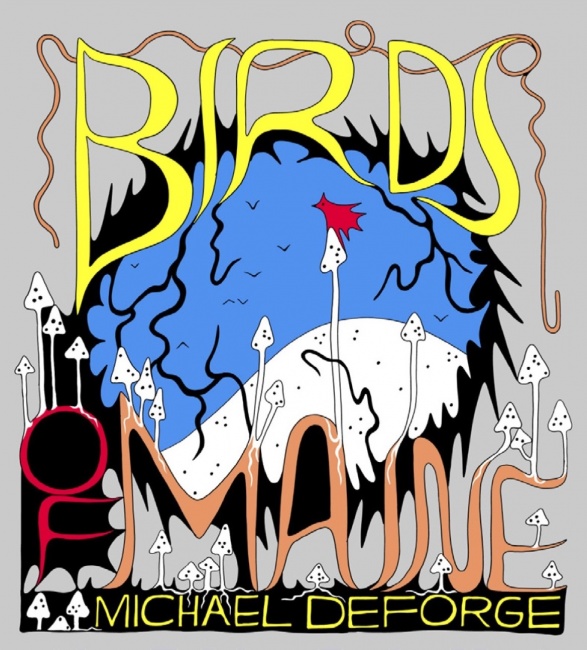 Birds of Maine,
by Michael DeForge, takes place in a world where the humans are long gone and the birds are living their best lives in a sort of socialist utopia, where the food is free and plentiful and historians and librarians are the most revered professions. DeForge brings his signature surrealistic humor to this post-apocalyptic story, which was originally published as a webcomic. The 464-page, four-color hardcover will be published in August with an MSRP of $34.95.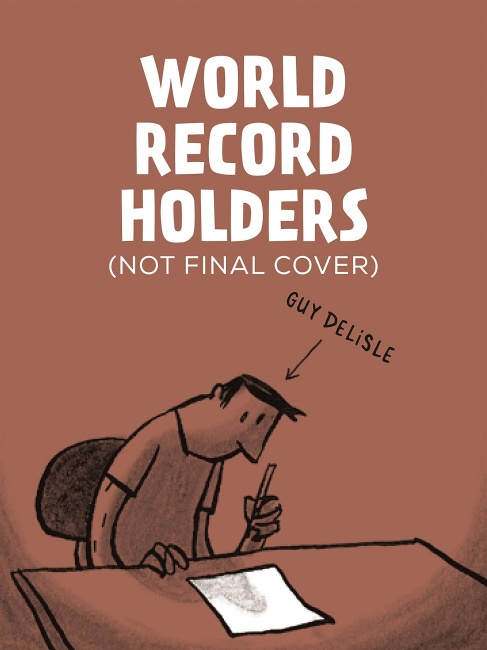 World Record Holders,
by Guy Delisle, collects short works from throughout Delisle's career. Delisle is known for both his serious travelogue comics, such as
Burma Chronicles
and
Pyongyang,
as well as his humor comics, including
A User's Guide to Neglectful Parenting,
and his most recent work, the memoir
Factory Summers.
World Record Holders
goes back to his earliest years when he was an animator playing with the comics medium, and it also includes wry reflections on his life as a famous cartoonist. The 152-page, black and white paperback is slated for June release with an MSRP of $21.95.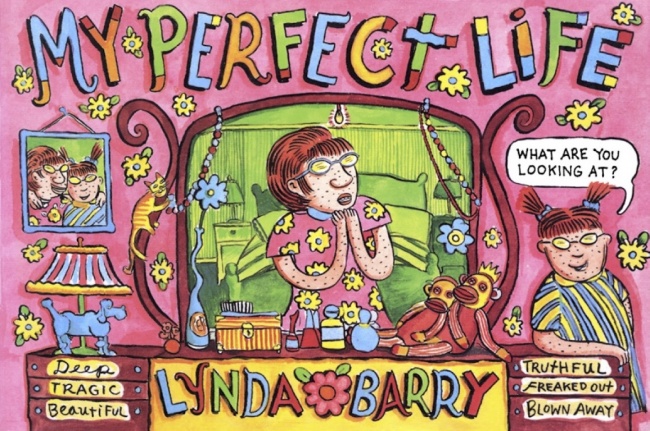 My Perfect Life,
by Lynda Barry, is Drawn and Quarterly's second collection of Marlys comics, taken from her alt-weekly strip
Ernie Pook's Comeek
; the first volume,
Come Over Come Over
, is scheduled for January 2022 (see "
Drawn and Quarterly Brings Back Classic Lynda Barry Collection
"). Originally published in 1992,
My Perfect Life
follows Marlys and her sister Maybonne as they deal with the challenges of middle school and family drama, all viewed through the acid lens of teenagers. The 128-page, black and white hardcover will be published in July with an MSRP of $21.95.