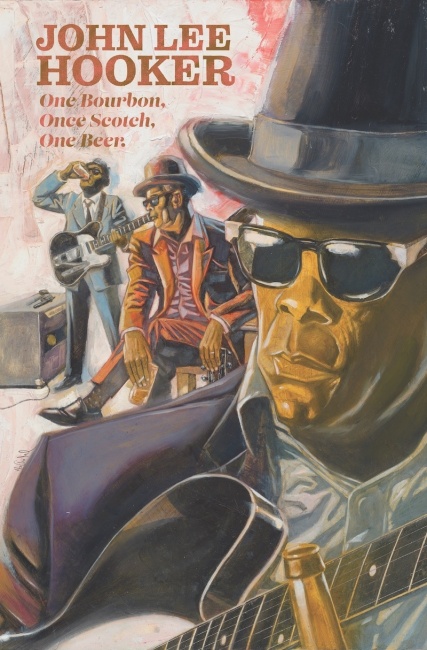 Z2 Comics, in cooperation with the estate of John Lee Hooker, will publish a graphic biography of the legendary bluesman. The creative team for the book,
John Lee Hooker: One Bourbon, One Scotch, One Beer,
will be writers Gabe Soria (
Murder Ballads
) and Jarrett Williams (
Super Pro K.O.!
) and the Eisner Award-winning artist Kyle Baker (
Plastic Man, Nat Turner
). The book is composed of three different stories, all told from the point of view of people in Hooker's life, that each span several decades of his musical career.
Hooker achieved mainstream success with his appearance in the Blues Brothers film and via collaboration albums with other musicians, including Van Morrison.
The book is scheduled for release in spring 2022, to coincide with the 105th anniversary of Hooker's birth, and is available in three different editions: The Standard Edition softcover, with an MSRP of $19.99, the Standard Edition hardcover, with an MSRP of $29.99, and an oversized hardcover Deluxe Edition with a slipcase, which comes bundled with three exclusive prints and a vinyl single of "One Bourbon, One Scotch, One Beer," for $99.99. Standard Editions are available through distribution, Deluxe Editions are available to retailers directly from the publisher (see "Z2 Rolls Out Direct-to-Retailer Program").