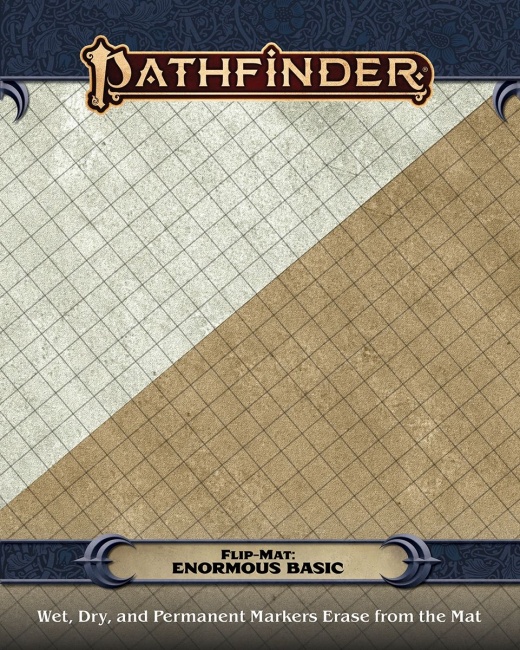 Paizo, Inc. has unveiled
Pathfinder Flip-Mat: Enormous Basic
, a large Flip-Mat for TTRPGs, which will release in January 2022.
This mat, designed by Jason Engle and Stephen Radney-MacFarland, is Paizo's largest RPG Flip-Mat offered to date. It double-sided and allows GMs to lay out sprawling dungeon maps for encounters. The mat measures 30" by 46" when unfolded and 8" by 10" when folded. It is usable with both dry-erase and wet-erase markers, and fits easily into a backpack or briefcase when folded-up.
Pathfinder Flip-Mat: Enormous Basic will retail for $24.99.
Paizo also announced Pathfinder Goblin Firework Fight for release in December (see "'Pathfinder Goblin Firework Fight'").