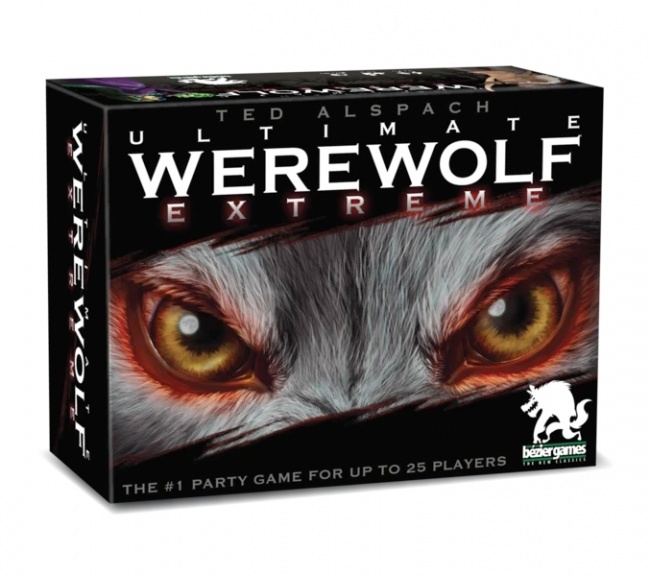 Bezier Games has announced
Ultimate Werewolf Extreme
, an expanded version of its popular party game, set to release on November 17.
Like the classic social deduction game, Ultimate Werewolf Extreme assigns players secret roles as villagers or werewolves, seeking to eliminate the opposing team through subterfuge and persuasion over a series of "nights" in which the werewolf players attack and "days" where paranoid villagers choose a suspect to eliminate. The game requires a neutral "moderator" to oversee play.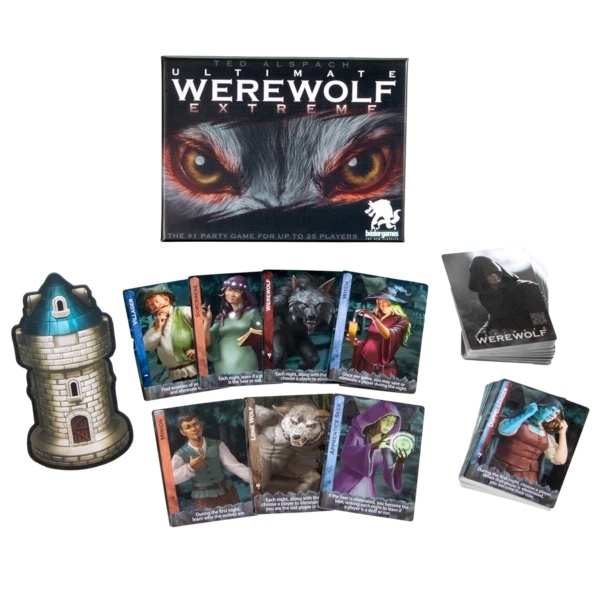 This new edition, designed by Ted Alspach (
One Night Ultimate Werewolf, Castles of Mad King Ludwig
), expands the number of possible players to 75 playing at once across three "villages." It also features dozens of player roles with 88 role cards and a role reference, a moderator scorepad, and an organizer created by GameTrayz. MSRP is $24.95.
Bezier's Werewolf claimed a spot on ICv2's list of top-selling card and dice games in the hobby channel last fall (see "Top 10 Hobby Channel Card/Dice Games--Fall 2020"). Earlier this year, the company launched a new edition of Alspach's Suburbia (see "Bezier Games Unveils 'Suburbia 2E' and 'Suburbia Expansions'").