On Tuesday, Netflix announced a slate of Japanese anime and live-action films that will be coming to the streaming service, some as early as next month.
Here's a look at the anime: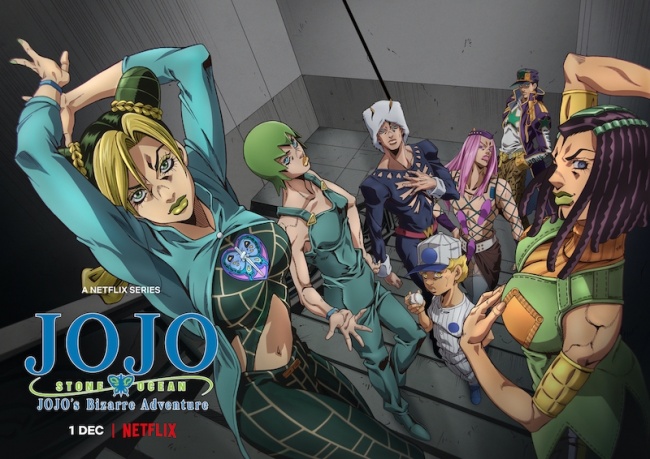 JoJo's Bizarre Adventure STONE OCEAN
(12 episodes; premiering December 1, 2021): This is a brand-new anime based on the sixth story arc of Hirohiko Araki's
JoJo's Bizarre Adventure manga.
The story is set in Florida in 2011 and features Jolyne Cujoh, the daughter of an earlier JoJo character, who is in prison after being framed for murder. She begins to develop strange powers after receiving a pendant sent by her father, and she soon learns that terrible things are happening in the prison and she must escape. Viz is publishing the
JoJo's Bizarre Adventure
manga in North America, but this story arc has not been released in English yet.
The Seven Deadly Sins: Grudge of Edinburgh (Two-part anime film; Part 1 premiering in 2022): This anime film is a spinoff of Nakaba Suzuki's faux-medieval fantasy manga The Seven Deadly Sins, published in English by Kodansha Comics, and is based on an original story by Suzuki. The lead character is Tristan, the son of two characters from the manga, who has inherited healing powers from the Goddess Clan and more dangerous powers from the Demon Clan. To avoid hurting his family, he leaves them and ventures forth to Edinburgh Castle, starting a new set of adventures as he makes his journey.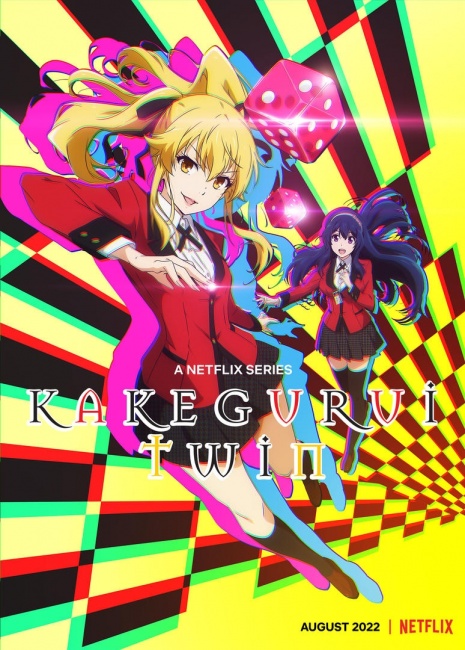 Kakegurui Twin
(Premiering August 2022): This manga and anime series is a prequel to the manga and anime
Kakegurui – Compulsive Gambler,
which is set in an elite high school that prepares the children of business leaders for their own careers by encouraging both gambling and cheating. In fact, the entire social structure of the school is based entirely on success in gambling, with winning students ruling the school and losers serving as their servants. The manga is very clever, as students set up complicated games, figure out how to cheat at them, and then work out elaborate methods to counter the cheats. Both the original and the prequel are published by Yen Press (see "
Viz Gets New Junji Ito, Kodansha Licenses 'Fairy Tail' Creator's New Series
"), and Netflix currently streams the
Kakegurui: Compulsive Gambler
anime.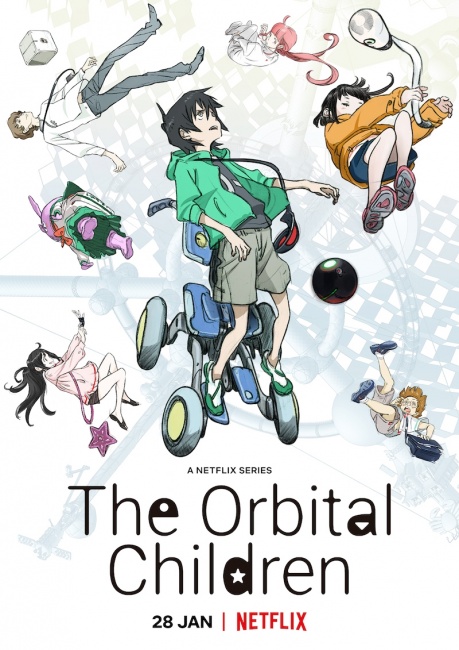 The Orbital Children
(Six episodes, premiering January 28, 2022): This is an original science fiction anime set in the year 2045, when space travel has become routine. The story takes place at a Japanese space station where children born on the moon and children from the Earth encounter each other. The series is created, written, and directed by Mitsuo Iso, whose
Coil – A Circle of Children
is currently available on Netflix.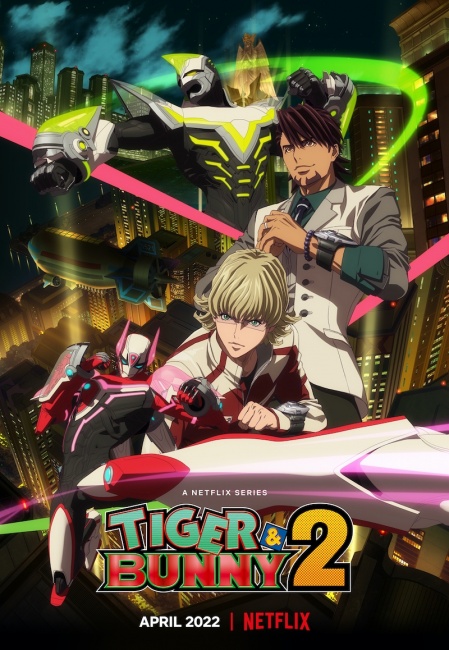 Tiger & Bunny 2
(25 episodes, premiering April 2022): Superheroes are basically a reality show in Sternbild City: They wear sponsor logos, their feats are televised, and they compete for the highest ranking in an annual popularity contest. In the original manga and anime series, the Hero TV showrunners paired Tiger, a veteran who was losing some of his luster, with an up-and-coming superhero, Bunny. Although they started out resenting one another, they eventually forged a solid friendship. In the new anime, the superhero phenomenon has spread worldwide, and Tiger and Bunny face competition from new quarters. Like My Hero Academia and One Punch Man, this series includes a colorful side cast of superheroes and supervillains, which adds to the fun. Viz published the original manga series and anime series as well as several spinoffs (see "
'Tiger & Bunny' Paired Releases
"). According to
Anime News Network
, Tiger & Bunny 2 will have 25 episodes, divided into two parts. The first 13 episodes, which comprise Part 1, will be released simultaneously on Netflix.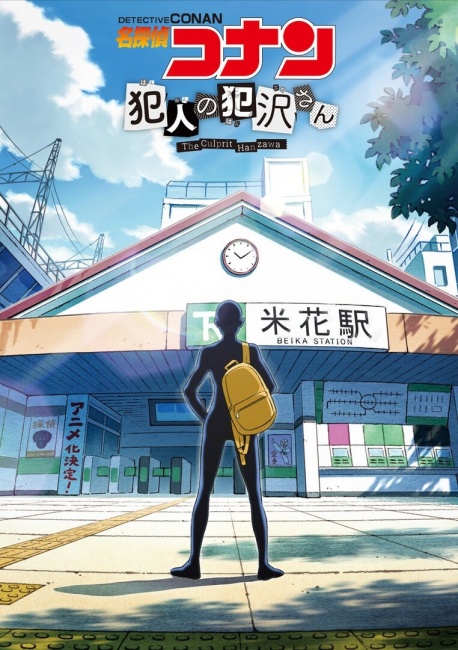 Detective Conan: The Culprit Hanazawa
and
Detective Conan: Zero's Tea Time
(Premiere dates to come): Gosho Aoyama's
Detective Conan
is a long-running mystery manga and anime series starring a teenage detective who was turned into a child while investigating a case, although he retains an adult intelligence and outlook. Viz publishes the manga series, retitled
Case Closed,
which runs to 80 volumes in English and just reached 100 volumes in Japan. These two anime are based on spinoff manga that have been published in Japan but not in the U.S.
Detective Conan: The Culprit Hanazawa
features the black-silhouetted figure that often appears in the original manga and anime to represent the unknown culprit.
Detective Conan: Zero's Tea Time
depicts the everyday life of the character Toru Amano, who shifts between three different identities in the main series.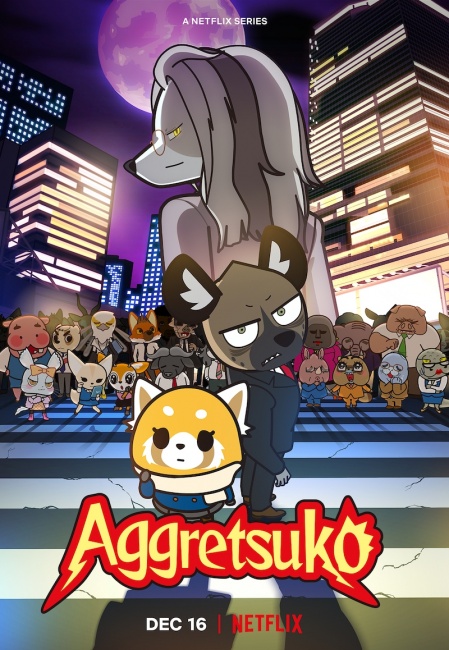 Aggretsuko,
Season 4 (Premiering December 16, 2021): The star of this comedy series, Retsuko, is a red panda who works at a crappy office job and lets off steam after work by screaming death metal at her local karaoke club. Created for the mascot company Sanrio (home of Hello Kitty), Retsuko started out in anime shorts in Japan and then went on to star in an original net anime that has been streaming on Netflix since 2018. Oni Press publishes an American comic series based on the anime (see "
Kids Week – Oni Press Lines Up Kids Graphic Novels for Summer
"), and Renegade Game Studios has a game based on the character (see "
Let Out Some Rage at the Office in 'Aggretsuko Work/Rage Balance'
").
Kotaro Lives Alone (Premiering in 2022): Kotaro Sato is four years old and lives alone in a Tokyo apartment. That's the premise of this comedy, which is based on a manga that has not been licensed in English. Kotaro is mature in some ways and childish in others; he wears his toy sword when he goes out shopping, and he is determined to cope with whatever life throws his way until he can live with his parents.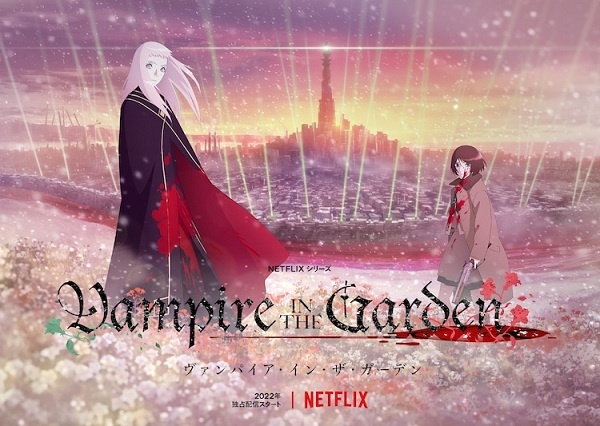 Vampire in the Garden
(Premiering in 2022): Vampires rule the world in this original anime, but a small community of surviving humans dwells peacefully behind a wall of light. The story revolves around the human Momo, who would like to be closer to the vampires, and the vampire queen Fine, who meet, become friends, and set out together to find a place called Paradise where humans and vampires can coexist. This anime, as well as Rilakkuma's Theme Park Adventure (see below) was originally announced in November 2020 (see "
Netflix Goes Deep with Their 2021 and Beyond Anime Slate
").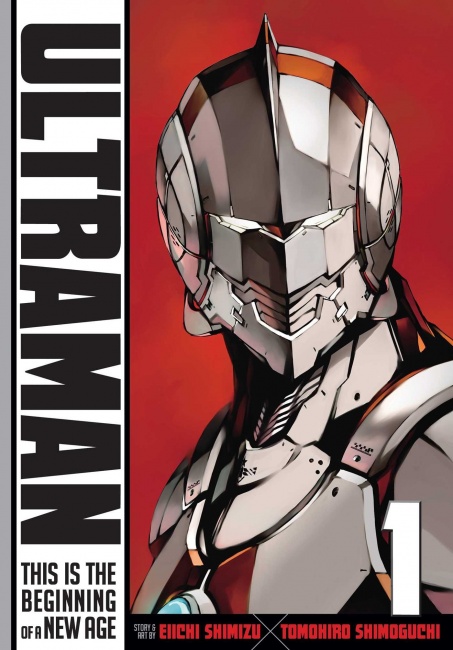 Ultraman,
Season 2 (Premiering in 2022): Ultraman started out as a live-action television series in 1966 and blossomed into one of the most popular science fiction franchises in the world, with numerous movie and television spinoffs. This version goes back to the original roots of Ultraman, sort of: It stars the teenage son of the original Ultraman, who develops superpowers of his own and fights invading aliens, just like the old man did. The anime is adapted from the
Ultraman
manga by Eiichi Shimizu and Tomohiro Shimoguchi, which is published by Viz (see "
Review: 'Ultraman' Vol. 1 TP (Manga)
"); Marvel also publishes Ultraman comics (see "
Marvel to Produce New 'Ultraman' Comics and Graphic Novels
"). Netflix started streaming the first season of this anime in 2019 (see "
Netflix Releases Animated 'Ultraman' Trailer
").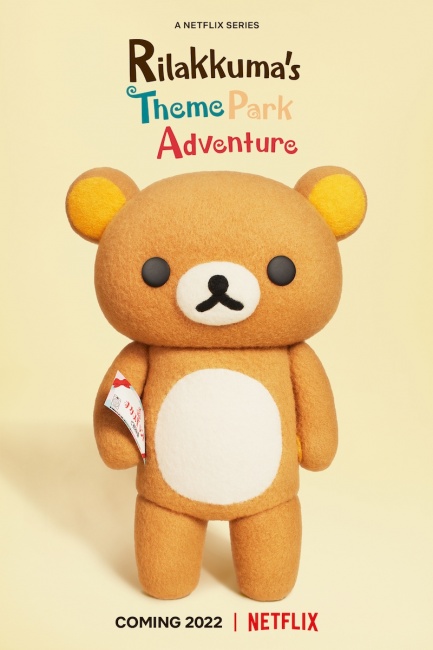 Rilakkuma's Theme Park Adventure
(Eight 15-minute episodes; premiering in 2022): Rilakkuma, or "relaxed bear" started out as a mascot created by San-X, which makes somewhat quirkier characters than Sanrio. Rilakkuma wears a bear suit (there's a zipper in the back) so its true form, as well as its gender, is unknown. In this stop-motion animated series, Rilakkuma and three friends go to an amusement park shortly before it closes and have a variety of brief but amusing adventures.
Netflix also announced three live-action properties that tie in to anime and manga.
Alice in Borderland, Season 2: (Premiering in 2022): Netflix is already running the first season of this suspense/survival series, which is based on the manga by Haro Aso, which Viz will start releasing in March 2022 (see "New Manga from Viz: 'Dragon Quest: The Adventure of Dai,''Alice in Borderland'").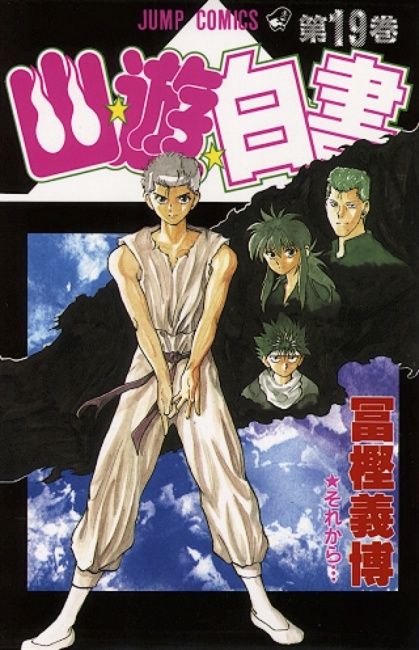 Yu Yu Hakusho
(Series, premiering in 2023): Yusuke, a pugilistic teenager, is killed while pushing a child out of the way of a speeding car, leaving the people who run the afterlife with a dilemma: Yusuke was such a delinquent that no one was prepared for him to die while doing a good deed. Since there is no place for him in heaven or hell, he is allowed to return to his mortal body and become an "Underworld Detective," solving supernatural mysteries in the human world. This series is based on the manga, which Viz included in its initial Shonen Jump magazine lineup; the anime was running on Cartoon Network at the time (see "
Shonen Jump Line-Up Tied to Cartoon Network
"). The series appears to be out of print but is still available digitally.
Gundam: This live-action film has been in development since 2018 (see "Directors for 'Gundam' Live-Action, Millar's 'Starlight'"). Saga writer Brian K. Vaughan is the writer for the movie, which is being produced by Legendary Entertainment and the Japanese studio Sunrise. Netflix simply lists it as "coming soon."
Click Gallery for full-size images!