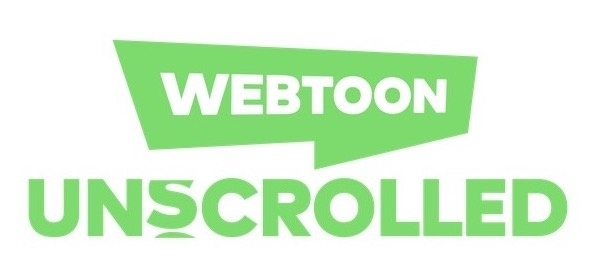 We asked Ashleigh Gardner, SVP, Publishing, Wattpad Webtoon Studios to fill us in on more details of the Webtoon Unscrolled graphic novel imprint, which was announced earlier today (see "Webtoon Announces New Graphic Novel Program, Webtoon Unscrolled").
ICv2: How exactly will these books be published, and who will distribute them?
All titles will be published by the Wattpad Webtoon Book Group. Webtoon Unscrolled is an imprint of the Wattpad Webtoon Book Group, the publishing arm of Wattpad Webtoon Studios, which was formed in a merger of Webtoon Studios and Wattpad Studios earlier this year.
Webtoon Unscrolled joins a growing number of imprints from the Wattpad Webtoon Book Group, including: the Young Adult-focused Wattpad Books; W by Wattpad Books, which is focused on contemporary adult fiction; and Frayed Pages x Wattpad Books, a co-publishing imprint that will be curated by author and entrepreneur Anna Todd.
We're distributed by Macmillan and for Webtoon Unscrolled, we're excited to be working with Diamond Comics.
What will the format be? Are you thinking about hardcover or softcover, a particular size, or a common trade dress?
They'll be in the 6 x 9 inch graphic novel format. We're always looking for the best format to help creators and their stories to find new fans, so we'll plan for hardcovers on a case-by-case basis. We know this is an appealing format for the library market, which is an important one for us.
In terms of trade dress, we have a logo and wordmark.
Are the original webtoons and the graphic novels creator-owned? Or does Webtoon own the rights?
At Wattpad Webtoon Studios, creators are core to our business and our partners in everything we do: their success is our success. One of the benefits of creating on Webtoon is that creators own their own content.
At Webtoon Unscrolled, we work hand in hand with creators the way a traditional book publisher does, helping them to bring their work to a new format.
How do you choose which comics to print as graphic novels?
We have the best job in the world! We're publishing some of the most exciting names in comics, helping them find new audiences and create a new format to engage existing fans. To kick things off, we wanted to bring a mix of globally famous comics and exciting new voices, offering readers a broad selection of genres to choose from.
Our launch list consists of the action adventure Tower of God, which Webtoon and Crunchyroll recently co-produced and adapted to a hit anime adaptation; True Beauty, a modern high school romance; epic fantasy Doom Breaker; the comedic Cursed Princess Club; LGBTQ+ polyamorous romance Boyfriends; and a really unique horror comic, Everything is Fine. Together, these books have billions of reads and millions of subscribers on Webtoon, which speaks to the caliber of storytelling each of these creators brings to the table.
How will the graphic novels be different from the original webtoons?
We're publishing these graphic novels for fans, so we're going to keep it simple to ensure fans get what they love on Webtoon, but in a new physical format. We're working alongside Webtoon creators to adapt their digital comics while ensuring their artistic vision is maintained in the adaptation process. The layout will change, and we'll add some story breaks, but other than that, the novels will largely remain the same.
Will the focus be on standalone stories or multivolume series?
That will also be decided on a case-by-case basis. We want to make sure that creators will get to tell their stories in the best way possible, so multivolume series is something we're definitely open to if the story calls for it.
What sort of plans do you have for driving readers from the Webtoon platform to the books and vice versa?
We're working with a proven model, and we've already seen enormous success with Lore Olympus and Hooky, which were published in partnership with PRH and Harper Collins respectively. We know that fans are clamoring for new ways to read their favorite Webtoons and are willing to follow them to new formats.
How will you market the graphic novels? Which channels do you think this will be most successful in?
These stories are already globally significant with built-in audiences and fandoms, so we're going to make sure that existing fans know where to find these books. These are stories that are transforming how people think about comics, so we're also going to ensure everyone who loves great stories—in any genre—knows that Webtoon Unscrolled has something for them.