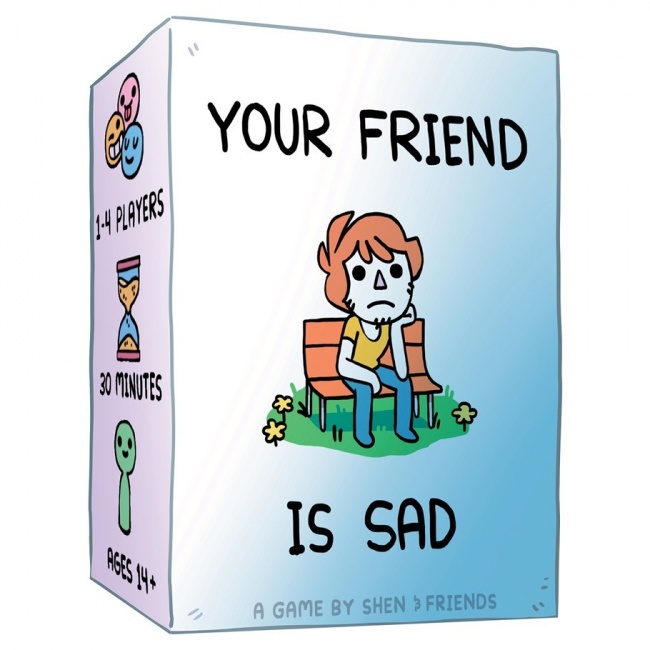 Asmodee USA will release
Your Friend is Sad
, a card matching game by Jason Anarchy Games and Shen Comix, into U.S. retail on December 3.
In Your Friend is Sad, players are attempting to cheer up their depressed pal. They need to collect and match Brain Goops and Feelings with symbols on various activity cards in order to score Cheer points. Brain Goops represent the unique brain chemistry of the sad friend, and Feelings are essentially the emotions doing an activity represents. Occasionally, Life cards throw a wrench into process of cheering up. The first player to 11 Cheer points wins the game.
This game features the artwork of the popular webcomic Shen Comix (aka Blue Chair or Owl Turd Comix). It comes with 48 Cheer Up cards, 32 Life cards, 56 Brain cards, a turn marker, and an instruction booklet. The game supports up to four players (also includes a Friendless Solo Mode), ages 14 and up, and plays in 30 minutes. MSRP will be $34.99.
Asmodee USA will also release Living Forest, a new board game by Ludonaute, into U.S. retail (see "'Living Forest'").