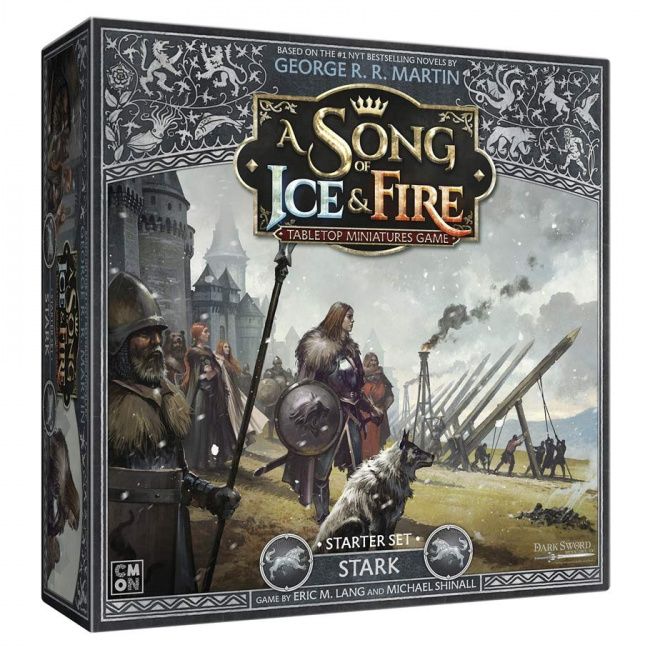 CMON will release the
Stark Starter Set
and
Lannister Starter Set
, for
A Song of Fire and Ice: Tabletop Miniatures Game
, into retail on February 18, 2022.
The Stark Starter Set comes with everything players need to build a Stark army and play. This boxed set features Stark Sworn Swords, Umber Berserkers, and Karstark Spearmen for units as well as main characters like Robb Stark, Greatjon Umber, and Greywind. On the other side of the battelfield, the Lannister Starter Set comes with Lannister Guardsmen and Halberdiers as troops and showcases premier characters like Jaime, Cersei, Tyrion Lannister, and "The Mountain that Rides" Gregor Clegane.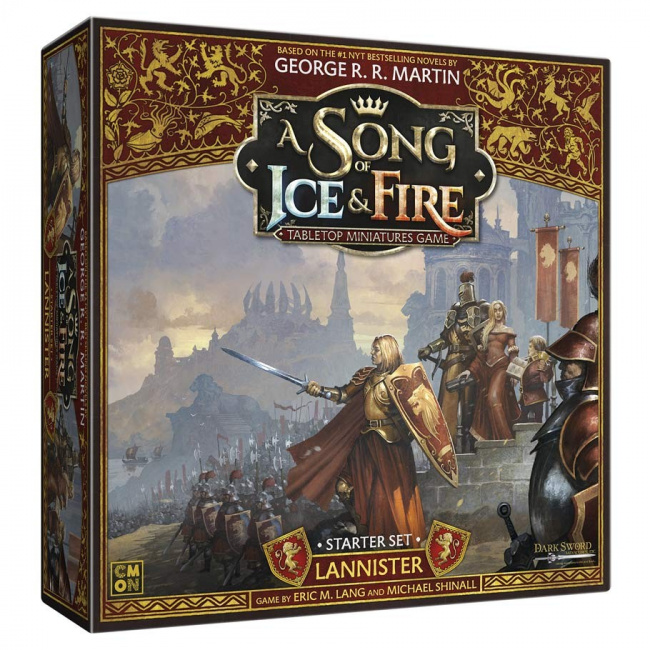 This game supports two or more players, ages 14 and up, and plays in 45-60 minutes. The box sets will retail for $99.99 apiece.
CMON released A Song of Ice & Fire: Greyjoy Starter Set in 2021 (see "'A Song of Ice & Fire: Greyjoy Starter Set'").
Click on Gallery below for full-size images!