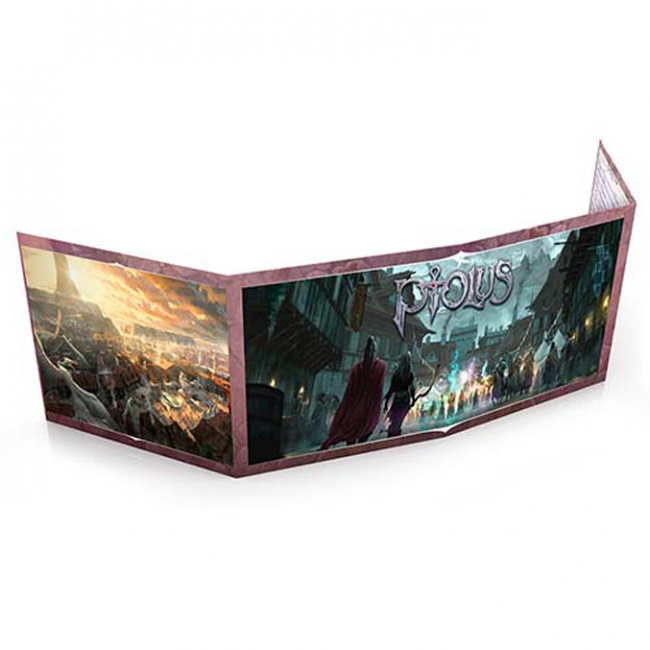 Monte Cook Games revealed the
Ptolus GM Screen
, for
Ptolus RPG
, which will arrive in retail stores on January 26, 2022.
This new GM screen helps gamemasters by condensing some the more useful bits of information from the 672-page Ptolus RPG campaign setting book (see "'Ptolus RPG'") down to a four-panel screen. The interior side of this screen focuses on the important details of the setting content and allows easy access to book info. The exterior side of the screen features full panels of Ptolus artwork. This screen is also compatible with the Cypher System as well as 5E.
Ptolus GM Screen will retail for $17.99.