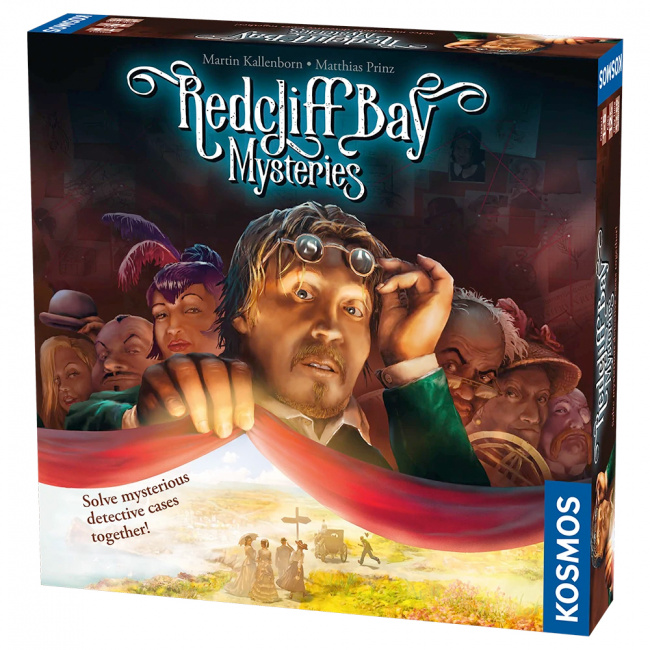 Thames & Kosmos has announced a trio of new releases coming to U.S. retail in 2022:
Redcliff Bay Mysteries, Catch the Moon,
and
Karak.
In Redcliff Bay Mysteries, players must work together to unravel four peculiar mysteries. As a group, they choose locations around the community to visit, search for clues, and question suspects. Meanwhile, the game system can trigger events in locations they are not visiting.
Created by Martin Kallenborn and Matthias Prinz (designers of Helios), the game includes four mysteries, each taking about an hour to resolve. Intended for 1 to 5 players, ages 12 and up. MSRP $39.95.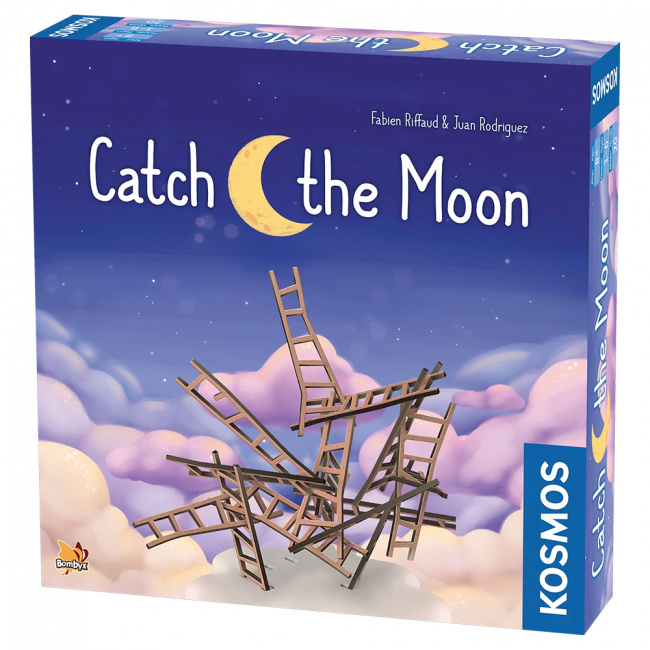 Fabien Riffaud and Juan Rodrigquez'
Catch the Moon
combines dexterity and strategy as players try to assemble a structure of wooden ladders as they compete to reach the Moon. Raindrops representing penalties are given to any player who causes a collapse, with victory going to the one with the fewest raindrops.
Catch the Moon was designed for 1 to 6 players, ages 8 and up, and plays in about 20 minutes. MSRP is $34.95. A previous version of the game was published in 2017 by Studio Bombyx and Surfin' Meeple (see "'Catch the Moon' and 'Mafiozoo'").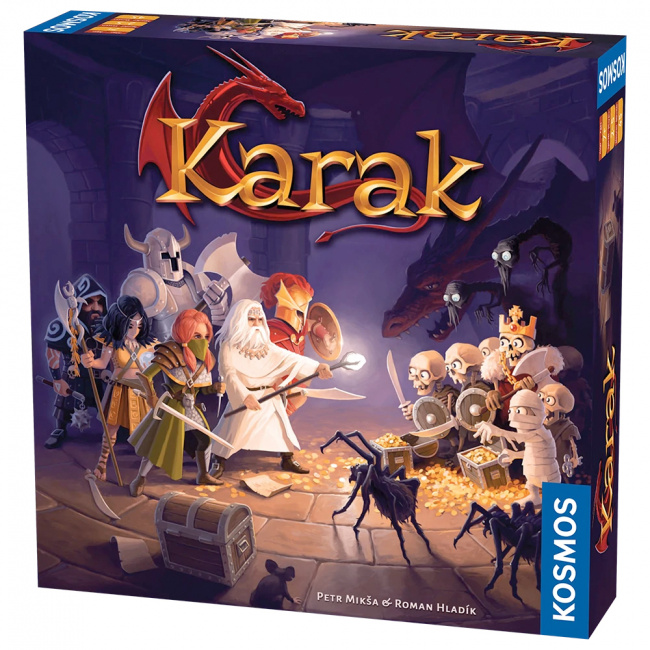 Karak
is a kid-friendly dungeon-crawler that features dice-based action and a modular dungeon maze that players build during the game. As a fantasy hero, each player uses their character's weapons and spells to fight monsters and gather treasures, trying to be the one who can collect the largest amount of treasure.
The game was designed by Petr Miksa and Roman Hladik for 2 to 5 players ages 7 and up. Takes about 45 minutes to play. MSRP is $39.95.
Click Gallery below to see components from all three games.
Thames & Kosmos has also announced a The Lord of the Rings themed version if Exit (see "Thames & Kosmos Unveils New 'Lord of the Rings' 'Exit' Game") and the train game Switch & Signal (see "Ride the Rails with 'Switch & Signal'"), also coming to the U.S. this year.