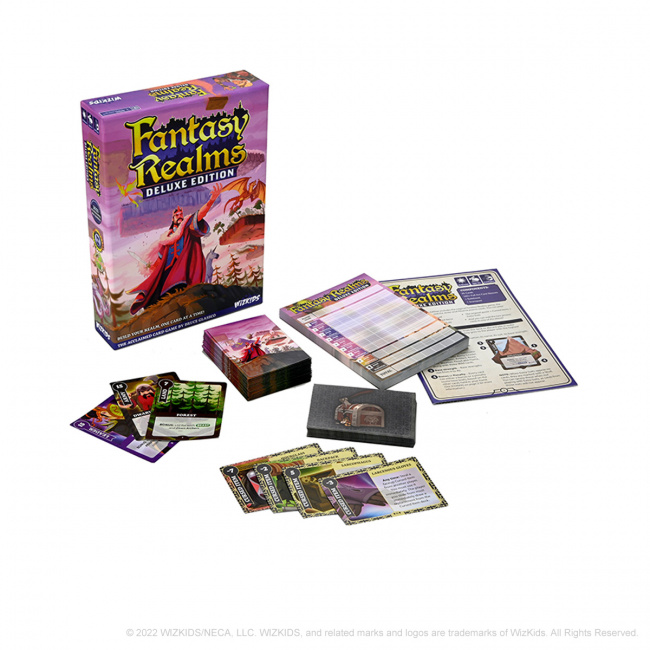 WizKids announced
Fantasy Realms: Deluxe Edition
, a fantasy game, for release into retail in September 2022.
The Fantasy Realms base game by Bruce Glassco was nominated for Kennerspiel des Jahres in 2021 (see "'Spiel des Jahres' Nominations Revealed"). This Deluxe Edition features updated cards with a new graphic design and art from Anthony Cournoyer. It also includes The Cursed Hoard, which has two expansion modules, as well as The Jester and Phoenix promos. This version also includes 100 or more art sleeves to protect the game cards.
The game box comes with 95 Cards, 100+ full art card sleeves, a scorepad, and a rulebook. This game is for three to six players, ages 14 and up, and plays in 20 minutes. It will retail for $34.99.
Click on Gallery below for full-size images!