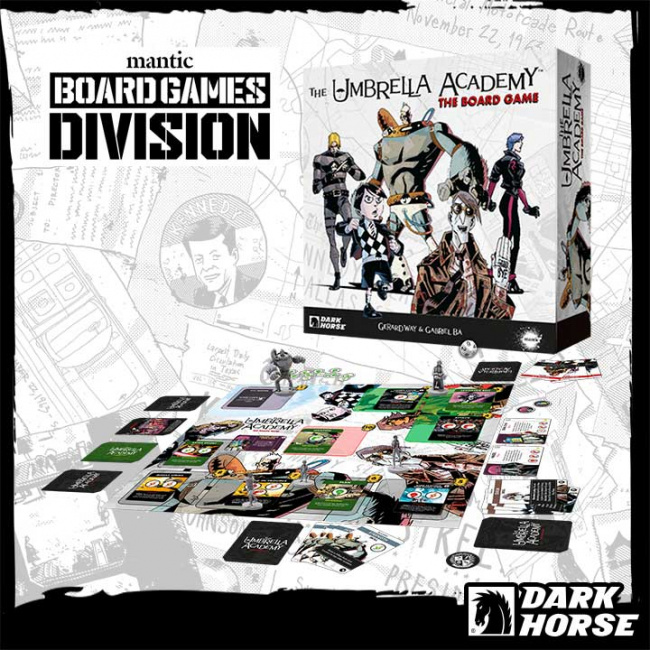 Mantic Games, the makers of
Kings of War
and
Deadzone
miniatures games, announced that it has created a new board game division, which will be based in their Nottingham office.
Their new board game division will make accessible family-friendly board games as well as roleplaying experiences. Mantic had previously published board games and RPGs, notably the Hellboy board game (see "'Hellboy: The Board Game'"), but this is the first time they have dedicated entire division to producing board games.
"At Mantic we've become well-known for creating accessible and enjoyable wargames, like Kings of War and the recently released Firefight: Second Edition," said CEO of Mantic Game Ronnie Renton. "With the creation of the board game division, we want to develop more products that can be enjoyed by a wider range of audiences."
The first title to be released by this division will be Umbrella Academy: The Board Game (see "'The Umbrella Academy: The Board Game'"). This is another Dark Horse license adapted into a cooperative board game that features pick-up-and-play rules. It will be launch on Gamefound for a crowd-funding campaign on June 15, 2022.