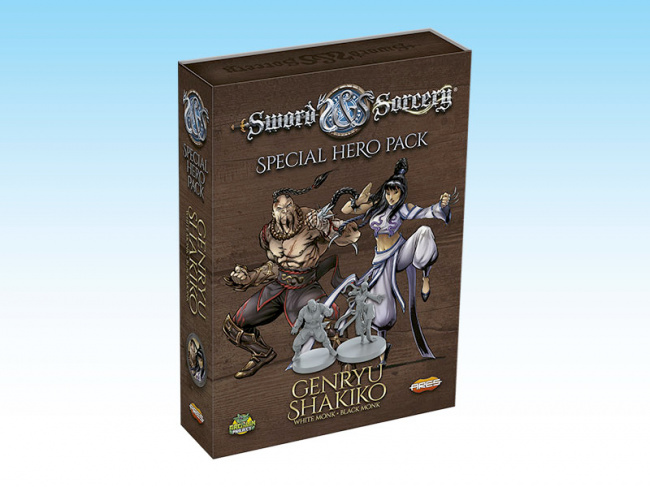 Three new
Hero Pack
expansions for the
Sword & Sorcery
line will be coming from Ares Games this October:
Genryu/Shakiko, Sigrid/Sigurd,
and the
Ancient Chronicles Alternate Hero and Ghost Souls Set.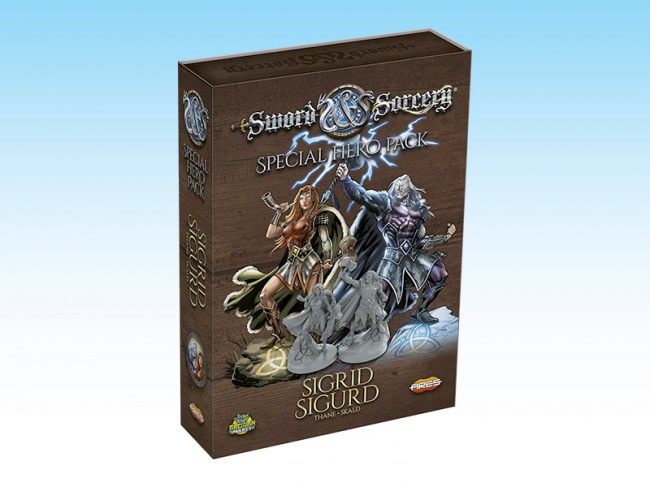 The first two new
Hero Packs
will each feature two Heroes of the same class, providing the normal Hero version, the Ghost Soul version, and their own Nemesis:
Genryu/Shakiko has two characters that can be played as a White Monk or Black Monk. Powered by Chi, these characters use transmigration, spiritual powers, and martial arts to heal or harm.
Sigrid/Sigurd offers two characters that can act as a Thane who can use mystical powers of lightning and flame or a Skald that can inspire their companions with war-chants and music.
Each set includes two complete playable heroes with all of the cards, tokens, Soul Gems, Hero sheets, and rules needed to use them in the game along with six unpainted miniatures.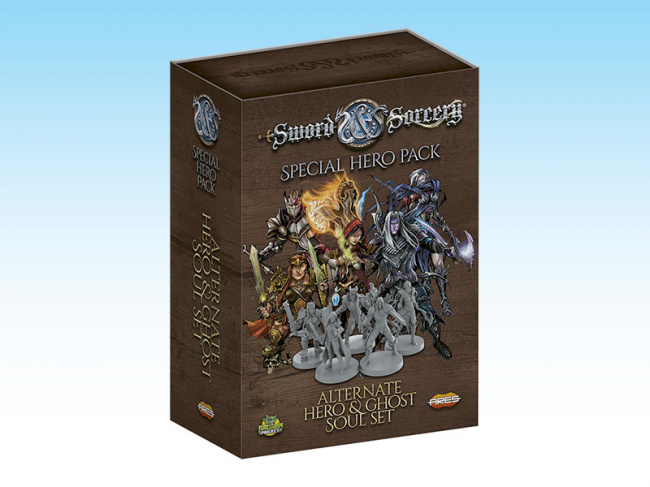 The
Sword & Sorcery – Ancient Chronicles Alternate Hero and Ghost Souls Set
expands the game with five alternate versions of the Heroes included in the base
Ancient Chronicles
game (see "
Dungeon-Crawler 'Sword & Sorcery' Launches New Cycle
"). Each character can be played as one of two character classes, and the set features both a normal and a Ghost Soul version of each for a total of 10 miniatures.
In addition, the set offers a new bonus expansion called Traits that includes 29 cards that can add specific advantages and disadvantages to each Hero. The expansion can be used for both Immortal Souls and Ancient Chronicles.
Click Gallery below to see miniatures from each set.
Ares Games recently announced a deal with Ludus Magnus to distribute retail versions of the studio's designs (see "Ares Games, Ludus Magnus Join Forces").