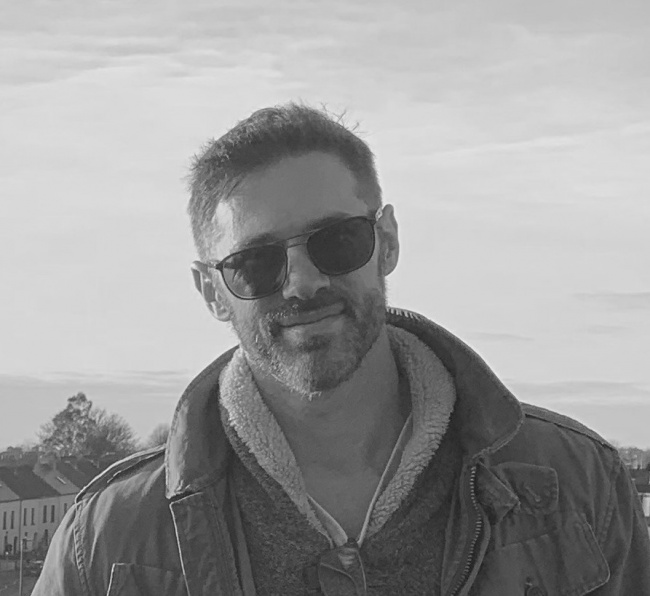 As CEO and Publisher of Rocketship Entertainment, Tom Akel has a unique view of the webtoon-to-print pipeline. Webtoons are Rocketship's specialty, and they have already published more than 25 of them, often supported by crowdfunding (see "
Rocketship Entertainment Lines Up 17 Graphic Novels for 2022
"). Prior to Rocketship, Akel was the Head of Content for Webtoon Entertainment for three years, so he has been working in the webtoon field since 2013. We asked him to take the long view of the industry as well as talk about how Rocketship works and what trends he sees for the future.
ICv2: You have based your entire business on the notion that webtoon readers will pay to read comics in print. What makes you think that will succeed?
Tom Akel: We're way beyond the question of "will this succeed?". We've run over 25 consecutive successful crowdfunding campaigns and have titles that have gone back for multiple printings as well as reaching #1 on Amazon.
Looking backwards when we started this over three years ago there wasn't anyone servicing these creators. So Rocketship put together a publishing pipeline that included every element of what it would take to bring their titles to market through crowdfunding, big box distribution, and foreign language as well as providing our editorial expertise in both webtoon and print formats and design services, all of which was a glaring hole in the market. On top of that we proudly offered and continue to offer creators the best terms in the industry.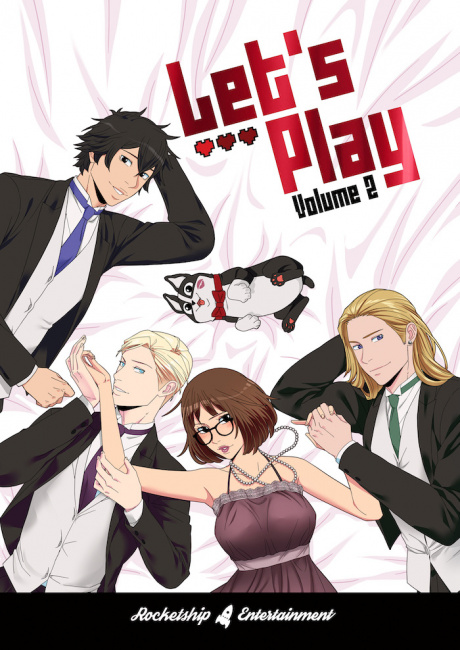 Why did you build crowdfunding into your business model?
Since these are digital first fans who are used to being able to interact with their favorite content on a regular basis, the crowdfunding model gets the fans excited and they get to be a part of the process. We offer exclusives and content there that realistically can't exist in traditional distribution. Fans are getting exclusive dust jackets or slipcases, original art from the creators, limited edition merchandise, and some even get to appear in the book.
Essentially, we wanted to bring all the exciting ways creators and fans can interact in digital to the print process.
How do you decide which webtoons to bring to print?
It's a combination of creators reaching out directly to Rocketship through our submissions portal and us working with creators who we've had long relationships with or spotting a title online that we feel will do well. And the different platforms all work differently in terms of rights. For instance, we work directly with Tapas on their titles, where with the Webtoon creators we publish, just as the webcomics creators we publish who are primarily on Facebook and Instagram, the creators control their print rights, so we deal directly with them.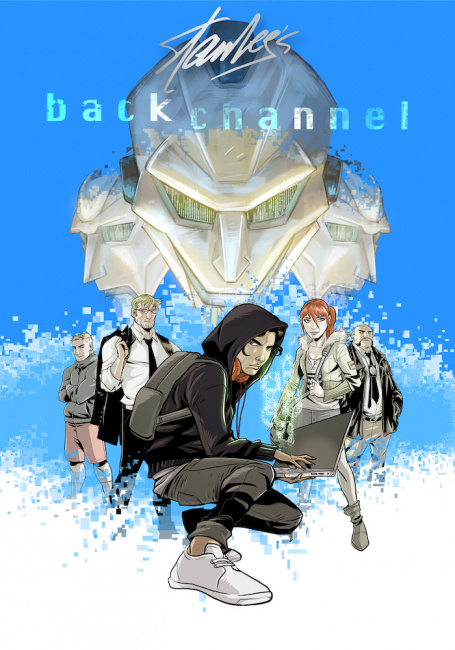 How does the number of readers online correlate with book sales?
As you could probably anticipate the sales do correlate to the size of the creator's audience. However, we are also reaching new fans for these titles who don't like to read online but are looking for compelling stories.
And the more creators Rocketship brings into the tent the more cross-pollination occurs with our catalog. So as fans of each of these titles come to appreciate the care and quality that Rocketship puts into our products they're purchasing additional titles that they previously haven't read. We see a tremendous number of repeat customers.
How will readers of the webtoons find out about your print books?
We are distributed globally by Simon and Schuster, work with a fantastic foreign rights agency in JABberwocky Literary, and all of our titles are also in Diamond. Additionally, we have a 360 marketing engine which reaches fans through several channels, we are active on the convention circuit having exhibited at NYCC, ECCC, and Baltimore last fall and our 2022 tour starts with our booth at this year's San Diego Comic Con where we'll also be hosting panels, signings, and special events for the fans, all of our Kickstarter campaigns have been a Kickstarter "Project We Love" and most have been a Project of the Day. It's nearly impossible for fans not to know when we release a book. So much so that we are particularly proud to have been recognized by the fans as the 2021 Ringo Award winner for Favorite Publisher.
Which genres and styles seem to be most popular?
Much like the rest of the print market we see success in all genres and styles. Ultimately, it's about publishing great stories.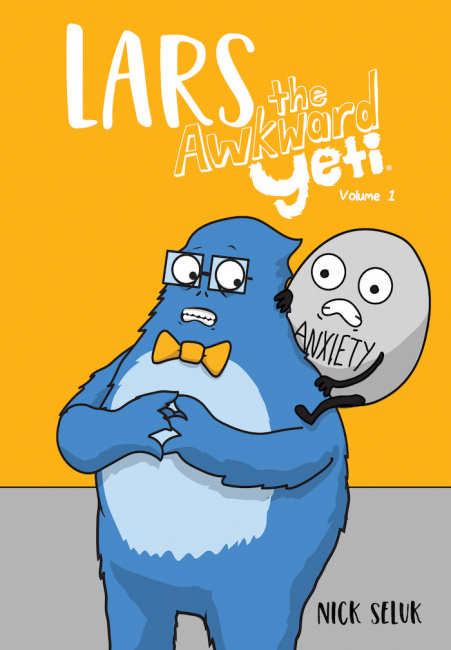 How is the audience for webtoons different from that for print comics?
Historically, we all know the answer to that. You have a much younger, more diverse audience in digital and an older audience in print who had grown up with the titles we're mostly familiar with from Marvel, DC, and the other top five or six comic publishers. That's changing, and that's what we're excited about at Rocketship, where we're seeing that younger audience eager to own the physical copies of titles they love while we're reaching new fans in those same areas who just still prefer print.
Is there much crossover, in terms of creators and audience?
Initially there really wasn't much, but as Rocketship has grown this sector of the industry we've seen those lines blurred to the point where there is now an established market at a large scale for these books that didn't exist before 2019.
What changes do you make to the comics when you bring them to print?
As you can imagine this is the biggest challenge in adapting webtoon/vertical comics for a print audience. We take a close look at the pacing of the title and work out where we want impact panels to land, where we want page turns to occur, where we might want to work in a splash page or double page spread, and of course placement and scale of the lettering. And creators have approval over every step of that process because no one knows their titles and vision better than they do.
We've been doing this work for years now and I feel confident saying that we're the best in the business at it.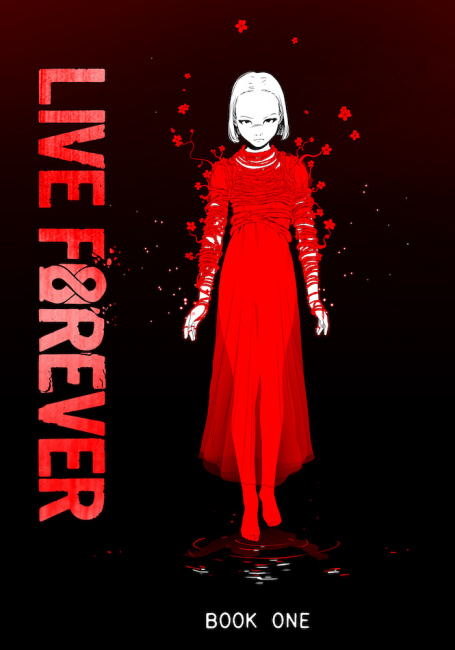 Why is the webtoon audience the fastest-growing part of the comics market?
Really, it's the same reason today as it was 5 years ago. The comics are with you everywhere you go, they're free, and they mostly target wildly underserved audiences.
You have been in this business longer than most people. What changes have you seen during your time in the business?
When I started at WEBTOON no one knew what a webtoon was, or who LINE or Tapas were. I think we had something like under 10k daily uniques. At the same time, the brands in the space were all figuring out what they wanted to be, which have solidified into primarily YA romance, drama, and slice of life aimed at a tween/teen audience.
Alongside the continued growth and options for creators of available platforms to launch their webtoons on I've also witnessed the terms for creators change over the years, and frankly not always for the best where it seems like what was once a true creator-owned industry is taking some turns.
Then we've seen watershed moments like the massive acquisition of Tapas by Kakao, who really invented the idea and term "webtoon". That kind of exit was almost unthinkable several years ago.
And now we've seen the results of bringing these titles to a print market where the numbers stand beside the top comic publishers, so we know this is a market and model that is here to stay.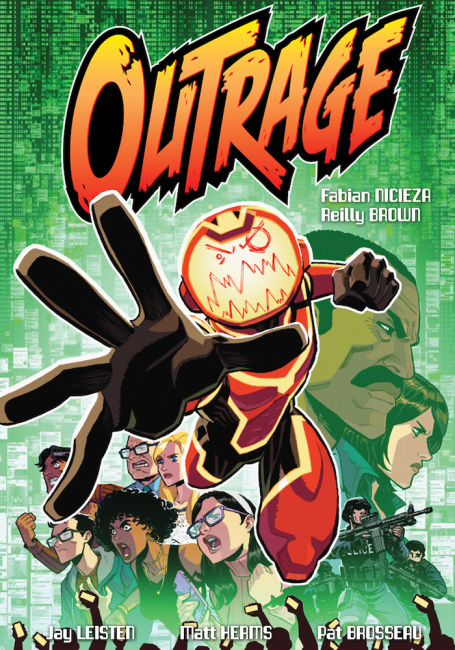 How do you see the growth of this new digital format impacting the print comics business going forward?
To tie it back to your first question, the next few years will be an interesting time as the viability of bringing webcomics to print has proven itself and as more webtoon apps and companies are forming there will be more content making its way to your physical shelf. At Rocketship, we've seen a title like
Let's Play
reach #1 on Amazon, and be the #1 project for a month across the entire Kickstarter platform. The impact is already being felt.
What we'll see going forward is more players in the space than ever before which will mean more options for creators, and, hopefully, more education for creators on what terms they should really be looking for as these opportunities grow.
Click here for more ICv2 Webtoon Week articles!