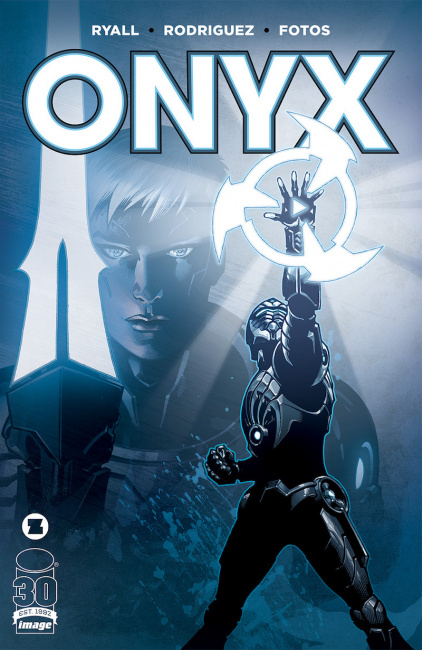 Writer Chris Ryall,
Locke & Key
artist and co-creator Gabriel Rodriguez, and colorist Jay Fotos are teaming up for an extra-long one-shot comic,
Onyx,
to be released by Ryall's Image Comics imprint, Syzygy, on September 28.
The standalone story is set in the near future in Nigeria, which is heading toward catastrophe due to overpopulation and food shortages. The cyborg Onyx arrives on earth in the midst of this, and it's not clear whether she brings salvation or destruction.
"Onyx came from the idea of doing a story that would be our love letter to sci-fi adventure comics from our childhoods and also '80s action movies, but ended up becoming much more," Rodriguez said in a statement accompanying the announcement. "Mainly because our heroine came to life in a much deeper, more vivid and intriguing way than we expected. We didn't just want to join her on this ride, we wanted to explore her psyche and her soul through a non-stop adventure set in a world as rich, thrilling and fun as we thought she deserved."
Ryall, the former President, Publisher, and CCO of IDW Publishing, formed Syzygy in 2021 with artist Ashley Wood (see "New Image Imprint from Former IDW President Chris Ryall and Ashley Wood").