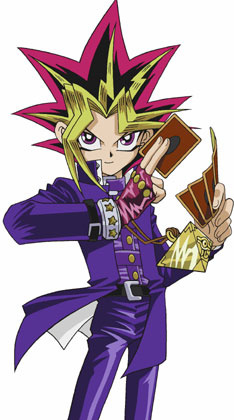 The author of the
Yu-Gi-Oh!
manga series, Kazuki Takahashi, was found dead off the coast of Okinawa Prefecture on July 6, 2022, according to
The Japan Times
.
The 60-year old's body was recovered from the water, 300 meters offshore near Nago. Takahashi's body dressed in a t-shirt, an underwater mask, snorkel, and fins, which likely indicates this was a snorkeling trip gone terribly wrong. He was later identified by the coast guard after a rental car company called police, reporting they could not reach him.
Kazuki Takahashi, also known as Kazuo Takahashi, created Yu-Gi-Oh! in 1996 (see "Yu-Gi-Oh Dominates in Debut"). It ran in Shonen Jump till 2004, and was later published as a series of 38 books by Shueisha. His work inspired the mega-hit game Yu-Gi-Oh! TCG, which was launched by Konami Digital Entertainment in Japan in 1999 and in North America in 2002 via Upper Deck (see "Upper Deck Gets Yu Gi Oh CCG"). Since then, the TCG has printed and sold billions of cards, spreading Takahashi's creation around the globe.