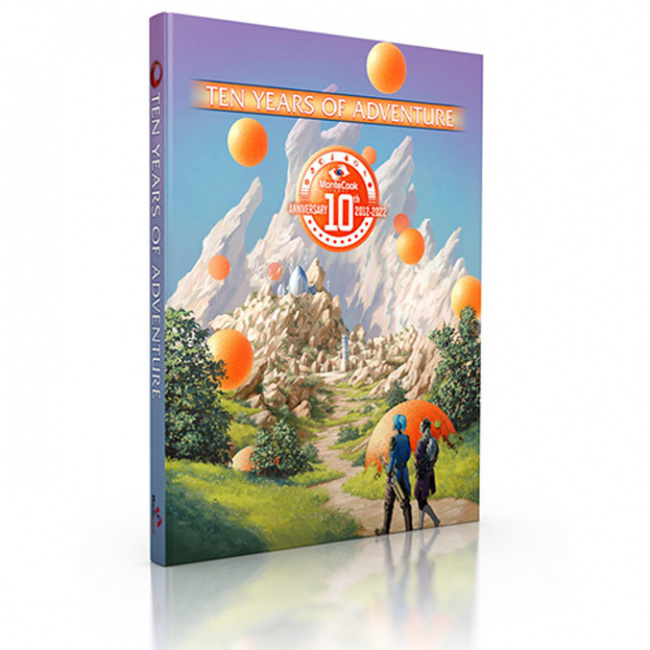 Monte Cook Games will release
10 Years of Adventure
, a new RPG book, into retail on September 7, 2022.
10 Years of Adventure features fan and GM favorite adventures run by Monte Cook over a decade worth of Gen Cons. It comes with 10 adventures for Numenera, The Cypher System, and The Strange. Most of these adventures have never seen print before, and are from genres ranging from fantasy to sci-fi.
This 212-page hardcover book will retail for $49.99.
Monte Cook Games also recently released an OGL document for its Cipher System (see "Open Gaming License").