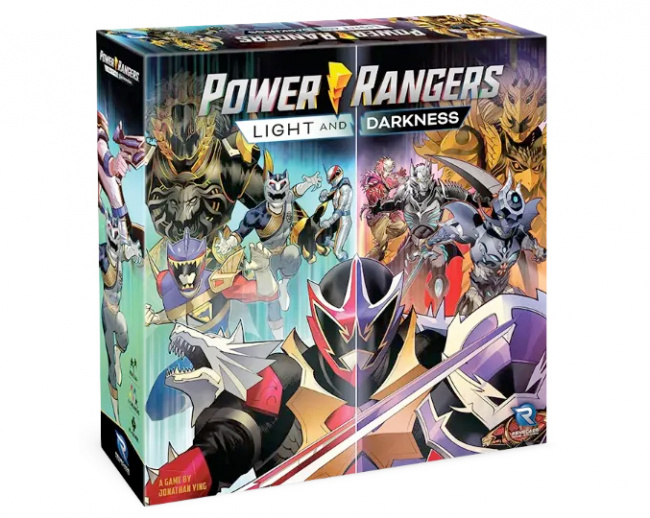 Renegade Game Studios has announced the
Light and Darkness
and
Villain Pack #5: Terror Through Time
expansions for its
Power Rangers: Heroes of the Grid
miniatures game along with the
Zordon Dice Tower
set. All three sets are scheduled to release in October.
Power Rangers: Heroes of the Grid Light and Darkness offers five new playable heroes: Jarrod, Heckyl, Leanbow, Merrick Baliton, and Tyzonn, plus their evil alter egos Dai Shi, Snide, Koragg, Zen-Aku, and Cursed Tyzonn. This set also introduces Dai Shi's Rinshi minions as a new type of foot soldier for the game.
The set includes a total of 22 miniatures, 137 cards, 3 location boards, and 1 Megazord token. As an expansion, a copy of the base game is needed to play. MSRP is $65.00.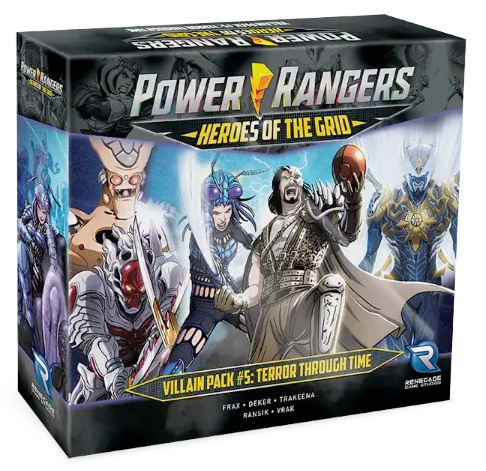 Terror Through Time
,
Villain Pack #5
, brings the time-travelling Ransik and a band of villains to further his nefarious schemes, including Frax, Deker, Vrak, and Trakeena.
This set features 5 miniatures and 45 cards. Compatible with all Power Rangers: Heroes of the Grid sets. MSRP is $45.00.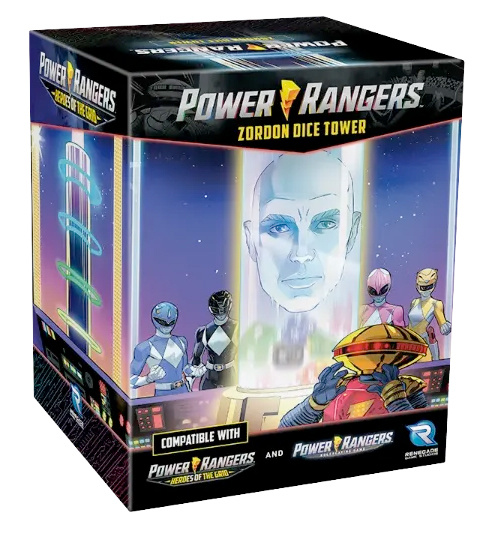 Players looking for a unique way to roll their dice can add the
Power Rangers Zordon Dice Tower
to their collection. Featuring the mentor of the Power Rangers and their command center, this nine-inch tall dice tower can be used to randomize dice rolls in
Heroes of the Grid
games.
The Zordon Dice Tower is also intended for use with the Power Rangers Roleplaying Game, and comes with a pair of double-sided panels suitable for use as a gamemaster's screen.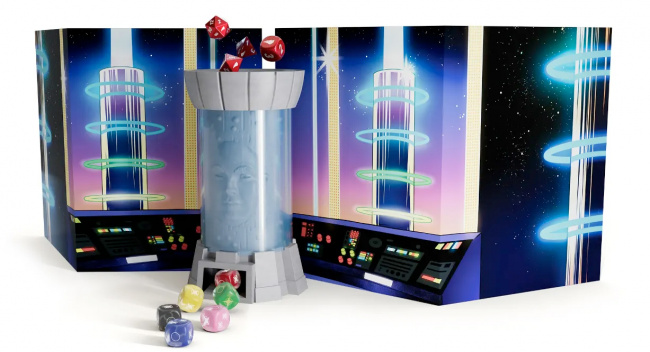 MSRP is $70.00.
Earlier this year, Renegade offered the Time Force Ranger Pack and Merciless Minions Pack #1 expansions for the game (see "Renegade Announces Two New 'Power Rangers: Heroes of the Grid' Expansions").
The company has also launched a role playing game (see "Renegade Game Studios Unveils 'Power Rangers RPG'") and a deck-building style card game (see "Renegade Game Studios Reveals New 'Power Rangers: Deck-Building Game' Expansion") based on the property.
The Power Rangers also appear in a comic book series from BOOM! Studios, soon to present its 100th issue (see "BOOM! Plans Special Issue for 'Mighty Morphin Power Rangers #100). A second cross-over series with the Teenage Mutant Ninja Turtles is in the works for later this year (see "Mighty Morphin Power Rangers and Teenage Mutant Ninja Turtles Team Up Again").