Live selling platform Whatnot has launched a comic publishing venture branded Whatnot Publishing; the first two titles are based on properties from Starburns Industries and a Whatnot live seller.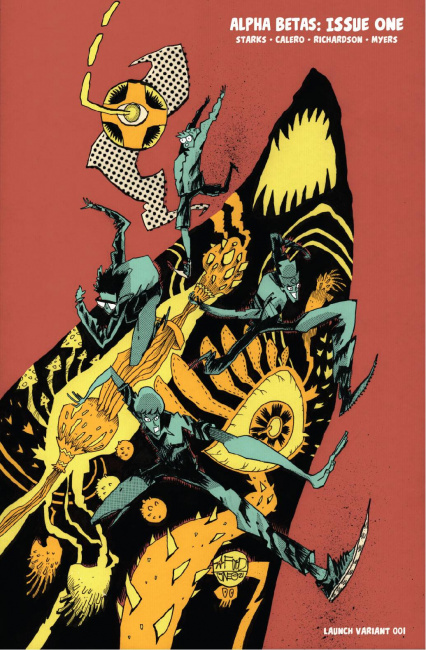 Alpha Betas
, a four-issue miniseries launching in October, is based on an animated series pilot from 3BLACKDOT and Starburns Industries. The pilot has over seven million views on YouTube. The comic is written by Kyle Starks, with art by Michael Calero and colors by Trevor Richardson with Kenny Aitken. The story follows gamers caught in a virtual battle inside video games between the U.S. government and a digital terrorist. Covers are by Michael Calero, Kit Wallis, Mark Ellerby, and Jim Mahfood.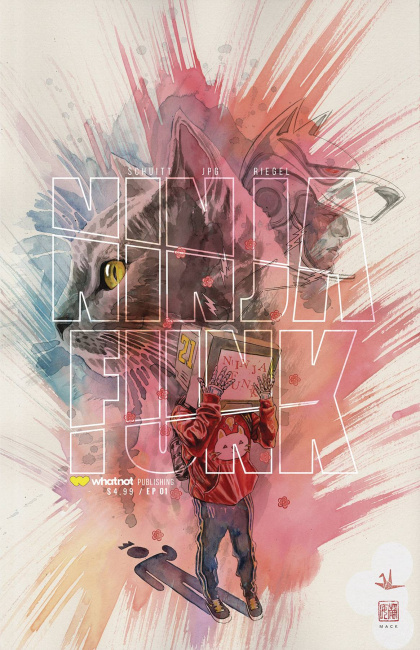 Ninja Funk
, a four-issue miniseries launching in November, is written by Whatnot live seller and online retailer John-Paul Paras and Steve Schuitt, with art by Alex Reigel. Ninja Funk is a team, including a frequency bender, a robot, and a powerful but lazy feline through "True Harmony." Covers are by David Mack, Alex Riege3l, Tyler Kirkham, Alex Cormack, Jim Mahfood, Tony Fleecs, Creees, Kevin Eastman, and BossLogic.
Whatnot has raised over $400 million in the past year to support growth of its live selling platform (see "Money Pours into Live Shopping").
Starburns Industries launched SBI Press, with plans to publish comics and graphic novels created by Starburns principals (Dan Harmon, Rick and Morty, and Dino Stamatopoulos, Mr. Show, and comedians, writers, and podcasters associated with podcasts from the company) in 2018 (see "Company Behind 'Rick and Morty' Announces Comics"), but appears to have stopped publishing in 2021. The Whatnot team includes the editorial teams behind Starburns Industries Press and Happy Tank (see "Behemoth Launches Happy Tank").