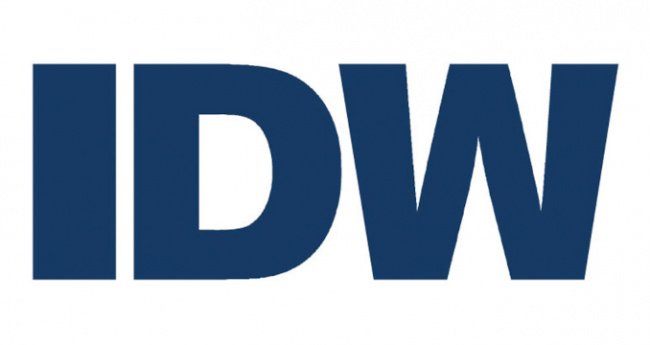 IDW Publishing's Direct Market sales were down $1.1 million in the company's Q3 ended July 31, 2022, due to the company's distribution transition, fewer titles, and a tough comparison to the year-ago period, IDW Media Holdings CFO Brooke Feinstein revealed in the company's earnings conference call on Wednesday.
The company transitioned from Diamond Comic Distributors to Penguin Random House Publisher Services as its primary direct market comic distributor as of June 1 (see "
IDW Moves Direct Market Distribution
"). The tough comparison was because of the release of
Teenage Mutant Ninja Turtles: The Last Ronin
#3 in the year ago quarter, Feinstein said.
Digital sales were also down, but book channel sales were up, behind Scholastic Book Fairs sales of
Sonic the Hedgehog
and book channel sales of
The Last Ronin
collection. The book channel increases tempered the publishing decline; IDW Publishing sales were down $200,000 for the quarter, from $6.8 million in Q3 2021 to $6.6 million this year.
IDW Publishing lost $.6 million for the quarter, a decline from a $.1 million profit in the year ago period, according to the earnings report released Wednesday. The company plans to expand its direct-to-consumer sales in the coming months, by expanding the number of publications available on that basis, new CEO Allan Grafman (see "
IDW Makes CEO Move
") told analysts in the call.
IDW Media Holdings, which in addition to Publishing also includes IDW Entertainment, had a revenue increase to $7.7 million from $6.8 million in the year ago period, primarily due to the delivery of the first season of
Surfside Girls
to Apple. The company lost $800,000 in the period, an improvement from the $900,000 loss in the same period a year ago.