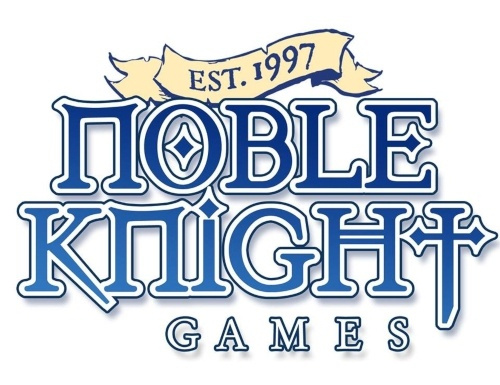 Employees at a large brick-and-mortar and online hobby games retailer have formed a union affiliated with the Communications Workers of America, the group said in an announcement. Noble Knight Games United seeks to represent workers at Fitchburg, Wisconsin-based Noble Knight Games, which specializes in out-of-print and used games and says it has "the world's largest selection of games." The group filed their intent to form a union with the National Labor Relations Board on Monday.
The goals of the union include "improved compensation,… affordable benefits,… a healthy work-life balance, fair and transparent policies and procedures, and maintaining appropriate, viable workplace conditions and expectations." The group says it has the support of over 70% of the employees.
The employees have asked the ownership of the company to voluntarily accept the union and begin bargaining on an initial contract; if ownership does not voluntarily recognize the union, Noble Knight Games United will call for an election.
Noble Knight Games management did not respond to a request for comment in time for this article.
Statements by (anonymous) employees released in conjunction with the announcement spoke of low pay, a lack of paid sick days, and low numbers of paid days off, among other issues. Noble Knight is "desperate for enough staff to keep up, but having trouble hiring and keeping staff because of low wages," one employee statement said.
Other statements emphasized their love for their work and support for the company. "We absolutely love being a part of tabletop games," another employee supporting the union wrote. "Games bring all kinds of people together over something joyful, and we can't imagine wanting to do anything else. We can make this an even better company by making it somewhere you can have a career. We want to make it stronger. We really care about what we do, our customers, and each other. We believe in this company. We have a lot of respect for it, and for each other. Our staff bring a lot to the table, and we want to be more valued as part of the company's success."
Unions associated with the Communication Workers of America have organized a number of companies in the geek culture space recently, including employees at nearby video game developer Raven Software, which has been a major contributor to the
Call of Duty
franchise. Others include RPG publisher Paizo Publishing (see "
Paizo Voluntarily Recognizes Union
"), comic and graphic novel publisher Image Comics (see "
Image Comics Employees Vote to Unionize
"), and manga publisher Seven Seas Entertainment (see "
Seven Seas Staff Organizes
"). This is the first retailer employee group that the union has sought to represent.
We visited Noble Knight's 5500-square-foot brick-and-mortar store, which shares a building with the company's warehouse, in 2019, and found a well-appointed retail establishment with space for play and demos, and some out-of-print games on display and others available via a kiosk ordering system that drew on the warehouse inventory (see "
Pro: Channel Check: Noble Knight Games
").