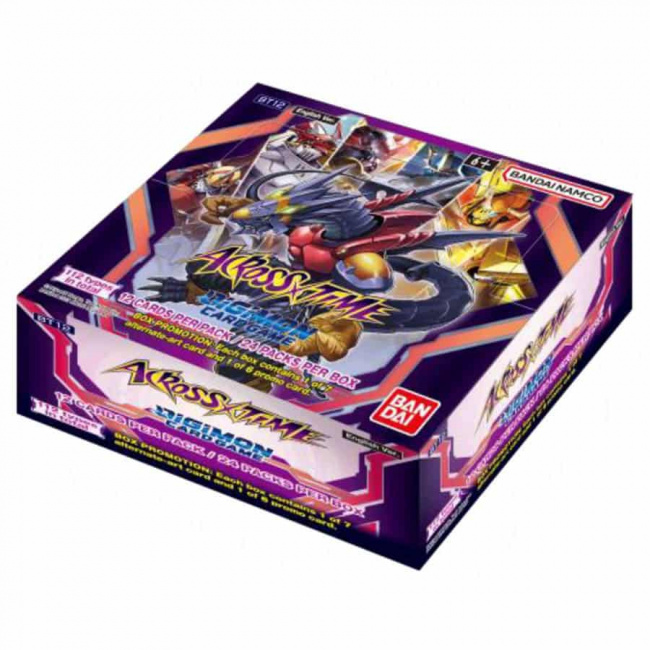 Bandai revealed
Digimon Card Game: Across Time Booster [BT12]
, a new booster set, for release into retail on April 28, 2023.
The new set features a character lineup designed to evoke the popular anime Digimon Xros Wars: The Young Hunters Who Leapt Through Time by offering up scenes from the series recreated in the card game. This set contains two low pull rate, Secret cards that have a second version with an alternate design. Rarities for this card set breakdown as follows: 44 commons, 30 uncommons, 26 rares, 10 super rares, and 2 Secret rares. Display boxes come with two box toppers, which contain one of seven alternate foil cards.
Bandai will also release Digimon CG: Advanced Deck [ST-14], a Mega Deck Set themed around Beelzemon, into retail (see "'Digimon CG: Advanced Deck [ST-14]'").