Yen Press announced new manga, manwha, webtoon, and light novel licenses at its AnimeNYC panel this past weekend, and during the panel, they were Tweeting even more.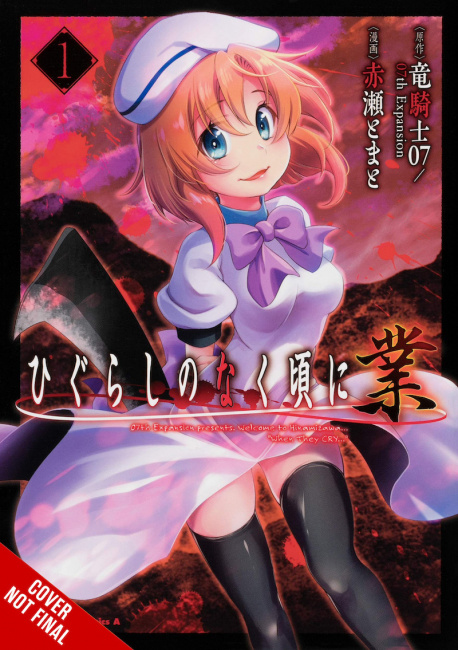 The new licenses included
Higurashi When They Cry: GOU,
by Ryukishi07 and Tomato Akase, a new volume in a series that was one of the top manga properties in the U.S. in 2009-2011 (see "
Top 25 Manga Properties—2011
"). There are several Higurashi arcs, all based on a visual novel, and de Vera stated that all the older volumes are now back in print. (Some have been hard to find and commanding high prices on the secondhand market in recent years.) Although it is a sequel to the earlier volumes,
Higurashi When They Cry: GOU
is a new story with new characters, so it's accessible to fans and newcomers alike.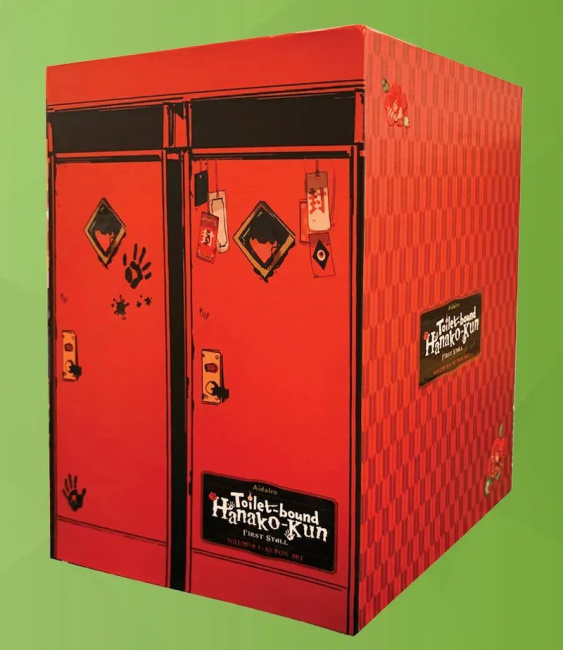 Yen's best-selling series is being collected in a box set:
Toilet-Bound Hanako-Kun: First Stall,
collects the first 10 volumes in a box that looks like a toilet stall. Two other existing properties are being re-released in omnibus format:
Puella Magi Suzune Magica,
originally released as three volumes in 2015-16, will be re-released as a single omnibus, and
A Certain Magical Index: The Old Testament Omnibus Edition
collects the 22-volume light novel series, as well as two volumes of short stories, in a single massive volume, much as Yen did with
Spice and Wolf
in 2016.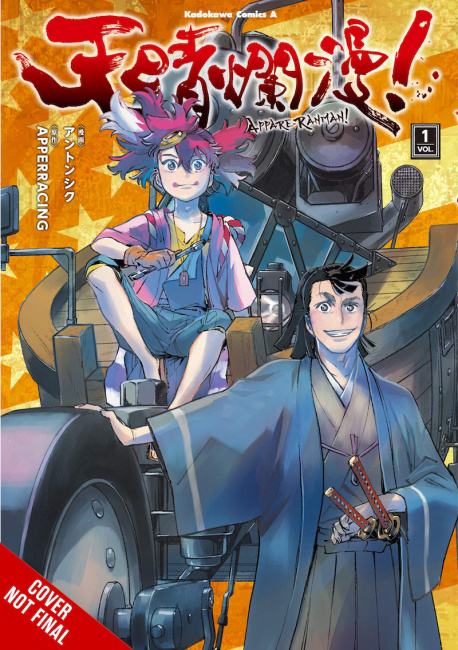 Other announcements included
Scribbles,
a collection of drawings by Kaoru Mori, the creator of
Emma
and
A Bride's Story
;
Sword Art Online Progressive Scherzo of Deep Night,
a new installment of the long-running trapped-in-a-game series;
Elden Ring: The Road to the Erdtree,
a comedy/action series set in the world of the video game; and
Appare-Ranman!,
a 19th-century period piece in which a young mechanic and his samurai companion somehow end up competing in a cross-country automobile race in the U.S.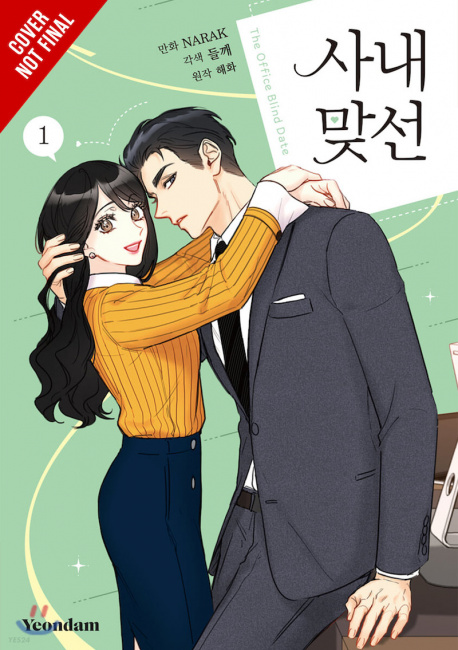 Yen also had several Korean titles to announce.
Bloody Sweet
is a vampire romance by NaRae Lee, the artist for Yen's adaptations of
Maximum Ride
; the series, which runs as a webtoon in Korea, will be released under the Yen Press umbrella. Two more titles are part of the Ize Press manhwa imprint:
The Horizon,
a post-apocalyptic story by JH, which is currently serialized on the Webtoon platform, and the rom-com
A Business Proposal,
which runs on Tapas; the latter drew excited shrieks and whoops from the audience. JH is also the creator of
The Boxer,
which is also available on Webtoon and will be released by Ize beginning in December.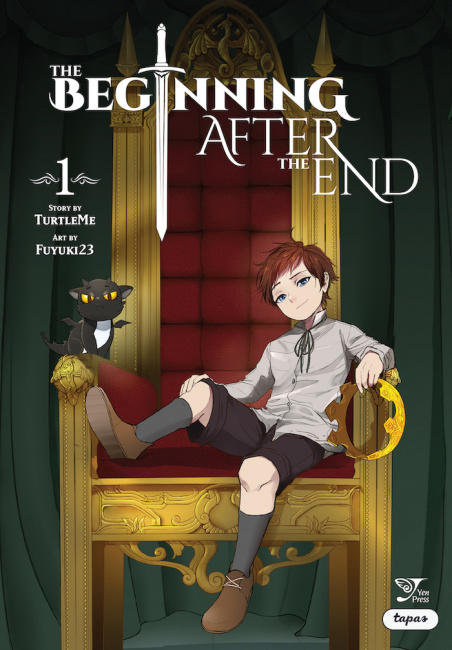 TurtleMe, the Korean American creator of
The Beginning After the End,
was one of the show's featured guests and made a surprise appearance at the Yen Panel. The first volume of the series was one of the top Author titles in August (see "
August 2022 NPD BookScan
"), and the second is scheduled for February release. At the show, Yen announced that it will also publish print editions of vols. 3-6.
The Beginning After the End
runs on the Tapas platform, where it has racked up over 13 million views and has over 400,000 subscribers (see "
Yen Press Announces Collections of American Webtoon with Over 10 Million Views
").