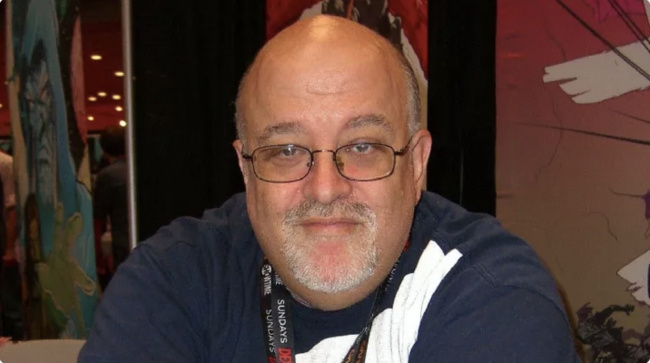 A
GoFundMe
campaign has been set up on behalf of Peter David and his family, as the longtime writer of
The Incredible Hulk
contends with a series of strokes and other health conditions.
David, who is 66, is suffering from kidney failure in addition to the strokes and a mild heart attack. It has been almost ten years since his earlier stroke, which occurred in December 2012 while he was vacationing in Florida (see "Peter David Suffers Stroke").
In an update to the fund-raising page, David's wife Kathleen said that doctors have him on a heart monitor and are looking at his carotid arteries, but, she said, "On the good side, the stroke and the aftershocks were not as bad as ten years ago. He [is] working hard on his physical therapy and is bouncing back much better this time around. If he keeps it up then he is home."
"He is still the wisecracking storyteller he has always been," she added. "He wanted me to tell you that he appreciates all your kind wishes and support. It means the world to him."
David has been writing comics since 1985, when one of his stories appeared in The Spectacular Spider-Man #103, and he is best known for his 12-year run on The Incredible Hulk. He is also the writer for Hulk: Maestro (see "Marvel Omnibizes 'Hulk: Maestro'"), as well as Spider-Man, Wolverine, and Supergirl, and he has written numerous Star Trek comics and novels. In the early days of the manga boom (2003), he and Kathleen edited the translation of the manga Negima. In addition to his writing, David has been outspoken on many issues and causes, including industry practices, the depiction of women in comics, and creators' rights. He is a former member of the board of the CBLDF.
Most recently, David wrote a five-issue Genis-Vell series, which wraps up this month (see "Peter David to Write 'Genis-Vell' Limited Series"), and in July Marvel announced that he would be writing a Joe Fixit limited series with art by Yildiray Cinar, to launch in 2023.