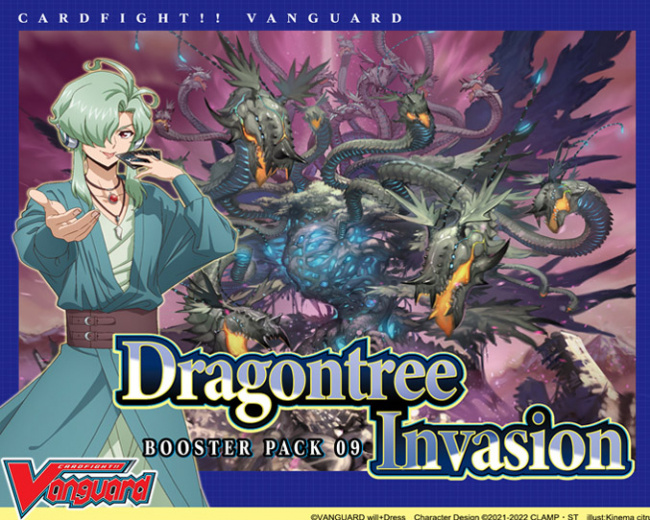 Bushiroad revealed
Booster Pack 09 Dragontree Invasion
, a new set for
Cardfight!! Vanguard
, which will hit stores on March 31, 2022.
Dragontree Invasion will feature units from the Cardfight!! Vanguard will+Dress S2 anime, which broadcasts in January 2023. The set will feature the following nations: Dragon Empire, Dark States, Brandt Gate, Keter Sanctuary, and Stoicheia. This set will feature 100 types of cards plus parallels, and two cards in every pack will be rarity R or above. Packs come with 7 cards, and displays contain 16 packs plus two of six possible PR cards.
The set will also be accompanied by a Sneak Preview Kit for retailers. The kit accommodates up to eight players, and comes with 47 booster packs, 8+1 promotional cards, 8+1 PR Over Trigger, and 2 premium playmats.
Bushiroad also announced Weiss Schwarz: Saekano♭ How to Raise a Boring Girlfriend. flat, a new booster set (see "'Weiss Schwarz: Saekano♭ How to Raise a Boring Girlfriend. flat'")