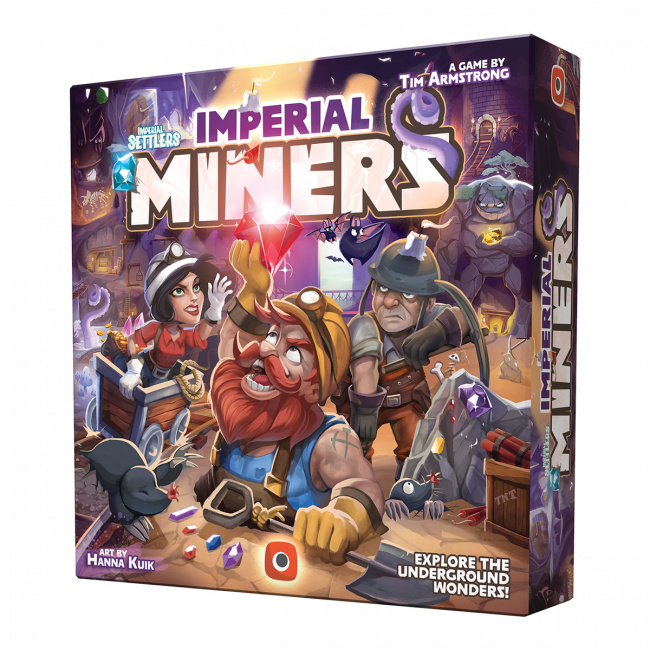 This fall, Portal Games will release
Imperial Miners
, a game by Tim Armstrong, the creator of
Orbis
and
Arcana Rising
.
Set in the same game world as Portal's Imperial Settlers but completely stand-alone, Imperial Miners is an engine-building game about digging for precious materials. Each player uses cards to construct their own mine, delving deeper with each card play. Every card has an effect, and when a player activates a card, it also triggers all of the cards above it in a chain-reaction. Players can also mix-and-match cards from different factions to further their strategies and advance on randomly-chosen progress boards to earn additional bonuses and abilities.
Imperial Miners comes with more than 150 cards, 100 tokens, 40 wooden markers, and 8 boards. It will be released in both English and Polish editions, with additional languages planned. The game is intended for 1 to 5 players. MSRP is $35.00.
Last quarter, Portal launched a new expansion for its Empires of the North game (see "Portal Games Will Release New 'Empires of the North' Expansion").