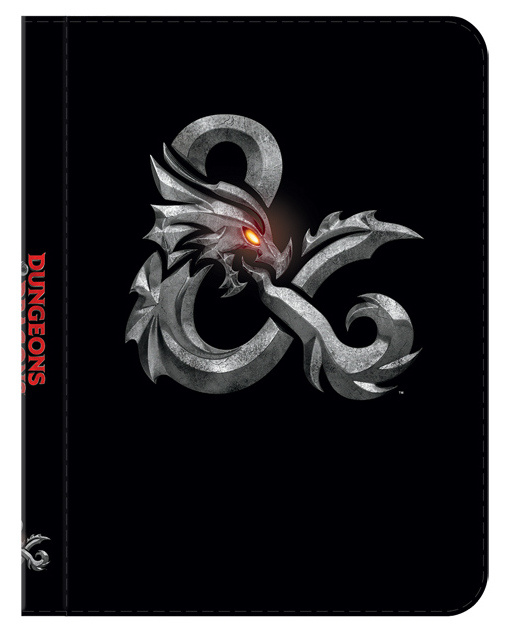 As many retailers already know, while RPG rulebooks and supplements offer a decent profit margin where selling RPGs are concerned (see "
RPGs Remained Hot Through Summer
"), there is also big money to be made in the sales of RPG accessories for the tabletop. Players typically only need one of each RPG book, but they can seemingly never get enough dice, dice bags, playmats, luggage, and other RPG-related merch items. These lines offer an almost endless array of potential sales for gaming retailers and should be a staple in most stores focusing on RPGs.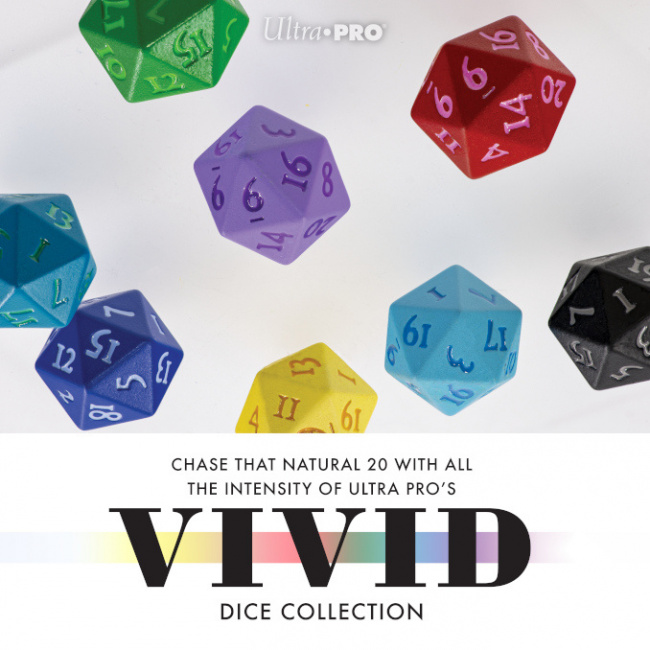 There are a number of manufacturers that are deep into the RPG accessory business. One of the largest is Ultra PRO. They carry all sorts of items and are an official licensee of
D&D
. Their RPG accessories line has several notable and unique accessories that are good items to stock, the most important of which are their dice lines. Dice are easily the most recognizable element of roleplaying and are now almost boutique items as RPG players often express themselves through the design of their dice. Ultra PRO's
Vivid Heavy Metal Dice
line (see "
'Vivid Heavy Metal 2D20 Dice'
") and their oversized collectible
D&D
dice lines (see "
'D&D' 'Dwarven Davek D20'
") are good choices to accommodate RPG customers' needs for stylish dice at an affordable value.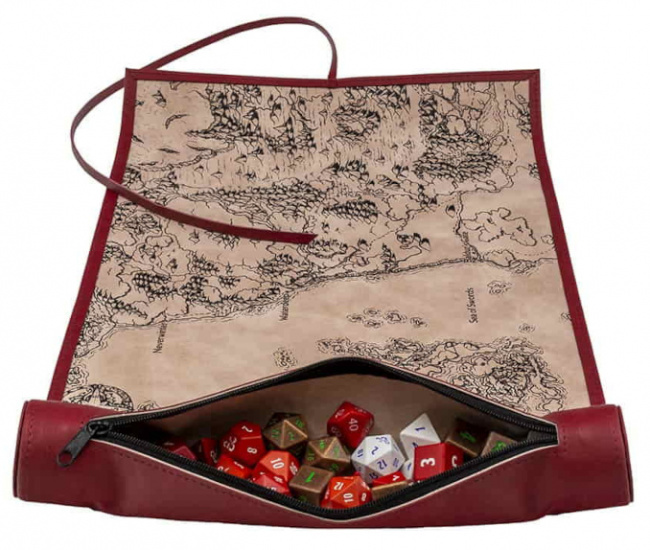 Beyond dice, Ultra PRO also offers a series of licensed accessory storage items targeted at RPG customers. Ultra PRO's plush dice bags are very popular, particularly the
D20 Jumbo Plush
line (see "
New Plush Dice Bags
"). One of the most unique items by Ultra PRO is their
D&D Dice Scroll Maps
, which offer a dice storage solution, rolling mat, and cosplay prop all rolled up in one. A new
D&D Dice Scroll Map - Sword Coast
is headed into retail in spring 2023 (see "
'D&D Dice Scroll Map - Sword Coast'
"). Last but not least, Ultra PRO also makes licensed character folios for
D&D
. In Q1 2023, they will release a line of these items specifically geared around the upcoming movie (see "
'Dungeons & Dragons' Movie Game Accessory Line
" and also, "
Preview: 'D&D: HAT' Gaming Accessories
").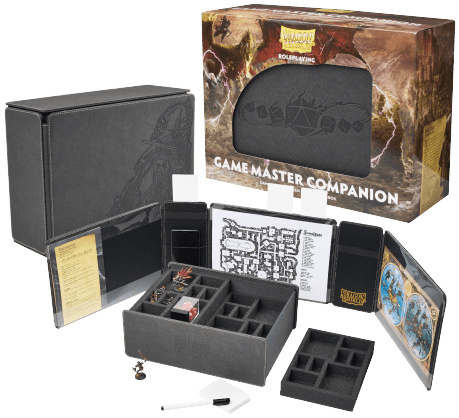 Arcane Tinmen, another major player in the accessories game, recently began to tailor their
Dragon Shield
line toward RPG customers. In May of 2022, they announced their initial foray into the RPG space with the
Game Master Companion and the Player Companion
(see "
'Dragon Shield' RPG Supplies
").
The Game Master Companion
is a GM screen and storage unit, all neatly packaged together in a single premium storage box, and the
Player Companion
is a
Dragon Skin
-covered storage box that doubles as a dice tray. RPG players tend to gravitate toward combo products of this nature because it allows them to be less encumbered as they lug their game items between sessions. Arcane Tinmen further expanded the line by offering up the
Dragon Shield: RPG Spell Codex
(see "
'Dragon Shield: RPG Spell Codex'
").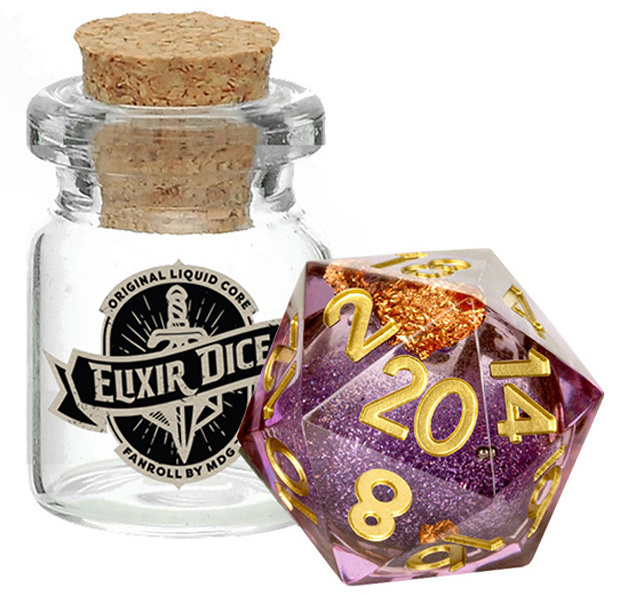 Still in the realm of dice and dice accessories, FanRoll makes several eye-catching, high-end dice. FanRoll is the rebranded iteration of Metallic Dice Games, which was acquired by Neal Hoffmann in August 2022. Hoffman, an entrepreneur in the toy industry, had appeared on ABC's
Shark Tank
in 2014 to pitch his The Mensch on a Bench (a Hanukkah-themed counterpart to the ever-popular Elf on a Shelf). As one of the first products to be released under the new brand, the company revealed a line of gorgeous handmade liquid core d20 dice and dice sets called Liquid Core Elixir Dice (see "
'Liquid Core Elixir Dice' into Retail
"). This line of dice could be perfect for customers looking to add a little flair to their RPG accessory game on the tabletop.
More suggestions coming in Accessorize for Adventure, Part 2.
This coverage is part of RPG Week, celebrating all things RPG at ICv2. For more ICv2 RPG Week articles, click here.