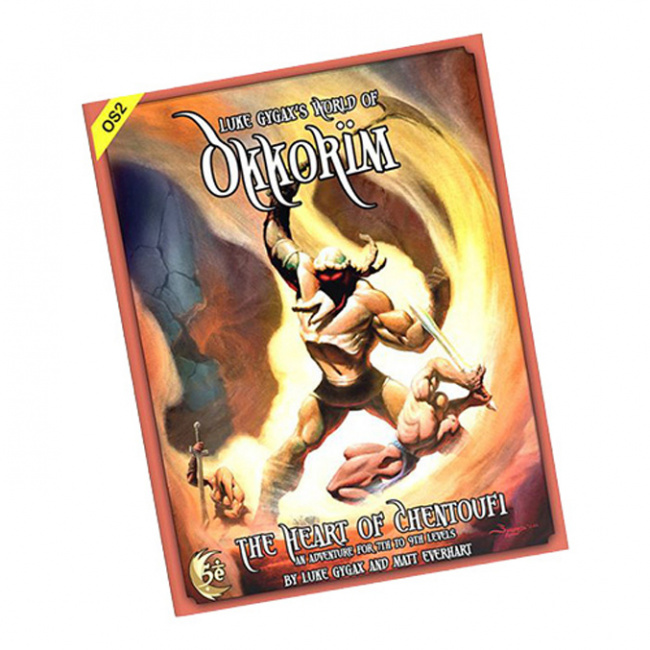 Trick or Treat Studios unveiled
The Heart of Chentoufi
, a follow-up module to
The Eye of Chentoufi
by Luke Gygax and Matt Everhart, which will release into retail on February 22, 2022.
The Heart of Chentoufi is the second of three tournament modules set in Luke Gygax's World of Okkorim. It will release alongside the first module, The Eye of Chentoufi, which was announced for retail last year, on February 22 (see "'Luke Gygax's World of Okkorim' First 5E Module"). The new book is for characters level 6 through level 8. The module continues the story that revolves around finding The Oculus of Senrahbah, one of four ancient relics that can control the four elements.
It will retail for $19.95.
This coverage is part of RPG Week, celebrating all things RPG at ICv2. For more ICv2 RPG Week articles, click here.