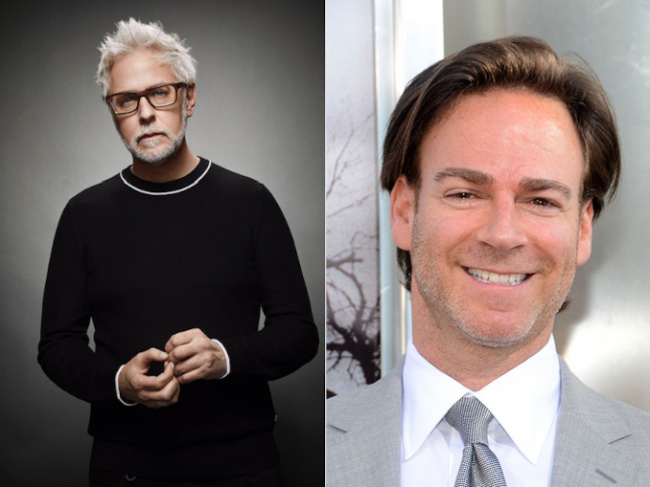 New DC Studios heads James Gunn and Peter Safran released their plans for the first ten DC movie and television projects they have in development, and updated status on a couple of previously announced projects. Their new slate includes
Superman: Legacy, The Authority
and eight other projects, all of which will be set in a shared universe with characters that migrate among movies, TV series, animation, and games. Five of the first ten projects are movies, and five are for television.
Gunn and Safran took over in October, barely three months ago (see "
Newly Created 'DC Studios' Gets Two Heads
"), so they've been busy developing this comprehensive plan.
These ten stories are all part of the "first part of the first chapter" in the new DC Universe, Safran explained, although plans may shift as development continues. The first chapter is titled "Gods and Monsters." Here are their ten projects, presented in the order they laid them out: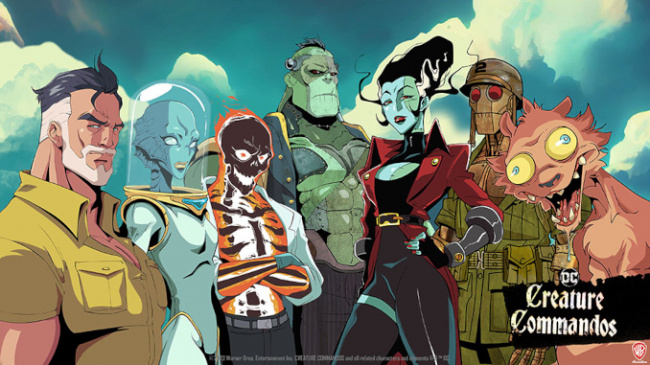 Creature Commandos
will be an animated HBO Max series based on the DC comics. Gunn wrote the seven-episode series, which is in production now. The characters (in the image shown here and in the Gallery below) will be Rick Flag, Sr., Nina Mazursky, Doctor Phosphorus, Eric Frankenstein, The Bride of Frankenstein (who will be the lead character), G.I. Robot and Weasel.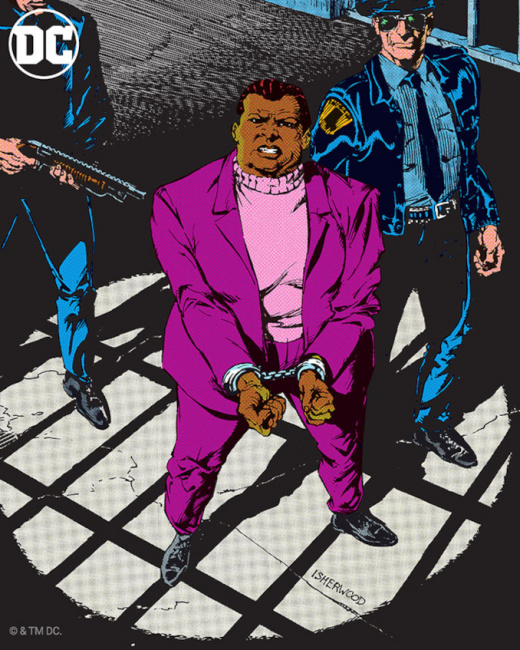 Waller
, an HBO Max live action series, will feature Viola Davis as Amanda Waller, her character from
Suicide Squad
. Writers include Christal Henry (HBO's
Watchmen
) and Jeremy Carver (
Doom Patrol
).
Peacemaker
characters will make regular appearances on the series, which will take place between
Peacemaker
Season 1 and Season 2.
Safran described the preceding two projects as "an amuse-bouche for what's coming up" with the first feature announced.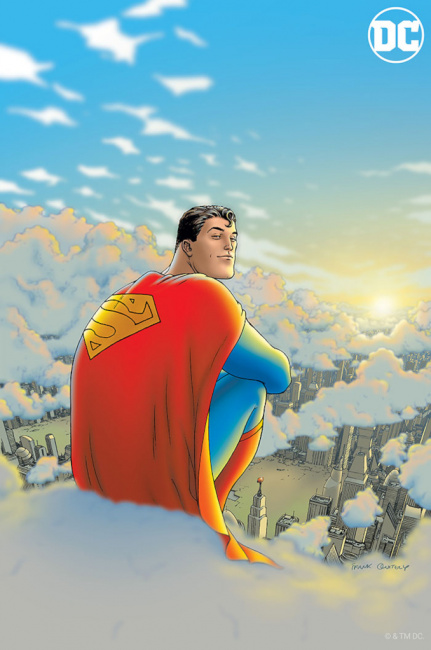 Superman: Legacy
will be a live action movie; Safran described it as "really the launch of the DCU." Gunn is writing it and may direct. The story will focus on Superman balancing his Kryptonian heritage with his human upbringing. Although many characters will be shades of gray, Superman will be presented as a "really good – almost saintly" character who represents truth, justice, and the American way. A release date of July 11, 2025 was announced. Henry Cavill was previously nixed; the new movie will go with a new actor (see "
New Superman Movie Without Cavill
").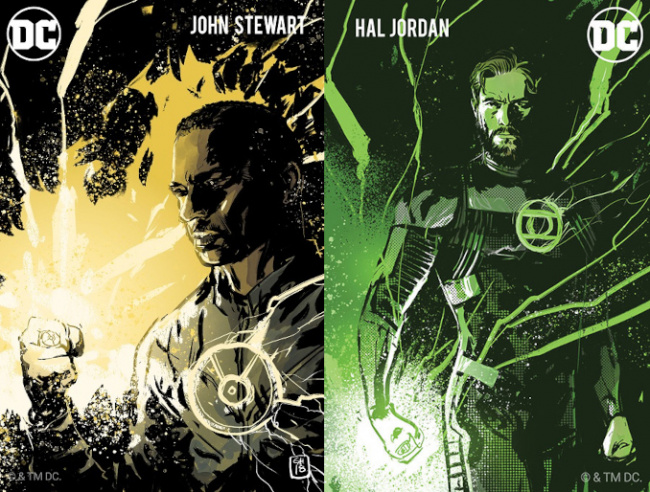 Lanterns
, a live action HBO Max series, will feature Hal Jordan and John Stewart in a
True Detective
-type mystery story in which an ancient horror is found on Earth and the two Lanterns are supercops on "Precinct Earth." This will be part of an overarching story told through movies and TV series. The decks were cleared for this new approach with the recent departure of the showrunner for the Greg Berlanti HBO Max
Green Lantern
series (see "
'Green Lantern' Showrunner Out
").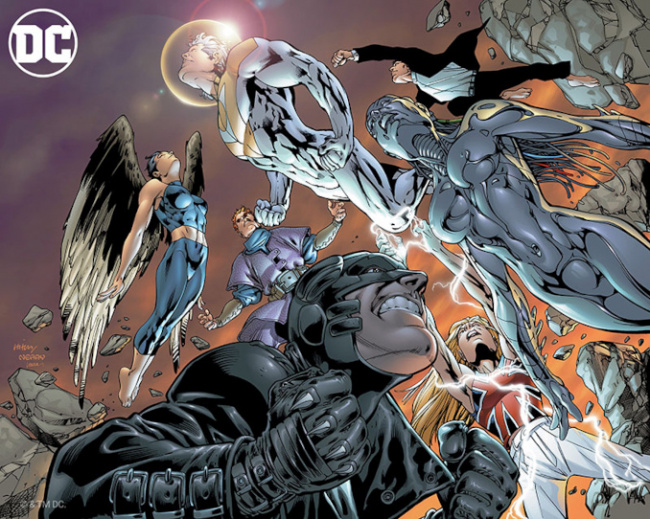 The Authority
, with DC's WildStorm characters, is planned as a live action movie telling the story of superheroes who think the world is completely broken and they must do whatever it takes, including killing people, changing governments, or anything else they want to make a broken world better. These will be presented as morally gray characters. "We're moving a lot of these WildStorm characters into the DCU," Gunn said.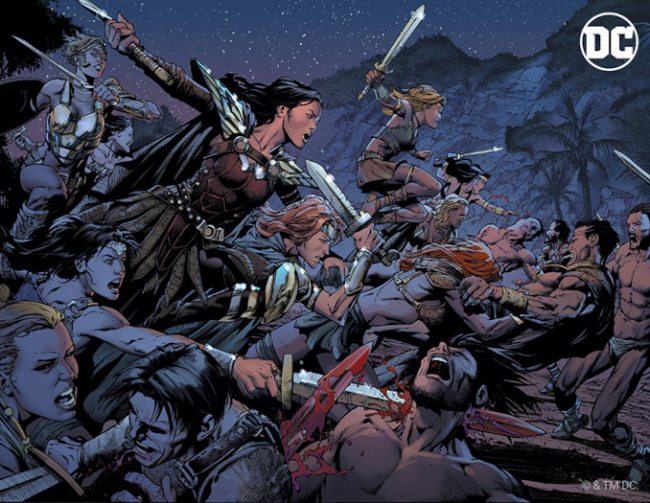 Paradise Lost,
a live action HBO Max series, was described as a
Game of Thrones
-type story about Paradise Island/Themyscira, the home island of the Amazons where Wonder Woman was born, exploring the society of the all-female island and its rivalries and political intrigue. It will be an origin story of the society on the island and takes place before the birth of Diana.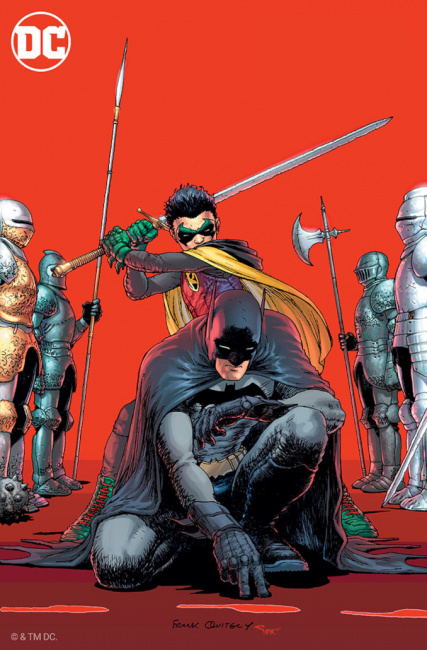 The Brave and the Bold
, a live action movie, will introduce the new DC Universe's Batman, which will not be Robert Pattinson or Ben Affleck (who may direct a feature for DC). The film will feature Damian Wayne, Batman's son raised as a murderer, in a story based on the Grant Morrison "Batman & Son" run on the comics. Other members of the extended Bat-Family will also be featured.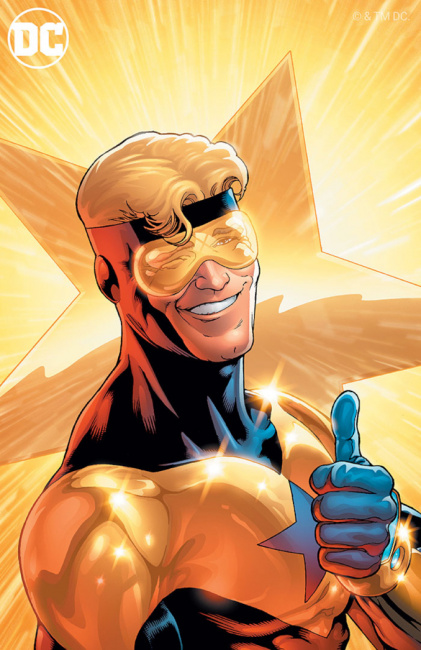 Booster Gold
will be a live action HBO Max series, which Gunn describes as "a character story that's going to be a very different kind of show." The character comes from the future using technology to pretend to be a superhero in order to be loved. DC is in talks with an actor to play the title role.
Supergirl: Woman of Tomorrow
will be a live action movie based on the 2021 comic series by Tom King and Bilquis Evely. King has been involved in planning for the movie, along with four or five other writers, according to Gunn. In this story, Supergirl lived for the first fourteen years of her life on a piece of Krypton and watched everyone around her die, making her a much darker figure than the past approach to the character.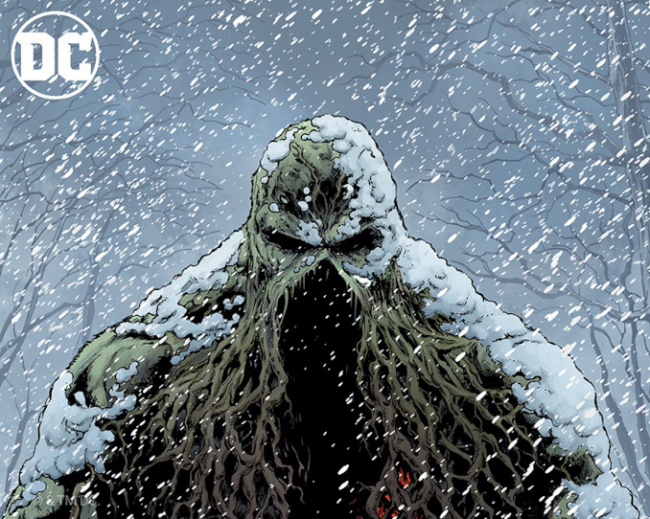 Swamp Thing,
a live action movie investigating the dark origins of the character, was used by Safran to illustrate that despite their connections in a single universe, the films and shows in the slate can have very different tones.
Gunn and Safran also provided an update on the status of two projects in development that are still planned, but will be presented as DC Elseworlds stories. Todd Phillips'
Joker: Folie a Deux
, with Joaquin Phoenix and Lady Gaga (see "
'Joker' Musical Date
"), and Matt Reeves'
The Batman
sequel starring Robert Pattinson (see "
'The Batman' Sequel
") are both proceeding as planned.
Click Gallery below for full-size pics!